MLB Rumors: Tampa Bay Rays will consider trading Evan Longoria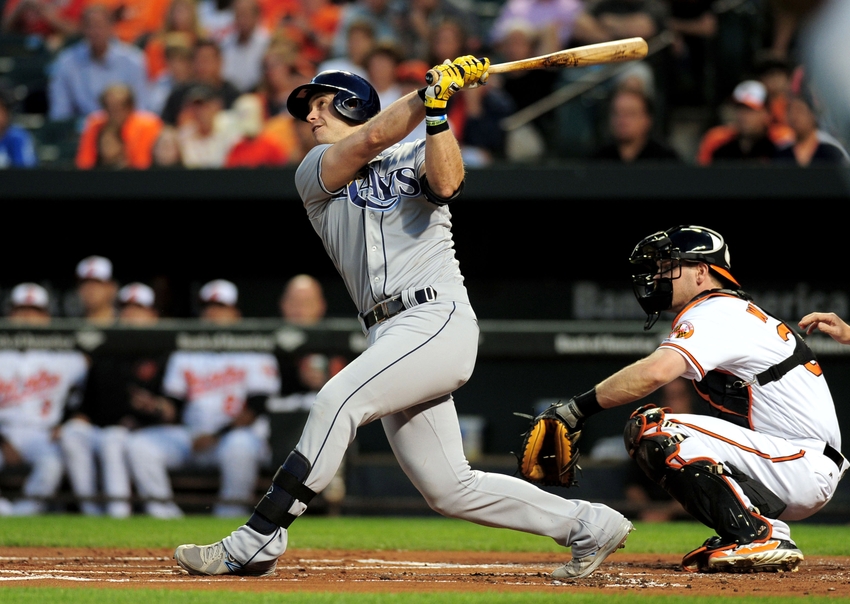 The Tampa Bay Rays have generally succeeded with limited resources, but trading third baseman Evan Longoria would be a significant move.
The Tampa Bay Rays are coming off a bad 2016 season, as they won just 68 games and finished last in the American League East by a substantial margin. An active offseason could be coming, with multiple players as appealing trade targets for other teams, but Marc Topkin of the Tampa Bay Times reported fairly quickly that the team is not interested in trading third baseman Evan Longoria.
But that tune may already be changing, according to Jon Morosi of Fox Sports.
#Rays will consider offers for Evan Longoria this winter. #Dodgers are one possibility if they do not re-sign Justin Turner. @MLB

— Jon Morosi (@jonmorosi) November 8, 2016
Longoria is a California native and a Long Beach State alum, so the possible tie to the Dodgers as a trade destination is interesting to say the least. After a downward trend offensively over the previous two seasons, he is coming off a very good 2016 season, with a .273/.318/.521 slash-line, a career-high 36 home runs and 98 RBI. Longoria also played at least 160 games for the fourth straight season, and Morosi also offered a nugget about that durability.
Key to Evan Longoria's trade value: He's played the most games (642) of anyone in @MLB over the past four seasons. @MLBNetwork

— Jon Morosi (@jonmorosi) November 8, 2016
The Rays shrewdly signed Longoria to a long-term deal when he first arrived in the big leagues back in 2008. He is still under contract through the 2022 season now, at age-31, and he's due a total of $94 million over that time with a $13 million option for 2023 that has a $5 million buyout.
Though it would be hard to trade one of the franchise's long-time cornerstones, the Rays are in a sell-high position with Longoria this offseason. With a reasonable contract, at least in the short-term, the Rays can help jump-start a rebuild by trading Longoria to a contending team.
More from FanSided
This article originally appeared on