MLB Rumors: St. Louis Cardinals interested in Justin Turner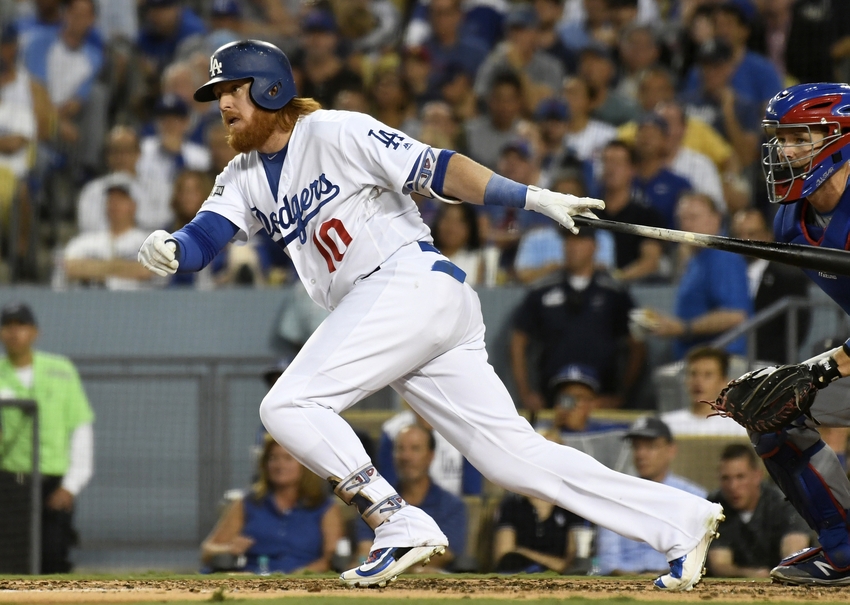 Recent MLB Rumors have quieted down a bit due to ongoing CBA negotiations. However, the St. Louis Cardinals have expressed interest in a talented free agent.
Due to the holidays and ongoing collective bargaining agreement negotiations, Major League Baseball free agency news has been quiet the last week. With Thanksgiving in the rearview mirror, teams are once again putting their offseason plans into action.
One of the teams that have been active is the St. Louis Cardinals. In recent years, the Cardinals have been one of the most successful teams in baseball. However, in 2016 they missed the playoffs in a tight Wild Card race. This offseason, the Cardinals are looking to improve.
According to Jon Morosi, the Cardinals are interested in free agent third baseman Justin Turner. Since leaving the New York Mets, Turner has become a true middle-of-the-order hitter for the Los Angeles Dodgers.
Sources: #STLCards have interest in free agent Justin Turner. For match to be realistic, they'd probably need to trade Peralta. @MLB

— Jon Morosi (@jonmorosi) November 29, 2016
Last season, Turner was able to have the best year of his career. In 2016, Turner totaled a .275 batting average, 27 home runs, 90 RBIs, and played in a career-high 151 games. Turner is a classic example of a player who just keeps getting better each year.
For the interest in Turner to truly gain traction, the Cardinals would likely have to move their current third baseman, Jhonny Peralta. After battling injuries in 2016, Peralta had a tough season with his move to third base, and also at the plate for the Cardinals last season. In 2016, Peralta totaled a .260 batting average, eight home runs, and 29 RBIs in 82 games.
Another reason for the Cardinals interest in Turner is one defense. Last season, the Dodgers were fourth-best defensively at third base in WAR, and the Cardinals were ranked sixth-worst. On paper, the addition of Turner would help improve the Cardinals on both offense and defense for next season.
Turner will without a doubt have other suitors this offseason. However, if the Cardinals move Peralta, expect to see them make a run at him.
This article originally appeared on