MLB Rumors: Red Sox not yet serious suitors for Edwin Encarnacion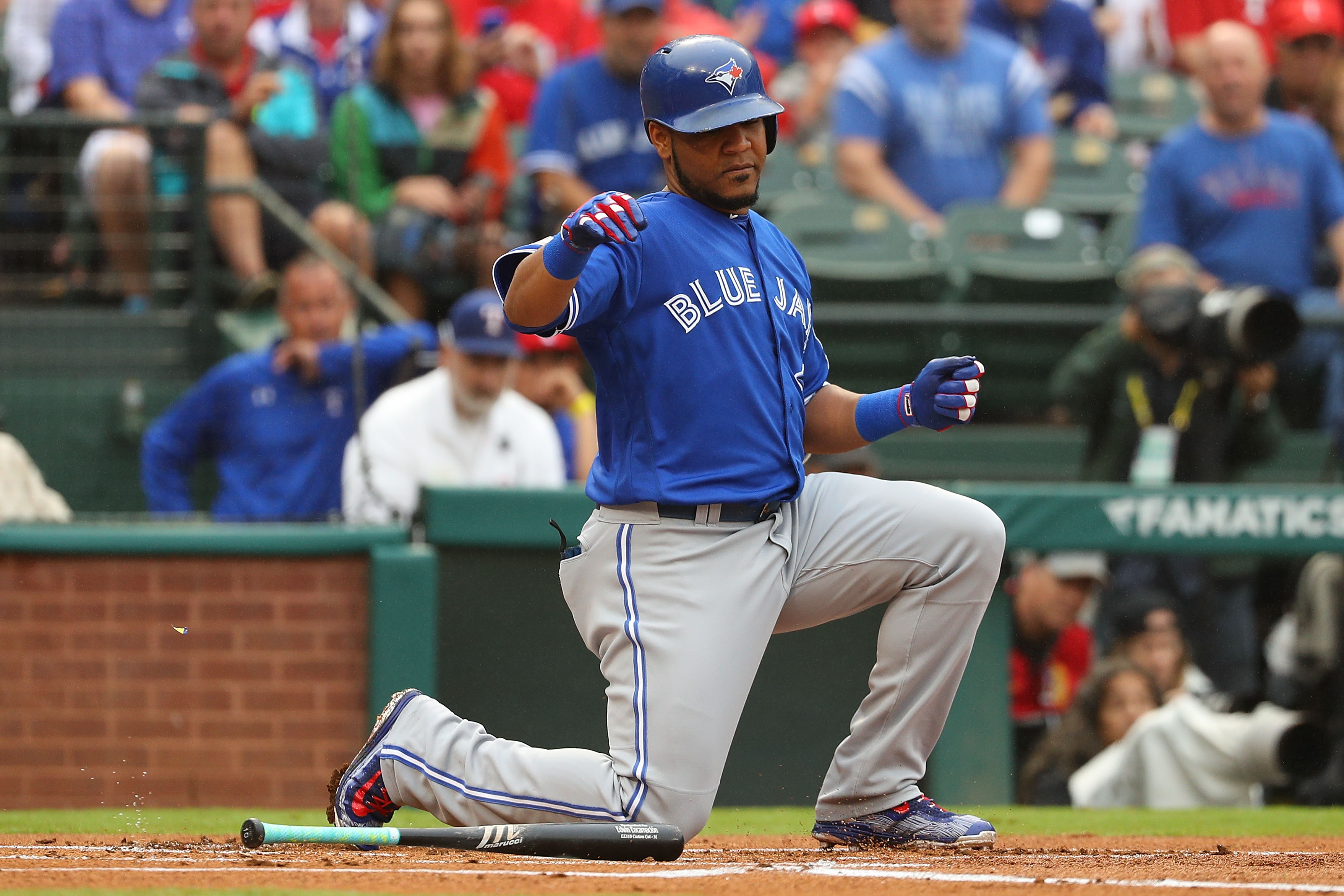 The Boston Red Sox and Edwin Encarnacion seem like a perfect fit in free agency, but the team's interest is not quite there yet.
Edwin Encarnacion has averaged 39 home runs and 110 RBI over the last five seasons, including 42 home runs and an (tied for) American League-leading 127 RBI this past season, and he's set to cash in as one of the top hitters on the free agent market this offseason. The Boston Red Sox had been mentioned as a possible landing spot for Encarnacion, but at this early stage interest from the team has not yet warmed up.
According to Ken Rosenthal of Fox Sports, the Red Sox are not "serious players" for Encarnacion right now. Their reported interest in Carlos Beltran and Kendrys Morales as possible replacements for retiring DH David Ortiz explains that, as well as team president Dave Dombrowski's public sentiment about not spending big money to replace Ortiz.
For what it's worth, Ortiz openly endorsed Encarnacion as the man to replace him as Boston's primary designated hitter. But unlike Morales and Beltran, Encarnacion is tied to draft pick compensation after the Toronto Blue Jays extended him a qualifying offer on Monday. The Blue Jays are making some effort to re-sign Encarnacion, but he seems sure to test the market.
Rosenthal is a reliable, well-sourced reporter, but indications of interest either way in a player mean little at this point. Encarnacion's agent's recently statement that his client loves Boston also means little, since money ultimately talks and Encarnacion is reportedly seeking a five-year, $125 million contract.
Teams that are willing to meet that asking price will surely become Encarnacion's top suitors. It's too soon to tell if the Red Sox will eventually be willing to play in that end of the free agent pool, or if Encarnacion will adjust what he's looking for if he really wants to play in Boston.
This article originally appeared on