MLB Rumors: Dodgers interested in Brian Dozier and Ian Kinsler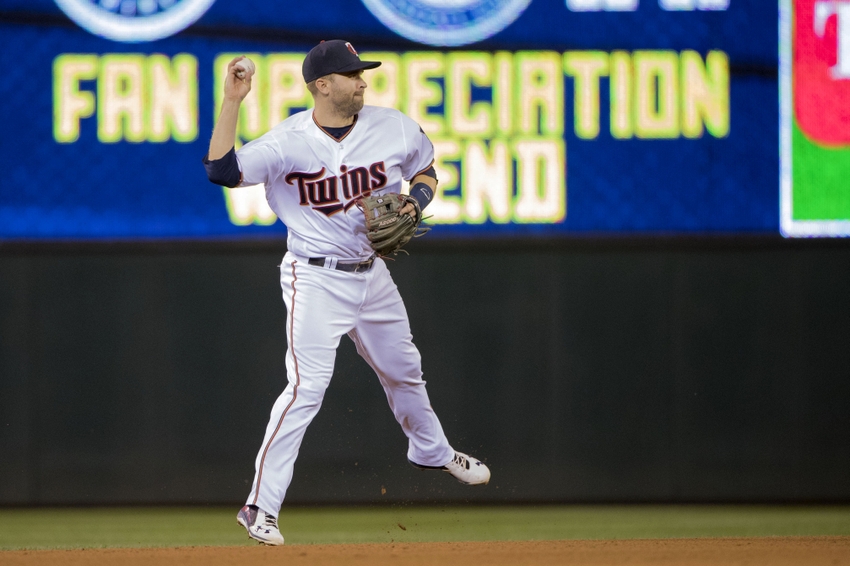 MLB rumors have been heating up with the winter months upon us. Could the Los Angeles Dodgers be looking to upgrade at second base?
MLB rumors are always frequent this time of the year. One of the many teams in baseball that's looking to improve is the Los Angeles Dodgers. In recent years, the Dodgers have had a ton of talent, but have yet to accomplish much in the postseason.
This offseason, the Dodgers's No.1 priority appears to be an upgrade at second base. According to Jon Heyman of Fanragsports.com, the Dodgers are showing interest in both Brian Dozier of the Minnesota Twins and Ian Kinsler of the Detroit Tigers.
Last season, Chase Utley was the second baseman for the Dodgers for most of the season. Despite being 37 years old, Utley played pretty well for the Dodgers last season, as he totaled a .252 batting average, 14 home runs and 52 RBIs. While those numbers aren't bad, the Dodgers believe they can upgrade at the position.
Kinsler and Dozier are different types of players, but they would both help the Dodgers because they are right-handed hitters. Last season, the Dodgers were dead last in baseball with a .622 OPS against left-handed pitchers.
Adding a right-handed bat or two will be very important for the Dodgers to help balance their lineup. Last season, Kinsler totaled a .288 batting average, 28 home runs and 83 RBIs. Dozier batted .268 with 42 home runs and and 99 RBIs.
Both were great for their teams last season, but they have been made available to be traded for. The Dodgers have a lot of young talent in the majors and in the minors to be able to execute a deal for either second baseman.
If the Tigers or the Twins are willing to deal, the Dodgers could get a big upgrade at the second base this offseason.
This article originally appeared on