MLB qualifying offers: Notable exclusions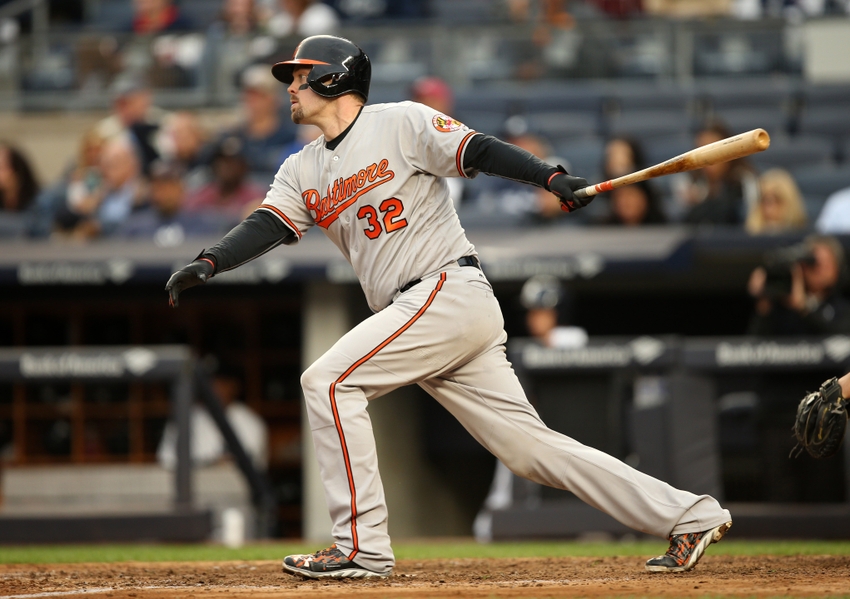 Several notable 2016 MLB free agents will not receive a qualifying offer from their previous team.
As the deadline approaches for MLB teams to extend a qualifying offer to their pending free agents, there are several notable players who will not receive an offer. As a refresher, teams have the ability to offer free agents a one-year contract for $17.2 million. The player can choose to take the offer or enter the open market. If the player turns down the offer and signs with another team, his old team receives a compensatory first-round draft pick.
Matt Wieters shocked the Baltimore Orioles last offseason by taking the qualifying offer. He is not expected to receive an offer this time around. Wieters is coming off a disappointing season in which he slashed .243/.302/.409 with 17 home runs and 66 RBI. His defense also took a step back in his first full season since Tommy John surgery. This likely signals an end for Wieters in Baltimore. The fifth overall pick in 2007 never lived up to the hype, but did make four All-Star teams and hit 117 home runs during his eight years in Baltimore.
World Series and playoff heroes Mike Napoli and Rajai Davis will not receive qualifying offers from the Cleveland Indians. There was little reason to expect Davis to receive the offer as a lower-tier free agent, but a case could have been made that Napoli would turn down the offer in favor of a multi-year deal. At 35, however, the Indians would have been gambling that Napoli would take the security of a longer deal over the guaranteed cash of the offer.
Only a few weeks ago, Wilson Ramos would have been a lock to receive the qualifying offer, but a torn ACL in the season's final weeks has changed that. The catcher will not be ready until mid-2017, and likely not prepared for full-time catching duties until the 2018 season. Without the benefit of the DH, the Washington Nationals cannot extend the qualifying offer.
The final notable names left out of the qualifying offer party are Kendrys Morales and Edinson Volquez of the Kansas City Royals. Morales is coming off his first 30-homer season since 2009 and ended the season on a long hot streak, slashing .302/.364/.547 with 24 home runs. As a switch-hitter with 30-homer potential, Morales should easily find a multi-year deal, so Kansas City not offering him a qualifying offer is a bit surprising. Volquez struggled to a 5.37 ERA in 2016, but still has plenty of velocity and can eat up innings.
This article originally appeared on