MLB playoffs 2016: 3 reasons the Orioles make it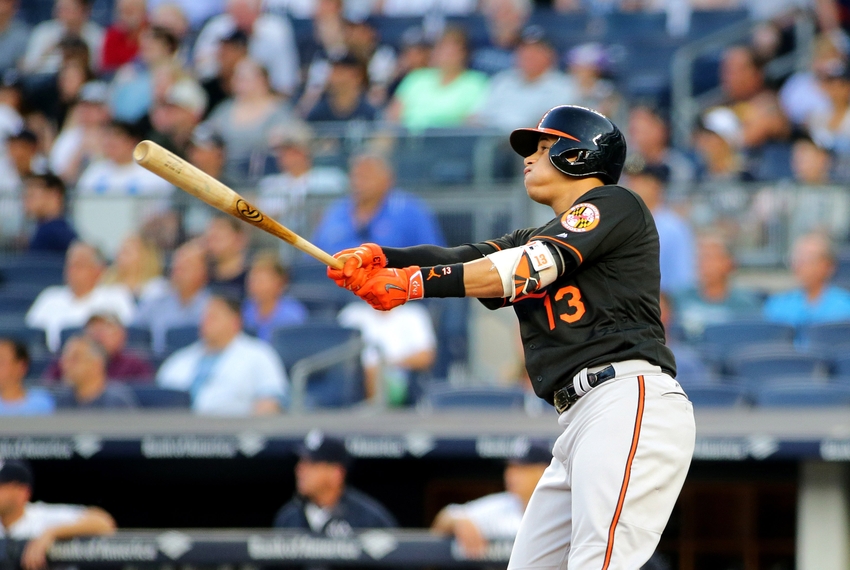 The Orioles spent 111 days in first place this year. With ten games left, their playoff lives hang in the balance.
The Baltimore Orioles were never supposed to be in this position. None of the major publications picked them to make the playoffs, and the advanced metrics hate their odds-defying pitching staff. Somehow, this team with a starting rotation whose ERA would indicate that they have spent half the year pitching in Coors Field is still holding onto a playoff spot.
The Orioles control their own destiny by virtue of their strong first half. They have played sub-.500 baseball in the second half, and the offense has been unable to carry the weak pitching staff. With a tenuous half-game lead in the race for the Wild Card at the time of this writing, the Orioles control their own destiny. Here are three reasons they can still back into a playoff spot.
Kevin Gausman has emerged as an ace
The ace the Orioles have been waiting for since Mike Mussina bolted for New York has finally arrived. Kevin Gausman is 7-5 with a 2.94 ERA in the second half of the season. He has located his fastball more effectively while using his splitter and changeup as a strikeout pitch.
Gausman is coming off a nine-game run in which he posted a 2.06 ERA over 56.2 innings with 62 strikeouts and only 17 walks. More importantly, he limited his home-run rate to 0.6 per nine. Home runs had posed a major problem to Gausman in the first half of the season.
Gausman's most recent start was a bit of a let-down, but it's hard to blame him entirely. Pitching in the seventh inning of a 2-1 game, manager Buck Showalter left his young right-hander in to pitch to David Ortiz. Big Papi unloaded a three-run homer to dead center field, and Gausman's excellent start was undone on his 101st pitch of the game. In hindsight, the manager should have realized Gausman was gassed after battling the Red Sox for six-plus innings. Lefty specialist Donnie Hart has faced Ortiz several times this season, and has gotten good results.
The Orioles were dealt a bit of bad news, as Gausman is dealing with a sore intercostal muscle after his last start, and will have to be pushed back a few days. The Orioles should still be able to squeeze two more starts out of Gausman before the end of the season provided he responds well to treatment. Hold your breath, O's fans.
Chris Davis gets to play in Toronto and New York again
There may not be a more mercurial hitter in the league than Chris Davis. It is almost impossible to tell when he is about to get hot, and those fleeting hot stretches can fade as quickly as they appeared. In the first year of his massive, seven-year contract, Davis has batted only .220/.332/.474 with 38 homers and 204 strikeouts. Over 52 percent of his at-bats have ended in one of the three "true outcomes."
Davis has been something of a disappointment this year for the Orioles, but he has always had his favorite places to hit, and the Orioles wrap up their season with games in Toronto and New York. Davis has always hit well in the Rogers Centre, and the short porch at Yankee Stadium is tailored to his looping, uppercut swing. The first baseman has hit six of his home runs in Toronto and New York while slugging .763.
A hot Chris Davis is capable of carrying an offense for an entire week, and the final week of this season will be make-or-break time for the Orioles unless they go on a tear before the start of their last road trip of the year. Wild swings in productivity have sunk the Orioles in the second half, but a swing back to the positive side by their highest-paid slugger could equal a playoff berth.
They've managed to bounce back all year
The Orioles have had a handful of rough patches this season, but they have managed to answer the bell and get off the mat each time. The current three-game losing streak to the Red Sox has been ugly, and Wednesday's 5-1 loss may be the most painful pill to swallow. The Orioles blew a 1-0 lead after horribly misplaying two routine ground balls.
The offense has been limited for a week straight at this point, and the starting pitching has not managed to get the job done. Still, this is a Buck Showalter team, and his teams do not go down without a fight. The Orioles must pull it together and find a way to win the final game of the Boston series and then sweep the last-place Arizona Diamondbacks.
The scheduling gods have done the Orioles at least a minor favor before sending them out on the road to wrap up their season in Toronto and New York, two cities that have been a house of horrors for the Orioles all year.
Save
This article originally appeared on