MLB: Jansen Likely to Beat Chapman Out of Unemployment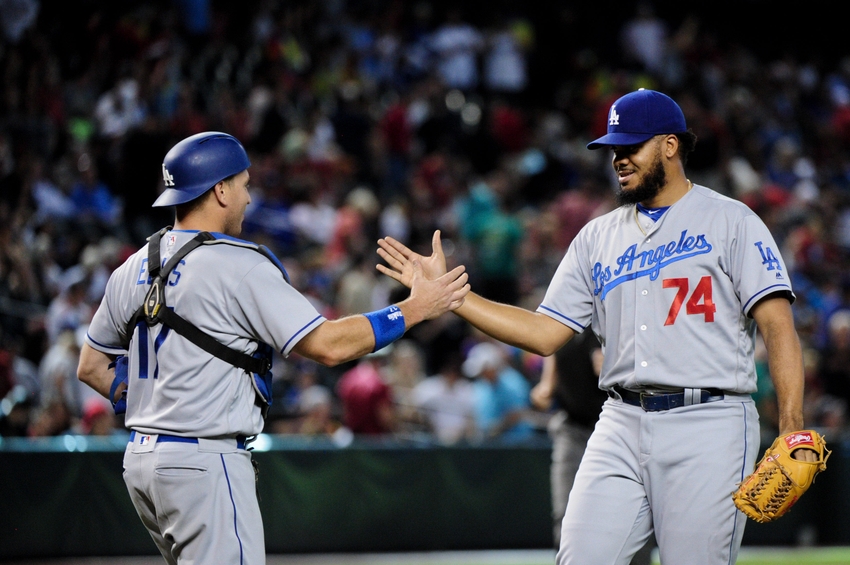 While Chicago Cubs fans are in the midst of 108-years worth of celebration, the 2017 offseason is underway. This winter features a number of highly-talented closing pitchers, who could hold the key for franchises on the verge of contention.
With free agents of nearly each position starting to be picked up, the small, yet talented, closing pitcher market is, so far, untouched. Out of the five closers on the market, Aroldis Chapman and Kenley Jansen are atop the list. Looking past his World Series championship and racing fastball, Chapman will likely be beaten by Jansen as the first closer to sign out of free agency.
$100 Million Closer
Chapman began his career by signing with the Cincinnati Reds as an amateur free agent. Seven seasons later, he earned the reputation as one of the best closers in baseball. The speed of his fastball, which averages over 100 MPH, caught the eye of the New York Yankees during the 2016 offseason. Eventually the Yankees sent Chapman to the Cubs in a mutually beneficial trade.
Now a free agent for the first time in his career, the southpaw is asking for a $100 million contract. A deal that size would make Zack Grienke's contract with the Arizona Diamondbacks seem modest. Furthermore, it would thoroughly break Jonathan Papelbon's record-setting $50 million contract as a closer.
Needless to say, he is asking way too much.
Sure, his talents grant him worthy of a hefty contract, but $100 million deals are rare for starting pitchers, much less a closer. Consequently, his demands scared away the Cubs, who plan on defending their championship through other pitching avenues.
On top of his high contract demands, we saw Chapman struggle with his command during the postseason. While Chapman reached 105 MPH twice during his career, both pitches were taken as a ball well outside the zone. His 2.8 BB9 stands out compared to his competition and further brings out his trouble with command.
Although there is a good chance Chapman will return to the Yankees or sign with the Dodgers, both franchises lacking much in the way of financial restrictions, his weaker command and high contract expectations may send other teams to cheaper options.
Reliever of the Offseason
Contrary to Chapman, Jansen presents a well-balanced argument to become the first closer to sign this postseason. Jansen possibly pitched his final season with the Dodgers, but enters free agency fresh off an impressive 2016 campaign.
Prior to 2016, Jansen signed a one-year extension with the team that called him up in 2010. Posting a 1.83 ERA with a career-high 47 saves earned him the 2016 NL Reliever of the Year Award. Over seven seasons in the major leagues, the right-hander brags a 2.20 ERA and averages 27 saves per season.
Although Andrew Miller and another failed World Series run overshadowed Jansen, he served the Dodgers well in the postseason. Jansen appeared in the last four postseasons for the Dodgers, owning a 2.66 ERA and eight saves. He appeared in seven postseason games in 2016, earning three saves and shutting out the soon-to-be World Series champions in three appearances and 6.1 innings pitched.
Both his relative affordability and closing success will likely make Jansen the first domino to fall in the closing pitcher market. If the Dodgers choose to seriously pursue Chapman, it will not be long before teams with bullpen needs, such as the San Francisco Giants or Washington Nationals, ink the right-handed closer.
More from Call to the Pen
This article originally appeared on