MLB: Is Alex Rodriguez the Most Misunderstood Person on the Planet?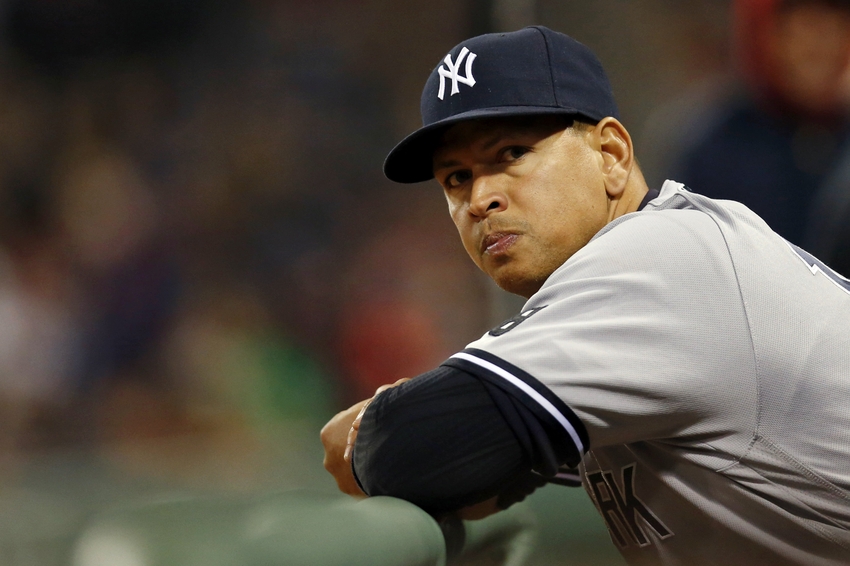 For nearly two decades now, Alex Rodriguez has been at the forefront of baseball in America. It's been a bumpy ride both for him as well as all of us who follow the game. And while he's been stripped naked and bashed by the media, rightfully so at times, there is another side to the man that's always been there, but one that we are just beginning to see now.
You have Alex Rodriguez the ballplayer, and then you have Alex Rodriguez the person. And seldom do they meet in the center to form a picture of either one. He is what we commonly call an enigma, a person who escapes the boxes that we like to put people in as we seek to "understand" them. But lately, the picture seems to be coming clearer into focus. And a side of Alex Rodriguez appears to be emerging that turns everything upside down again, compelling many of us to re-evaluate and reconsider just who this man we call A-Rod really is.
Alex Rodriguez: The Player with the Numbers
First, though, let's take a capsulized look at Alex Rodriguez and his playing career, which presumably is over, but you never know. And let's just look at the time when he was with the Seattle Mariners so we don't get tangled up in the mess that would come later when talking about numbers.
Here's the testimony offered to the court for the averages of those five years: .314 batting average, 37 home runs and 115 RBI.
Without question, if anyone saw these numbers posted for the first five seasons of any ballplayer not named Alex Rodriguez, they would be talking about that player as destined for the Baseball Hall of Fame. And in fact, they were speaking of Alex Rodriguez in that vein at the time. Because in that time, he had already hit almost 200 home runs (184)  in a big league uniform and it could only be guessed what his ceiling would be.
We're going to stop right there, though, because numbers alone do not tell the whole story of any major league ballplayer. And they shouldn't with Alex Rodriguez either. He's got some big ones including 3,000+ hits, 696 home runs, and more than 2,000 RBI with a .295 career batting average and someone else can figure out how much of that was "tainted" and how much was not.
Because it seems that it should be more important to look at Alex Rodriguez in the present as opposed to the past. For all practical purposes, he has moved beyond the days of when he wore a uniform to the time now when he is a "breakout star" according to Sports Illustrated as a commentator for FOX.
Alex Rodriguez: The Person Behind the Mask
If we believe most of what's been written about Alex Rodriguez over the years, we'd be led to think that he is a selfish egomaniac who threw his teammates under the bus by using illegal substances that eventually resulted in a one-year suspension away from his team.
We would also be led to believe that he was the ultimate con artist who played the game of hiding behind his lawyers while spending millions of his millions to lie to and deceive the public, and at times, all of baseball.
But while all or parts of that storyline were true, there was another storyline that was working behind the scenes that no one ever heard about because this storyline is not the kind that makes for back page headlines.
And that story is just emerging, as indicated by a must-read piece that appeared in Sports Illustrated by Ben Reiter. Although Reiter chooses to focus his story on the emergence of Rodriguez as a star TV analyst and commentator, he does include a number of anecdotes and quotes that are worthy of mention here.
For instance, here's one from his former teammate and star reliever Andrew Miller:
When a strained forearm put Andrew Miller on the disabled list for a month in 2015, the Yankees' reliever often found himself in the club's video room during games, with a teammate. The player was technically New York's designated hitter, but to Miller he soon came to seem like something else: an oracle. He had an uncanny ability to predict what pitch an opponent would throw next and where he would throw it, and he was almost always right. "He'd sit down there and say, 'He should throw the split right here,'" recalls Miller. "If he threw the split, it'd work perfectly. If he didn't, it'd get killed. It was unbelievable."
More from Call to the Pen
From this, we learn that Alex Rodriguez is and has been all about baseball. He lives and breathes the game. And he knows the game inside out. And the big one that can't go unnoticed is that he is respected, and yes even admired, by his peers. And that alone (the judgments of our peers) is what drives us all and counts the most in anything we do.
And how about all those stories we remember reading about Alex Rodriguez and his bevy of girlfriends, many of whom are Hollywood celebrities like Madonna and Cameron Diaz? And all the ones that made Page Six about the party animal who roamed the streets of New York and Miami until the wee hours of the morning. Many of these stories were also true. But again, there's a completely different side of Alex Rodriguez that is not glamorous, and therefore would not be written about. Reiter's story contains another anecdote that focuses on "that" Alex Rodriguez. (Note: "the player" in the quote is Rodriguez.)
In the afternoon, the player would often approach Michael Kay, the Yankees' longtime television play-by-play man, and compliment him on the previous evening's commentary. "Mike, you made a really great point in the fourth inning," he would say.

"How do you know?" Kay asked after the first time. "You were playing!"

"I go home and I watch the rebroadcasts of our games," the player admitted.
No girlfriends, no entourage, just Alex watching a ballgame until the wee hours of the morning in the privacy of his home. And again, where's the back page headline about that? There isn't one, of course, and therefore there's no story .
The Rest of the Story Has Yet to Be Written
And maybe it's just that the 18-year-old kid who took baseball by storm in the 1990s took a little longer than most to grow up. Or maybe it's just jealousy and envy. But whatever it was, and in some cases still is, it should be time now to take a closer look at the man who is Alex Rodriguez because we are cheating ourselves if we don't.
His performance as a pregame commentator is drawing accolades from everywhere, and most importantly they are coming from the execs at FOX who took a gamble and won.
And maybe the next step should be to put him in the booth so he can wax eloquent on what he knows and loves the best – the game of baseball.
This article originally appeared on