MLB: Injured Players That Will Make an Impact in 2017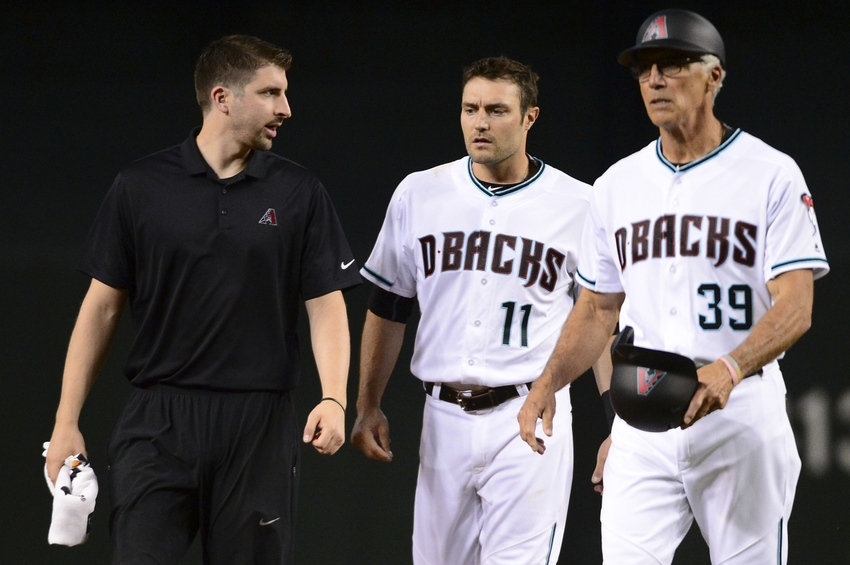 Despite being injured last season, a number of MLB players can return to the diamond and contribute towards victories in 2017.
Injuries are the ultimate Achilles heel to any professional athlete. One could be on top of the world, then come crashing back down to earth. In the game of baseball, it is especially hard to take a hit to your health and have to sit out for an extended period of time. Because of this, we see remarkable talents that cannot recapture their old magic after the injury has worn off.
However, this isn't always the case. Players have returned from otherwise horrible injuries and have been as good if not better than before. Look at journeyman Rich Hill. He underwent Tommy John surgery, finding himself in the Atlantic League of Professional Baseball in 2015. Hill fought back, learned how to change his pitching style to better suit his injury, and put together a great 2016 campaign.
With that being said, there are several injured players that can return and remain impact players. These players shall overcome the odds stacked against them, and utilize their natural talent to bounce back. For position players it's a bit easier. Guys like Buster Posey have come back from harsh injuries to play stellar baseball. Pitchers, on the other hand, have to deal with arm injuries that can affect their entire career. This forces these arms to adjust like Hill, and use a different style of pitching.
In 2017 we will surely witness players come back to grace and overcome the odds of injury. These players will not only thrive personally, but will prove to be key contributors in their teams' paths to success. These players will definitely come back as good, if not better than their past counterparts. Which puts forth the question – who exactly will return from injury and be impact players in the 2017 season?
The Arizona Diamondbacks took a massive hit this season due to A.J. Pollock's injury. In a year that had endless expectations, rightfully so after the blockbuster signing of Zack Greinke and trade for Shelby Miller, the Diamondbacks saw their biggest talent outside of Paul Goldschmidt go down. Pollock fractured his elbow in March and required surgery. This surgery kept him out until late August, when he returned to play 12 games and then went down with a groin injury. Pollock almost undoubtedly is expected to be ready for the start of 2017, and we should see him return back to form.
Although in his 12 games this season he put up below average numbers, that shouldn't be the basis of predicting Pollock's upcoming season. He should retake the reins in center field, and if the D-Backs bolster their lineup even further we could see Pollock put up career numbers. Pollock has plenty of time this winter to heal, and that time will serve him well.
With Pollock returning, the D-Backs may finally come close to meeting 2016's expectations. Greinke will need to put up 2015 numbers, but with Pollock back Arizona's offense will return to glory. Pollock returning adds a quality bat and glove, and surges the D-Backs into playoff contention. Seeing the Diamondbacks battle with Los Angeles, San Francisco, and Colorado's offenses will be fun to watch. Pollock returning almost ensures the NL West may have another playoff team.
After two solid seasons, Hyun-Jin Ryu developed noticeable inflammation in his shoulder. While at the time the injury seemed small, at the most taking him out for the last month of 2014, the series of events that transpired did not go Ryu's way. He missed all of 2015 with various injuries, and finally pitched again on July 7, 2016. That outing did not go as planned, as Ryu let up six runs in only 4.2 innings en route to sustaining another injury. Ryu had noticeable elbow discomfort, which led to elbow tendonitis and an eventual surgery in September. The last two years have been a wild ride for Ryu, but it does not rule out a productive 2017 campaign.
If everything goes as planned, Dodger fans should expect Ryu to return to the mound at the start of the 2017 season. Ryu would instantly be thrust into the starting rotation, likely as a three- or four-man depending on what the Dodgers acquire this offseason, and may see his numbers return back to where they were. It is very hard to miss two seasons and come back productive, and seems even less likely after his lone start last season was poor. However, with Rick Honeycutt's magic, Ryu can return to form.
Honeycutt, the Dodgers' pitching coach, has been absolutely phenomenal in Los Angeles. Since his hiring in 2006, the Dodgers have statistically had the best pitching in baseball. Honeycutt will be able to aid Ryu in returning to form, and if Hill returns he could even aid Ryu in making adjustments to his pitching style. Surrounded by young promising arms, Ryu has no other choice than to succeed, or be left out.
In 2014, Andrew Heaney was ranked the 18th overall prospect in baseball and the second-ranked left-handed pitching prospect. Heaney was originally in the Marlins organization, was traded to the Dodgers for Dee Gordon, and then got flipped shortly thereafter for Howie Kendrick. Heaney put up a decent 2015, posting a 3.49 ERA with a 6-4 record. Still one of the best young arms in baseball, Heaney was expected to either join Garrett Richards or take over the top of the Angels rotation. However, Heaney only made one start in 2016, undergoing Tommy John surgery in July of this year.
Heaney's sole start was on April 5, a game in which he pitched six innings, allowing four runs with seven strikeouts. The injury was a strained left flexor muscle, which lead to him needing Tommy John surgery in July. Now, the realistic timetable sets Heaney to return in spring of 2018. However, it is possible for him to return as early as fall of next season. I am a firm believer that with hard work and proper treatment we may see Heaney playing a role at season's end.
Whether or not we see Heaney take the mound in 2017 all has to do with the Angels' success. If the Angels are in a position where the postseason is out of the picture, we won't see Heaney. The only way we can see Heaney is if the Angels are playoff contenders. If they are, Heaney could be a huge piece coming out of the bullpen in late September and October. Heaney could provide a great left-handed option and play the role of long reliever. It all comes down to his rehab and his team's success, but if the cards are right we will see Heaney play a huge role next fall.
After the Royals won the 2015 World Series, Mike Moustakas gained a tremendous amount of credibility. Moustakas was an All-Star in 2015, slugging his way to a .283 average with 22 homers and 82 runs batted in. The young third baseman seemed poised for a fantastic future after winning championship gold at just 27 years old. Despite all this, it seems as if the baseball world has forgotten about him.
More from Call to the Pen
Moustakas suffered a fractured thumb on May 5 that left him out for two weeks. Upon returning, he suffered a torn ACL in only his second game back. This ended Moustakas' season, as he only played 27 games. After this, it seemed as if Moustakas' popularity had diminished outside of Kansas City, due in large part to a somewhat underwhelming start to 2016.
Don't expect any of that to hinder Moustakas' output in 2017. I believe that Moustakas will come back hungrier than ever, determined to lead the Royals back into October. Especially coming off a disappointing 2016 campaign, Moustakas will help right the ship in Kansas City. Expect him to make a huge impact, to return to All-Star form, and to become one of the best third baseman in baseball. Is it a bold statement? Absolutely, but the potential and ability that shines through Moustakas can't be ignored.
Hopefully, these four players aren't the only ones who rebound for successful 2017 seasons. The game of baseball seems to be seeing more injuries than ever. However, the treatment of these injuries is also better than it's ever been. Whether it's all season, or a late year push, expect these names to make an impact in 2017. After all, they will all come back with something to prove.
This article originally appeared on