MLB History: November 14th Holds Significance for Jeremy Hellickson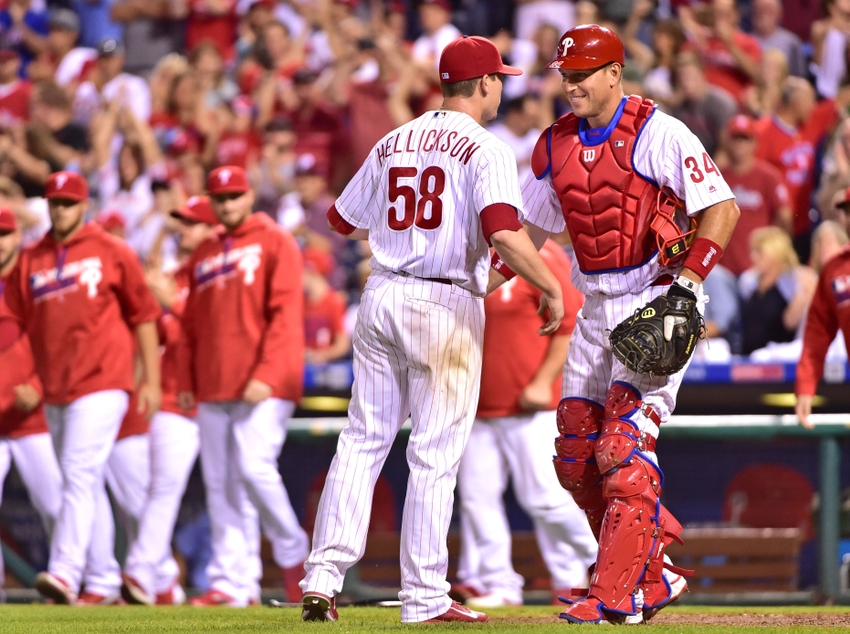 There are times when a certain day will have significance in a person's life. For Jeremy Hellickson, November 14th has resulted in quite a few moments during his MLB career.
Everyone has a date that means something to them. Maybe it is an anniversary, or the birthday of a beloved family member. Sometimes, it is the date of a life changing event, like getting sober or a day where one's dreams were finally accomplished. For Jeremy Hellickson, November 14th has resulted in quite a few moments in his Major League career.
It began following his rookie campaign in 2011. That year, with the Tampa Bay Rays, Hellickson posted a 13-10 record, but he also had a stellar 2.95 ERA and a 1.153 WHiP. Although his strikeout rate, 5.6 strikeouts per nine innings, was lower than one would have expected, he displayed the form that made him a former top prospect.
However, his performance was still strong enough for Hellickson to be named the American League Rookie of the Year on this day in 2011. It was not a close race, as Hellickson took 17 of the 28 first place votes to easily outpace Mark Trumbo, who finished second. The expectation was that this would be a springboard for the young pitcher, and that he would become another possible top of the rotation starter.
More from Call to the Pen
Instead, Hellickson settled in as a solid middle of the rotation arm for the Rays. After an injury plagued 2014 campaign, and with his salary set to increase in arbitration, it was time for Tampa Bay to move on. And so, on this day in 2014, Hellickson was traded to the Arizona Diamondbacks for two minor leaguers.
Hellickson struggled again in the desert. In his 27 starts, he was 9-12 with a 4.62 ERA and a 1.329 WHiP. With other pitchers ready to contribute, the Diamondbacks moved on from Hellickson exactly a year after acquiring him. This time, he was traded to the Phillies for minor league pitcher Sam McWilliams.
Following a solid year with the Phillies, Hellickson now finds himself as one of the top pitchers available in free agency. While he may have the Qualifying Offer linked to him, a team in desperate need of a solid middle of the rotation arm could give him quite the contract. Given how often things happen for Hellickson on November 14, perhaps that offer will even come later today.
Jeremy Hellickson has spent six full seasons in Major League Baseball, and in three of them, November 14th has had significance. Maybe this is just a day that he will always have circled on his calendar.
This article originally appeared on