MLB History: Indoor Professional Baseball League Begins Play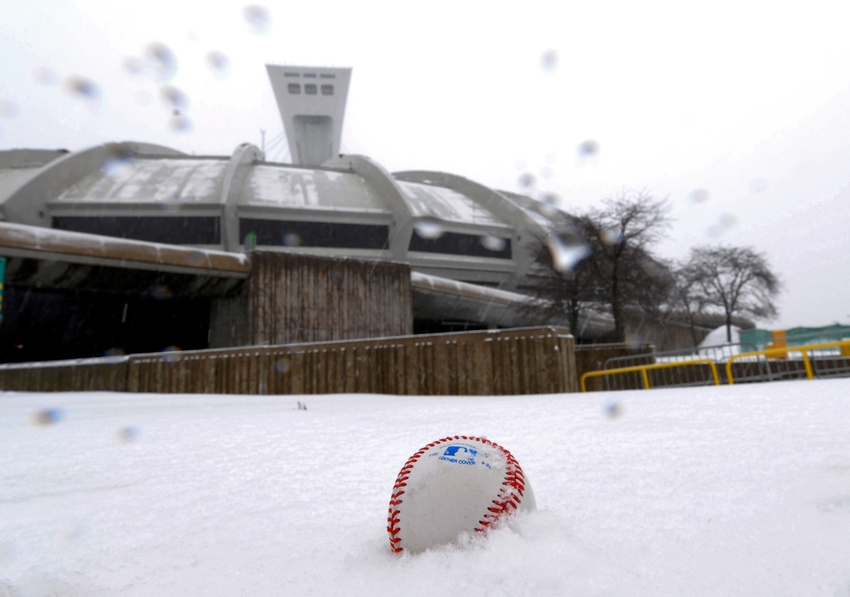 Indoor baseball may be relatively new in MLB, but the idea had been around for some time. In fact, on this day in 1939, The National Professional Indoor Baseball League began play.
One of the major problems with the MLB offseason is a lack of baseball. Yes, the Arizona Fall League helps fill the void, as do the Winter Leagues, but it is not the same. Those months between the end of the World Series and the beginning of Spring Training can feel like a lifetime.
Others have felt the same way, including former Red Sox and Indians legend Tris Speaker. Looking for a way to fill in that gap, Speaker created The National Professional Indoor Baseball League. With ten teams, each of which were playing in a city that had a Major League squad, the expectations were that the league will fill in that void.
There were high hopes for the league, even if the game was a bit different. Given that the games were played indoors, basepaths were only 60 feet. The ball was different as well, with a 12 inch circumference spheroid being used. With hopes of using players from amateur softball leagues, and other baseball players, the NPIBL appeared set to fill in that niche in the market.
More from Call to the Pen
Unfortunately, there were problems from the start. Even though Speaker served as the League President, and several former Major Leaguers were in manager positions, there were problems from the start. The Chicago franchise never played a game. The Amateur Softball Association declared that anyone playing in the league would lose their amateur status, in softball and any other sport as well.
Alas, the league did not even last a month. Despite the ambitious 104 game schedule, not including the postseason, the NPIBL collapsed, unable to fulfill its appointed destiny. Even the star power of Tris Speaker could not save the league from falling apart.
It would be interesting to see if such an idea would work in this day and age. As current and former Major Leaguers, as well as prospects, play in the Winter Leagues, having a new version of the NPIBL could be an interesting idea. I know something I want to do if I ever win PowerBall….
The National Professional Indoor Baseball League could have been an interesting winter diversion. Instead, it has became a footnote in MLB history, failing to survive its first month.
This article originally appeared on