MLB Gold Glove Awards Feature Nine First-Timers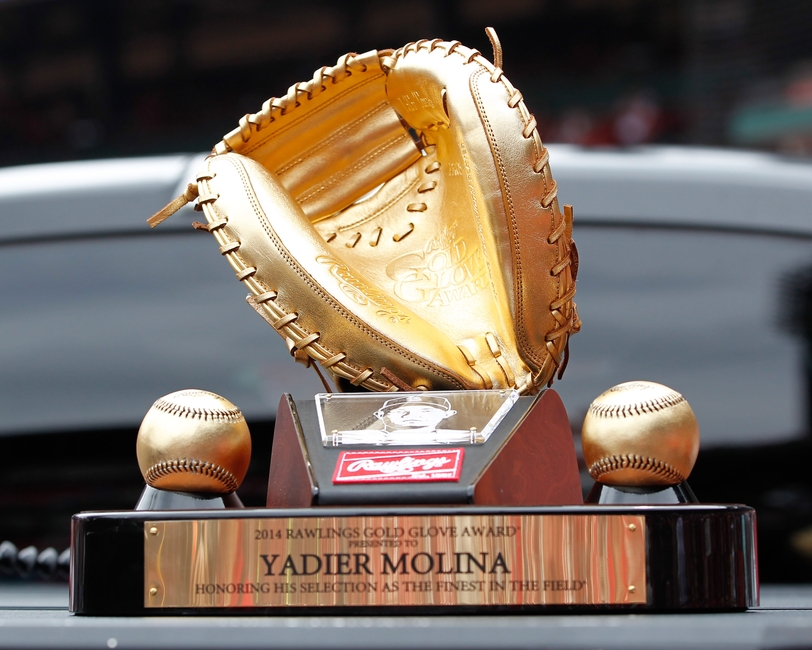 The 2016 MLB Gold Glove Awards were announced last night, and there were nine first-timers among the honorees.
When MLB announced the 2016 Gold Glove Award winners for fielding excellence last night, a total of nine first-timers were among the honorees across the two leagues.
In the National League, center fielder Ender Inciarte of the Atlanta Braves, second baseman Joe Panik and catcher Buster Posey of the San Francisco Giants, and first baseman Anthony Rizzo from the world champion Chicago Cubs were all first-time winners.
In the American League,  Brett Gardner of the New York Yankees in left field and Mookie Betts of the rival Boston Red Sox in right field each won their first Gold Glove Award.
On the infield in the AL, first baseman Mitch Moreland of the Texas Rangers, second baseman Ian Kinsler of the Detroit Tigers, and shortstop Francisco Lindor of the pennant-winning Cleveland Indians all won their first career Gold Glove Award.
Others receiving a Gold Glove Award as previous honorees included left fielder Starling Marte (2) of the Pittsburgh Pirates and right fielder Jason Heyward (4) of the Cubs in right field in the National League.
More from Call to the Pen
Shortstop Brandon Crawford (2) of the Giants, third baseman Nolan Arenado (4) of the Colorado Rockies, and pitcher Zack Greinke (3) of the Los Angeles Dodgers were multiple-time NL winners.
In the American League, center fielder Kevin Kiermaier of the Tampa Bay Rays won his second career Gold Glove, pitcher Dallas Keuchel of the Houston Astros took his third, and catcher Salvador Perez of the Kansas City Royals won his fourth.
The final winner in the American League is third baseman Adrian Beltre of the Rangers. It was a fifth career Gold Glove Award for Beltre, another notch in his future Baseball Hall of Fame belt.
The Rawlings Gold Glove Awards are voted on annually by managers and coaches in each league, with those managers and coaches not permitted to vote for players from their own teams.
Baseball glove manufacturer Rawlings created the Gold Glove Awards back in 1957 to honor the best fielders at each position in both leagues.
Pitcher Greg Maddux won 18 career Gold Gloves, the most by any single player of all-time. Pitcher Jim Kaat and third baseman Brooks Robinson each won 16, holding second place on the career list.
This article originally appeared on