MLB Free Agency: Under the Radar Options Across the Outfield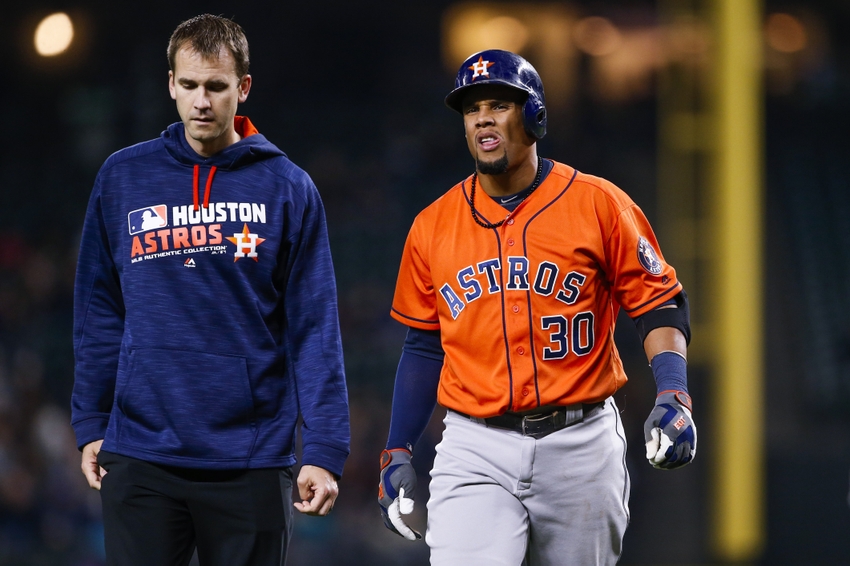 Just because the free agency class in the MLB may be considered a bit weak does not mean that there won't be a few bargains. Let's take a look at some of the other alternatives across the outfield.
A few days ago, one big-name free agent outfielder officially left the market. Multiple sources reported that outfielder Josh Reddick and the Astros agreed to a four-year deal, which officially took his name out of free agency discussion. There is still plenty of time and plenty of names available, some big and some not so big.
While the big names will get a majority of the love, that doesn't mean there aren't other options. Not every team needs a Cespedes or a Fowler to get by. Those teams can get by with other notable names across the outfield.
Some outfielders that are available have previously been MVP candidates. Some have won Gold Glove awards and have made appearances in All-Star Games. All three of these players have excelled in their own ways, but have hit roadblocks in their careers that have hindered their production. These players go into the offseason looking to find new homes. These outfielders are looking to rejuvenate their careers in new roles, on new teams, and in new environments.
Here are the top under-the-radar free agents across the outfield: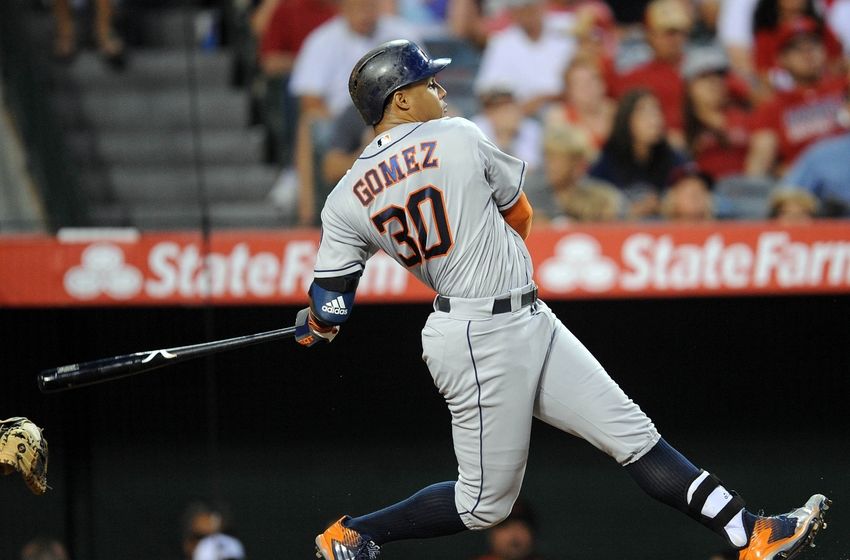 Carlos Gomez
Carlos Gomez was always a highly-touted outfield prospect, but his major success did not begin until he joined the Milwaukee Brewers. Gomez's time on the Brewers was considered the launch of his career, as he broke out as a star outfielder with a very good bat and glove. Gomez became a leader in the Milwaukee organization, despite Milwaukee's struggles as a rebuilding team.
With Houston in need of some veteran presence, the Brewers traded Gomez to Houston. However, the trade would change Gomez's career for the worse, and Gomez endured a very rough patch. Those struggles forced the Astros to release Gomez this year, and he wound up signing with the Rangers. With Texas, he had a resurgence, and he finished the season with better numbers.
What Gomez brings is the potential of a power bat and a very solid glove. While Gomez has had an issue with his temper, he backed his attitude up with his performance in Milwaukee. Gomez went from hitting .267 in Milwaukee to hitting .221 in Houston.
The potential is all there, and all Gomez needs is a fit. He is still relatively young, which means his best days may still be ahead of him. Expect Gomez to be more considered than expected.
Possible suitors: TEX, OAK, KC, NYM, TOR, NYY, STL, SF
Colby Rasmus
The Astros signing Josh Reddick means Colby Rasmus is likely on his way out. Rasmus has had glimpses of living up to his potential throughout his career, highlighted by four 20-homer seasons.
Despite the glimpses of power, Rasmus has had issues with staying consistent. Rasmus went from hitting .276 in 2010 to hitting .225 in 2011. He then went from hitting .276 in 2013 to once again hitting .225 in 2014. Since then, Rasmus has gone through a downward spiral with the Astros, hitting only .223 with 275 strikeouts in only 244 games.
The power potential and flexibility are what can get teams interested in Rasmus. Rasmus has been tested at all three outfield positions, enjoying moderate success in each spot in the outfield. What Rasmus, however, brings the potential for a high strikeout rate and low batting average. Rasmus finished the 2016 season with his lowest slugging percentage of his career.
However, despite all of these potential issues, the power is there. All Rasmus needs to do is find a suitor that may bring the spark back in his production.
Possible suitors: TEX, TOR, SEA, LAD, ARI, KC, CLE
In the 2016 World Series, Rajai Davis became a possible hero for the Cleveland Indians. With the Indians down 6-4 in Game 7 of the World Series, Davis hit a no-doubt, game-tying home run in the bottom of the 8th inning.
More from Call to the Pen
That home run sent Cleveland in a frenzy, and made Davis a postseason star. Despite Cleveland's eventual extra inning loss, Davis was still a key contributor in Cleveland's run. With the outfielder entering the late stages of his career, Davis can still be valuable to a variety of teams.
In 2017, Davis will be 36 years old, and despite his advancing age, he is still a threat on the bases. Last year, Davis led the American League with 43 stolen bases in 49 attempts. This is the fifth time in his career that Davis eclipsed 40 stolen bases, all of which came this decade. Davis was caught stealing only six times, a significant improvement from last season, when he stole 18 bases in 26 attempts.
With the threat of steals, as well as Davis' flexibility across the outfield, the 36-year old veteran can be a fit on several 2017 teams.
Possible suitors: CLE, TOR, PIT, BAL, ATL, STL, KC, TEX, HOU, NYM
This article originally appeared on