MLB Free Agency: Stephen Drew Drawing Interest as Everyday Player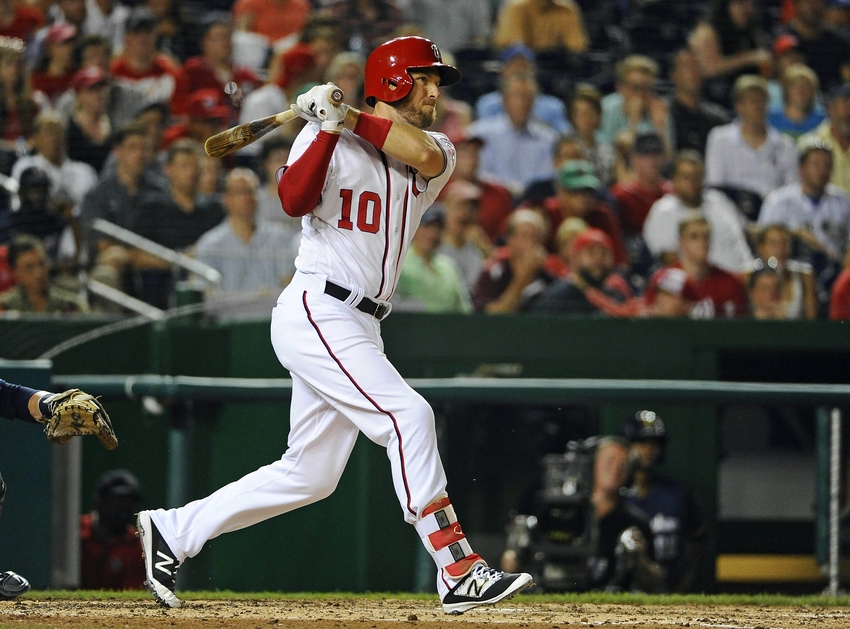 After an encouraging showing with the Nationals this year, teams are reportedly eyeing Stephen Drew as an everyday player on the MLB free agent market.
Stephen Drew was probably one of the last players you expected to have a renaissance. That might be too strong a word for the season the 33-year-old infielder just had, especially considering the fact that he only played 70 games. But after watching his career stagnate over the past few years due to injury and declining production, Drew showed definite signs of life in 2016 as a member of the Washington Nationals.
Over 165 plate appearances, Drew slashed .266/.339/.524 with eight home runs and 21 RBI. His .864 OPS was the highest he's managed since his debut season for the Arizona Diamondbacks in 2006, when he generated an .874 mark in 59 games. This year's results were a small sample size, to be sure, but teams have apparently taken notice and are including Drew in their offseason plans.
Chelsea Janes of the Washington Post reports that the Nationals are interested in bringing Drew back. But they will have competition for his services. "Other teams are considering Drew as an everyday option," she says, "according to a person familiar with the situation." With the MVP-caliber performance of Daniel Murphy and the emergence of Trea Turner, it may be difficult for Washington to guarantee Drew a consistent role.
Not long ago, Drew seemed destined to be nothing more than a bit player at best for the remainder of his career, if not out of the game completely. From 2012 to 2015 he put up a paltry .215/.293/.378 slash line while averaging only 105 games played per campaign. He wasn't really earning his keep with the glove either, registering -5 Defensive Runs Saved over that span.
More from Call to the Pen
The Nats took a low-risk chance on Drew, inking him to a one-year, $3 million deal. As Janes notes, general manager Mike Rizzo was part of the D-Backs organization as director of scouting when the organization drafted him in the first round in 2004. The move paid off surprisingly well despite Drew's limited playing time. He became a solid bat off the bench and versatile defensive tool, making appearances at second base, third and shortstop.
Given the relatively sparse options available in the middle infield, it's actually not too surprising that there are some clubs willing to believe that Drew's performance this year wasn't a fluke and that he has put his recent struggle-marred years behind him. His left-handed bat and ability to play multiple positions only broadens his appeal.
One team that could be a reasonable fit for Drew is the Angels. They received a .620 OPS from the second base position this year, good for just 28th in the league. It's not too hard to imagine him as an upgrade over Cliff Pennington or any of the other choices currently on the roster. The Dodgers might be another possibility if they don't retain Chase Utley and want to keep a veteran presence at second base.
Is Stephen Drew really back as a genuine MLB starter? In all honesty, it's still a tough sell in spite of his promising cameo with the Nationals. But baseball is a game of second (and third) chances, and it's looking like he will at least get the opportunity to prove he is still worthy of being penciled into a lineup every day.
This article originally appeared on