MLB free agency rumors: Yankees, Red Sox like Kendrys Morales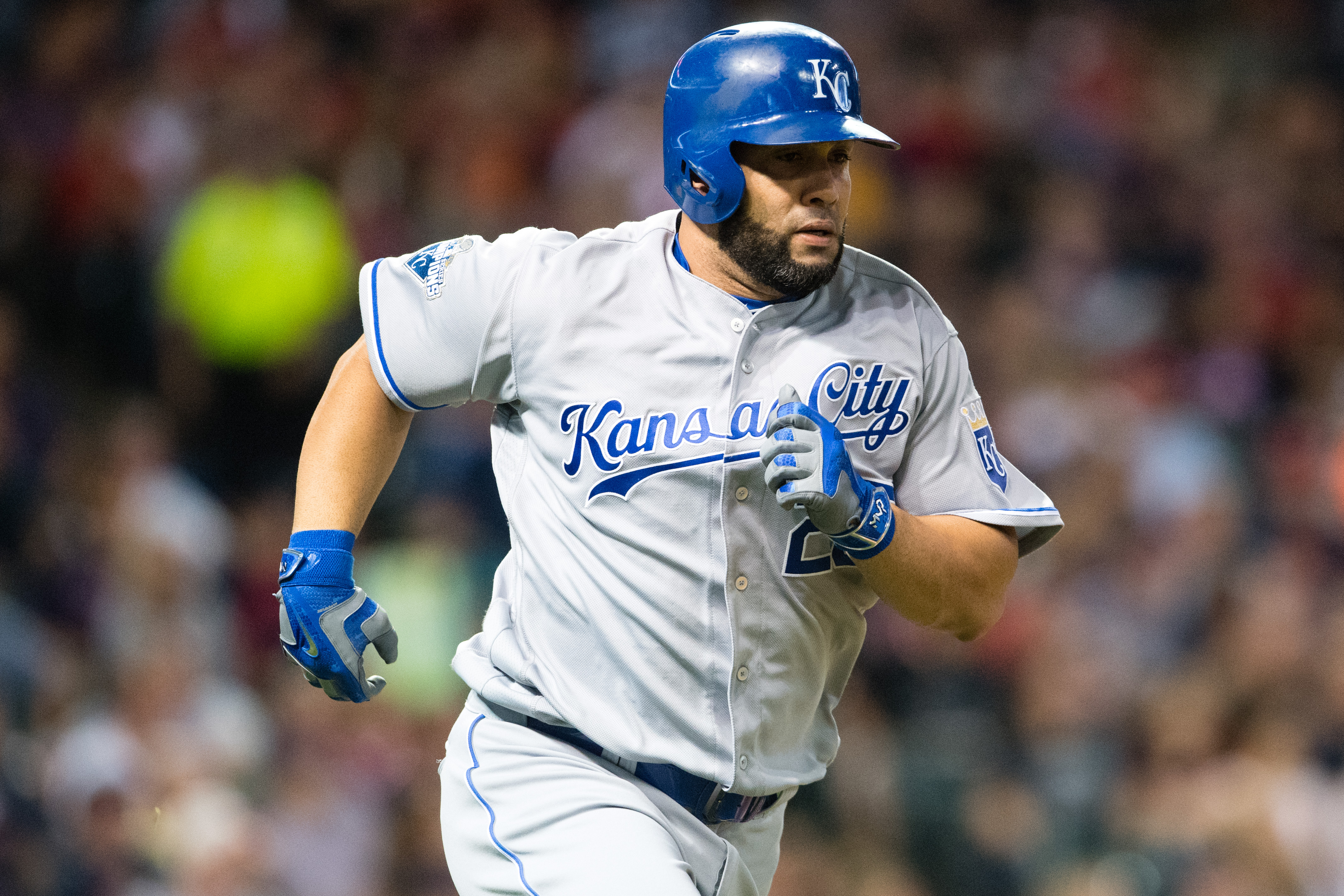 As MLB free agency gets rolling, Kendrys Morales is getting interest from multiple teams.
Now that the World Series and the 2016 MLB season is over, teams can start looking toward next season. With the general manager's meetings going on this week, and the deadline to make qualifying offers now past, the hot stove is ready to heat up.
Kendrys Morales declined his part of a $11 million option with the Kansas City Royals last week, and the team did not extend him a qualifying offer. So he's set to become an outright free agent, and coming off a 30-home run, 93 RBI season the 33-year old is grabbing some early interest on the market.
According to Joel Sherman of the New York Post, the New York Yankees, Boston Red Sox and Toronto Blue Jays have reached out to Morales. All three AL East teams could have some need for a designated hitter-type, and Morales is exactly that.
The Red Sox are the most obvious possible fit for Morales, with David Ortiz retiring and the possibility they won't be in the mix for someone like Edwin Encarnacion. Morales is a solid fall-back option if Boston does not go into the high end of the free agent hitter market, and being a switch-hitter bolsters his value.
Speaking of Encarnacion, the Blue Jays may lose him and Jose Bautista in free agency this winter. That would leaves a significant power void in the middle of the lineup, and if Toronto knows both Encarnacion and Bautista will go elsewhere Morales would be a fall-back option for them as well.
The Yankees are the most interesting of the three teams with reported initial interest in Morales. Catcher Gary Sanchez's emergence as a rookie this past season will likely put Brian McCann into being primarily a designated hitter, so without a trade involving McCann Morales would not have a clear spot in the lineup. Mark Teixeira's retirement leaves an open opportunity at first base in the Bronx, but Morales has only played 16 games at the position over the last two seasons and he's clearly not a full-time option at first base.
With a nice rebound over the last two seasons (52 home runs, .821 OPS), Morales is well-positioned to get a multi-year deal this offseason. As hitters like Encarnacion and Bautista get spoken for in free agency, Morales may inspire a bit of a bidding war among multiple teams.
More from FanSided
This article originally appeared on