MLB Free Agency: Free Agents that Will Bounce Back in 2017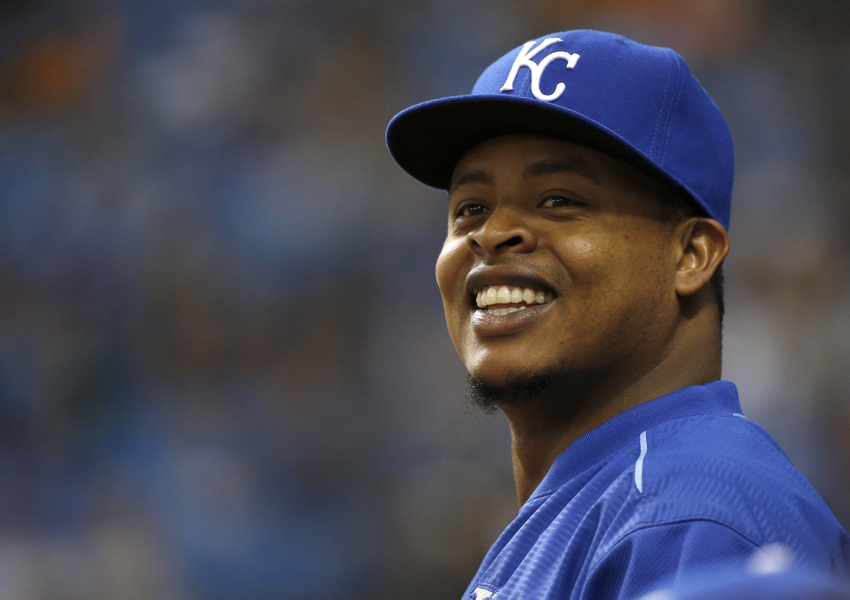 Every MLB off-season there are hidden gems within the free agency market. These hidden gems are players that will surely bounce back next season.
Every MLB off-season, there are always free agents that seem destined for disappointment. These free agents usually fail to put together a quality year the year prior, and diminish their own worth. However, these same players have the potential to change the tide the next season.
Recent history has plenty examples of players bouncing back after disappointing seasons.  Mark Trumbo, the league leader in home runs, hit only 13 home runs in 96 games in 2015. Justin Turner, the hottest third baseman on the market, was a .290 hitter with only 8 home runs in five seasons before signing a minor league contract with Los Angeles. Since their signings, Trumbo led the league in home runs and Turner has batted .296 with 50 home runs in three seasons.
It is kind of challenging to predict exactly what players will bounce back. There is no proper way to predict these. Most of the time teams are taking a slight risk by having faith that a player can turn it around. Sometimes these signings work out, other times they serve as nothing more than experiments. Regardless, being able to properly pinpoint what struggling players can bounce back can be difficult. I could either be completely right, or terribly wrong.
So to make this list I had to look at the players past stats, and understand that in different scenery's these players may thrive. Perhaps these players' struggles were caused by their location, the ball park they are in, the talent of their division. On the other hand the player could have just had a season or two that was underwhelming, and a change of pace could ignite a new fire underneath them. Whatever the reason may be, which free agents will prove to be bounce back players in 2017?
Edinson Volquez' career has been good, not great. After a great 2014, in which he posted a 3.04 ERA, Volquez seemed to finally find his place atop baseball's best arms. Since, he has gone back to his career averages. In the last two seasons Volquez has posted a combined 4.43 ERA. This is all the more alarming as last season he posted a 5.37 ERA and a losing 10-11 record. Despite this, if the right team can pick up Volquez we very well may see him become a quality starter again in 2017.
Despite its large size, Kauffman Stadium ranks fifth in the league in average runs scored per game. Kansas City's ball park is a gold mind for extra base hits, as the gaps are large and there is a lot of ground to cover in that outfield. Add to the fact that the Royals play the Indians and Tigers  38 combined times and it may be hard to pitch in Kansas City. While these factors aren't the lone decider in Volquez' performance, it certainly contributes.
If the right team signs Volquez, his numbers will directly improve. Volquez should realistically sign with a NL team, one where he can sit comfortably at the middle or back of the rotation. The Dodgers could be one option, anyone pitching behind Clayton Kershaw seems to do better and he could thrive in Chavez Ravine. The Cardinals and Marlins also provide good options for Volquez to rebound in 2017. Volquez will return to form in 2017 if the right offer is made.
Back in 2011, MLB ranked Middlebrooks as the tenth best third base prospect and the Red Sox' number one. In 2012 Middlebrooks was called up, producing a quality 75 games. Middlebrooks batted .288 with 15 homers and 54 runs batted in. Despite a high strike out rate (24.5%), Middlebrooks was a promising young talent fit to play in Boston for years to come. However, since 2012, Middlebrooks has not provided what many thought he would.
Bouncing in and out of the minors, Middlebrooks has seen himself go from promising young talent to just a big league hopeful. In 2016, Middlebrooks only played in ten games for the Milwaukee Brewers. Middlebrooks produced three hits in 21 at-bats, striking out 13 times. The strikeout rate has remained high for Middlebrooks, and the offensive production has diminished. Middlebrooks recently signed a minor league contract with the Texas Rangers, and may take a similar path to Justin Turner.
Despite the bad big league numbers, Middlebrooks still has an upside of potential. In 2016 he managed to bat .288 with ten home runs for AAA Colorado Springs. While these numbers aren't great, he is showing improvement at the plate. Middlebrooks could impress the Texas Rangers this spring, and find himself on the club in 2017.
Middlebrooks' role would likely be a utility infielder, which may fit him better for his return to the big leagues. Not being tasked to start everyday, and to pick the match-up's he wants, Middlebrooks very well could see his power numbers excel. If used in the right context, Middlebrooks may bounce back in 2017, revitalizing his career.
Despite his age and the fact he only played in 58 games last season, Morneau still has a lot to offer to a big league club.
More from Call to the Pen
Morneau, a career .281 hitter, could produce at the DH role and as the occasional first baseman. After having a career low in numbers, his stock will be low and a team may pick up a veteran bargain for a season or two. The numbers shouldn't be too alarming as they are likely the cause of rust after missing over half the season. Morneau may find himself back into prominence at a new club, and will bounce back from his worst year as a professional.
Any AL club short a DH should consider Morneau. The Tampa Bay Rays are a logical destination for Morneau. They lack a true designated hitter, and his arrivial could move Corey Dickerson back to left field. Hitting around Evan Longoria will prove beneficial to Morneau as his numbers would likely return to prominence.
Another logical destination for Morneau would be the Kansas City Royals. The Royals recently lost their DH, Kendrys Morales, and could see Morneau serve a very similar role that Morales did.
Regardless of where exactly Morneau signs, it should be evident that it will be an AL ball club. Not saying that Morneau cannot provide in the field, but as his age if hitting is his sole focus he can be more productive. Morneau will bounce back in 2017 and find himself as one of the best DH's in baseball. I know that sounds crazy, but Morneau has always showcased a natural ability to hit the baseball. With his veteran presence Morneau will be a key piece to an AL ball club in 2017.
2017 will serve as a great year for this trio of players. They should find themselves in appropriate roles that will boost their impact. Whether it is the back of the rotation, being a utility, or solely focusing on DH these three players should embrace their roles to maximize their potential. There may be other bounce back free agents, but these three are the most likely.
This article originally appeared on