MLB Free Agency: Best Options for Jose Bautista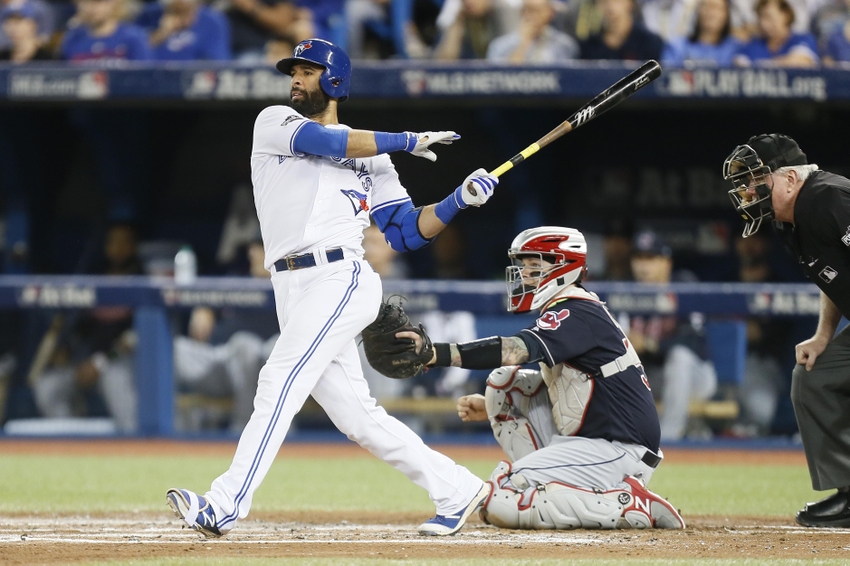 Since 2009, Jose Bautista has led the Toronto Blue Jays through good times and bad. Now, the slugger enters free agency, and with the Blue Jays seemingly uninterested in signing him, many wonder where Bautista will go. It's time to look at some potential options for the 36-year old outfielder.
In 2004, Jose Bautista made his Major League debut with the Baltimore Orioles. It was a tough ride for the young upstart, and Bautista did not last long in Baltimore. Bautista became the first player in history to appear on five Major League rosters in one season, mainly because no team knew what to do with him.
His first full season did not occur until 2006 with the Pittsburgh Pirates. That year, Bautista hit .235 with 16 home runs, and his future still remained unclear. The Pirates gave him a try at third base the following season, after Freddy Sanchez moved to second base. In 2007, he managed to raise his batting average while driving in twelve more runs from the previous season. In 2008, offensive struggles led to a demotion, followed by a trade that would change his career for the better.
The following season, Bautista began the season as a backup utility player. Bautista was left without a true position. As the season went along, Bautista was given a chance, and he made the most of it. In September, he broke out by hitting 10 home runs while driving in 21 runs, showing off his power potential.
The next season was a breakout season for Bautista, as he slugged 54 home runs. As a result, he became the Blue Jays all-time single season home run leader. Both his 2010 and 2011 campaigns ended with Bautista in consideration for the AL MVP Award. From 2012-2016, Bautista dealt with injuries, but still managed to have very good production at the plate. Now, Bautista is a free agent, and despite some down years he is still a valuable outfielder. Many teams have holes to fill in the outfield, and signing Bautista could definitely benefit their needs.
Here are the most likely suitors for outfielder Jose Bautista:
San Francisco Giants
This season, all signs pointed to the Giants to make it to the World Series and win. It was an even-numbered year, which automatically meant the Giants were a favorite.
However, the Giants ran into the Cubs in the NLDS, and were eliminated by the eventual World Series winners in four games. Next season, the Giants will still have Hunter Pence and Denard Span manning the outfield, with Mac Williamson serving as a backup. The Giants may benefit from signing a player like Bautista to fill left field.
A move to a new ballpark may affect Bautista's production. Take into consideration AT&T Park's reputation as a pitcher's park, and this move may not be wise for the 36-year old slugger. However, the Giants lack power, and struggled offensively last season.
A move to get Bautista may give the Giants a boost of offense that they desperately lacked. San Francisco was ninth in the NL in runs scored last season, and 13th in home runs. Bautista is getting older, and his production may be affected because of it.
However, he is worth the Giants taking the chance, as he still provides 30-home run potential and flexibility at first and third.
Boston Red Sox
The 2016 season marked the end of the David Ortiz era. Now, the Red Sox are without a full-time DH for the first time since 2002.
Replacing Ortiz as the heart and soul of the team is not going to be easy, and there are several players on the team who are not ready to fill that role just yet. With the Red Sox looking for another veteran bat, Jose Bautista could be the key. Bautista has been a thorn in the Red Sox side over the past several years, and with the Red Sox in a great position to contend over the next several years, a move to get Bautista could certainly help the team.
Bautista can fill the DH role to replace Ortiz, fill in at first base to give Hanley Ramirez an occasional day off, and third base to give Sandoval days off if Sandoval doesn't return to the team strong. Signing Bautista adds another hot bat to a team filled with incredibly hot bats. Bautista also has history with John Farrell, as he managed the Blue Jays in 2011 and 2012, at the height of Bautista's best years.
Signing Bautista gives Farrell a variety of options, and a mentor for the younger outfield combination of Betts, Bradley, and Benintendi.
Los Angeles Dodgers
In 2016, the Los Angeles Dodgers miraculously made the playoffs as the winner of the NL West. Despite a plethora of injuries, the Dodgers fought through every trial and tribulation to get to the playoffs.
More from Call to the Pen
Nobody expected them to make the playoffs, let alone make it to the NLCS. Now, the Dodgers are in a bit of a dilemma. The Dodgers outfield going into 2017 looks very weak. Yasiel Puig and Joc Pederson have struggled with consistency, while Andre Ethier at this point is basically a backup outfielder. With that said, the Dodgers may look to free agency for outfield help, and there are some available options.
Jose Bautista can tremendously help Puig and Pederson, as both men have stuggled throughout the past two seasons. Bautista can provide a role model for both of them, and a guide that can help them increase their plate discipline. Bautista twice led the American League in walks, so the Dodgers adding him can tremendously help increase team on-base percentage.
With Justin Turner set to depart, Bautista could see more playing time at third base, which opens the door for Andre Ethier to appear in more games as a starter.
This article originally appeared on