MLB Free Agency: Analyzing the Carlos Beltran vs. Mike Napoli Debate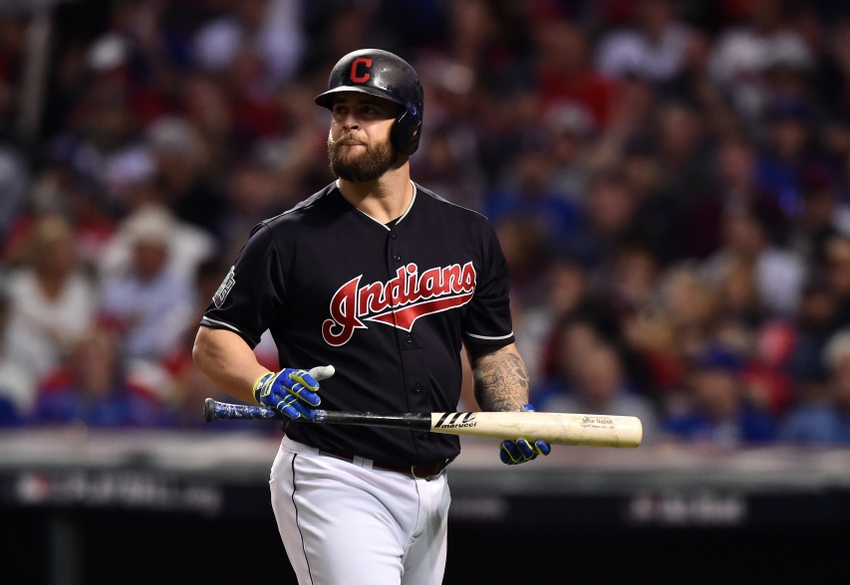 This MLB free agent class is ripe with experienced power hitters like Edwin Encarnacion, Jose Bautista and Matt Holliday But there are two players in particular who seem to have been connected the same suitors. So who's the better investment, Mike Napoli or Carlos Beltran?
While the pitching in this year's free agent class leaves much to be desired, if a team is looking to improve its offense, there are many targets to consider.
Yoenis Cespedes was the best of the bunch, but he just signed a four-year, $110 million deal to stay with the Mets. Still, even with the Cuban All-Star off the board, there are multiple players available that could add some much-needed pop to a lineup.
Some of the more expensive names include Edwin Encarnacion, Justin Turner, Dexter Fowler and Ian Desmond. After those names there is a slight drop-off. The dip leads into a group that I like to call the productive veterans. These are batters that can still produce with the bat, but do not bring much to the table with the glove. Two of the bigger names in this category are Mike Napoli and Carlos Beltran.
These are two of the more similar free agents available, in my opinion. Both are over the age of 35, are coming off surprisingly productive seasons for their age, and can play the field at times, but probably represent more of an option at the DH spot. Also, both veterans have a track record of success in the league and have been on many winning teams throughout the years.
Since their free agent situations are very similar, you can imagine that many of the same teams are expressing interest in their services. According to reports from ESPN's Scott Lauber and FanRag Sports' Jon Heyman, both the Yankees and Red Sox have expressed interest in the two sluggers. Other AL clubs in need of offense like the Astros, Mariners, Blue Jays and Orioles look to have spots available for either Beltran or Napoli. But which hitter should be more coveted?
Looking at the 39-year-old Beltran, this may be his last year as a professional ballplayer. Napoli, on the other hand, is a few years younger. However, this does mean that he will probably be looking for more than a one-year commitment. This can be a positive in that a team can have a hole filled for more than one season, but there is certainly more of a risk when you are committing more money and years to a similar player.
As hitters, while their free agent markets may be on the same trajectory, they do bring different skill sets to the table. Beltran is more of a player who relies on contact rather than power, even though he did have 29 home runs in 2016. He finished with an impressive batting average of .295, but only was able to get on base at a .337 clip. He hit fewer than 20 homers in both 2014 and 2015.
More from Call to the Pen
Napoli's game, on the other hand, is built off of power and walks. While the just turned 35-year-old only hit .239, he did post an on-base percentage that was just under 100 points higher than his batting average. While his walk numbers are good, his 34 long balls were what really provided the Indians value. This was a career-high for the 11-year veteran, which is obviously surprising given that he's well past his prime physically. Still, I do believe in Napoli continuing to have power in the few seasons to come. The other positive to signing Napoli is that he does provide an option at first base and even sparingly at catcher, while Beltran should really be a DH only. Some teams value flexibility, so Napoli may be better suited for those clubs.
However, after looking at how both performed last year and the value that they provide in the future, I would tend to favor Beltran slightly. Yes, he is four years older and is a complete liability defensively, but you're paying one year for a quality bat that really hasn't slowed down as he's gotten older. Napoli has experienced a few more ups and downs over the years, and I do not feel as comfortable investing a fair amount of money into two or more years of commitment.
Do you prefer Napoli or Beltran? Let us know in the comment section below.
This article originally appeared on