MLB Free Agency 2017: How does the qualifying offer work?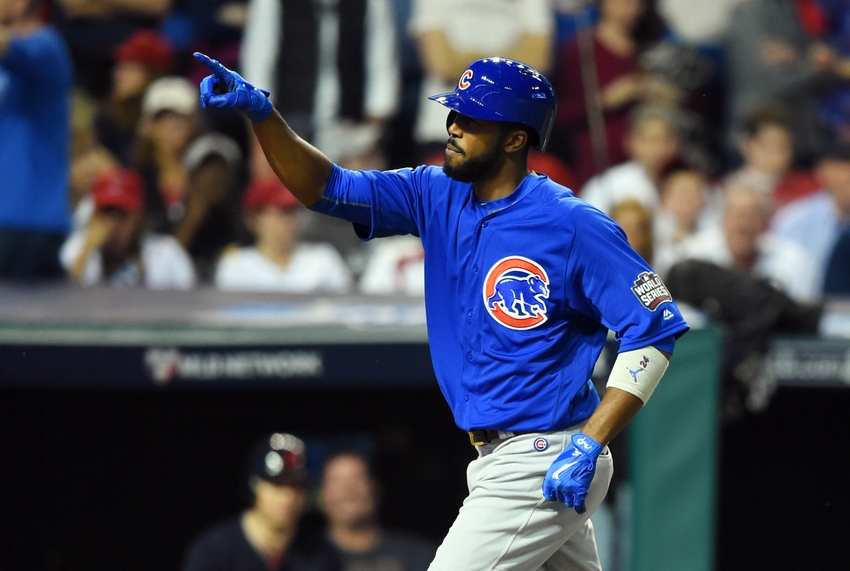 10 MLB players received a qualifying offer ahead of Monday's deadline. Here's exactly how a qualifying offer works.
As the 2016-17 Major League Baseball offseason kicks into high gear, the casual fan will hear a lot of terms thrown around by analysts, one of which is the qualifying offer, which was offered to 10 eligible free agents ahead of Monday's 5 PM ET deadline. But what exactly is a qualifying offer?
The qualifying offer system was added to MLB's collective bargaining agreement in 2012 with the ultimate goal of removing draft-pick compensation that was once attached to most free agents, giving the advantage to players as opposed to teams. What it essentially did is make it easier for most players to negotiate with other clubs with no strings attached.
Now, to get that draft-pick compensation, teams must make a qualifying offer, which is the average of the top 125 MLB salaries, to a player that spent the entire season on their roster. The player then has a week to accept or reject the offer. Acceptance obviously means that the player would return to their current team at the qualifying offer number, set this year at $17.2 million. Rejection means that the player has declined the offer and can sign with any team that he pleases, including the team that made the offer, for any amount but can't be traded without his consent until June 15 of the 2017 season.
If the player chooses to reject the qualifying offer and signs with another club, his new team must give up their highest unprotected pick in the next MLB Draft. Top 10 picks are protected. The team that lost the player is then given a compensatory draft pick at the end of the first round and is based on the previous season's standings.
Most players who receive qualifying offers reject them. Since the system's was implemented four years ago, only three players (Brett Anderson-Los Angeles Dodgers, Colby Rasmus-Houston Astros, Matt Wieters-Baltimore Orioles) have accepted their qualifying offer and all of those occurred a year ago when the number was set at $15.3 million and there were a record 20 players who received such an offer. The number was $14.1 million in 2014 and $13.3 million in 2013.
Rejecting a qualifying offer can backfire on a player as it did for Stephen Drew, who rejected the $14.1 million offer from the Boston Red Sox prior to the 2014 season but did not latch on anywhere else as teams were not looking to give up a top draft pick to sign him. He missed all of spring training and ended up signing back with the Red Sox in May for four million dollars less than what he was offered in the first place. And since the Red Sox were the team that originally made the qualifying offer, they did not have to give up a draft pick in order to re-sign him.
Another way a team can avoid giving up a draft pick is waiting to sign a player until after the June draft, which is what the Minnesota Twins did in 2014 when they signed designated hitter Kendrys Morales, who had rejected his offer from the Seattle Mariners after the 2013 season. Again, nobody was willing to give up a draft pick to sign him and just waited him out. The Twins signed him for about half what the original offer was on June 8 and then traded him right back to the Mariners six weeks later.
Here's the list of the 10 players to receive a qualifying offer for the 2017 season.
Jose Bautista, Toronto Blue Jays
Yoenis Cespedes, New York Mets
Ian Desmond, Texas Rangers
Edwin Encarnación, Toronto Blue Jays
Dexter Fowler, Chicago Cubs
Jeremy Hellickson, Philadelphia Phillies
Kenley Jansen, Los Angeles Dodgers
Mark Trumbo, Baltimore Orioles
Justin Turner, Los Angeles Dodgers
Neil Walker, New York Mets
Hopefully this has given you a better understanding of what a qualifying offer entails. It will be interesting to see if any of these 10 players accept theirs or if all 10 will choose to bet on themselves and seek a more lucrative deal. Do you think any of these players will decide to stay with their current team?
This article originally appeared on