MLB Free Agency 2017: 5 potential teams for Matt Wieters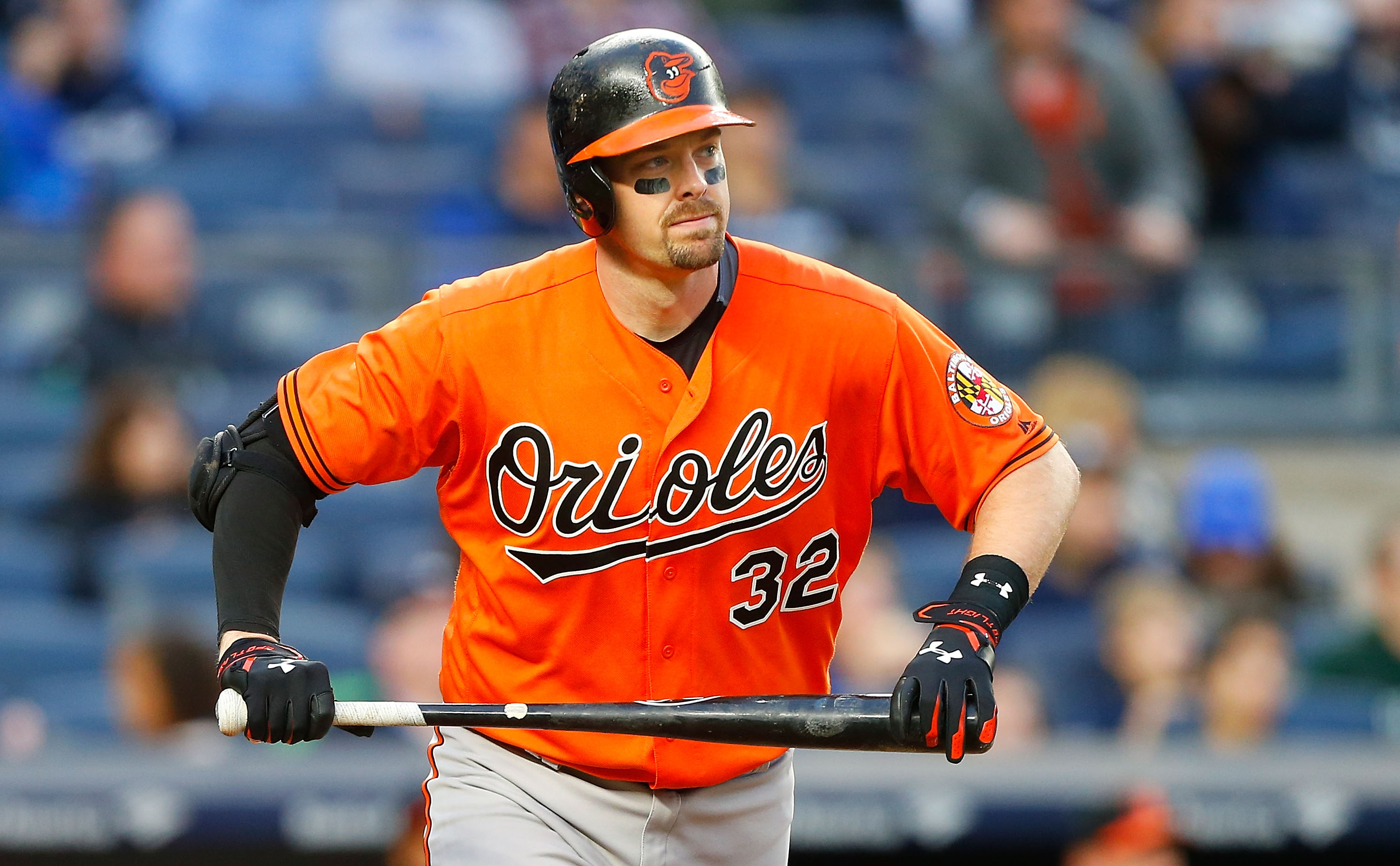 The once highly-touted Matt Wieters is a free agent this offseason, and here are five teams that could sign the veteran catcher.
After being drafted fifth overall in 2007 out of Georgia Tech, Matt Wieters was anointed next in line behind Joe Mauer as a great offensive catcher in the American League. Now 30 years old, Wieters is a four-time All-Star and a two-time Gold Glover with three 20-plus home run seasons on his resume.
But Wieters' offensive output declined a fair amount this past season, with a .243 batting average and a .711 OPS. Based on FanGraphs' measure of Defensive Runs Saved, Wieters has also declined defensively over the last couple seasons. Tommy John surgery in 2014 probably hasn't helped, but it's also no surprising the Baltimore Orioles chose not to extend Wieters a $17.2 million qualifying offer a couple of weeks ago.
Not being tied to draft pick compensation should help widen the number of teams interested in signing Wieters this offseason, and he's arguably this winter's top free agent catcher. Here are five teams that should be in the market for help behind the plate, and thus in the market for Wieters' services.
5. Baltimore Orioles
As of right now, Caleb Joseph would likely be Baltimore's Opening Day catcher next season. Top prospect Chance Sisco may be given a chance to win the starting job ins spring training, and he may reach the big leagues at some point in 2017 no matter what,, but Sisco only has just 18 Triple-A plate appearances under his belt.
If only as a one or two-year stop-gap until Sisco is deemed to be ready, it would not be shocking to see the Orioles circle back to Wieters. His interest in returning to the team is unclear, with the decision not to give him a qualifying offer a possible sticking point, but one more year with the Orioles could put Wieters in better position for a nice contract a year from now.
4. Tampa Bay Rays
Speaking of dismal catching situations, the Rays perhaps have one of the worst in either league. So their reported interest in free agent Jason Castro is not surprising, but with multiple other teams in the mix it's unlikely Tampa Bay can compete financially with a multi-year contract offer.
Marc Topkin of the Tampa Bay Times has reported a suggestion from Castro's agent that he Rays have made and offer and are "right in the thick of things" for his client. Still, if all other things are equal, it's hard to imagine Castro giving serious consideration to Tampa Bay.
The Rays are surely very familiar with Wieters, for better or worse, after playing against him in the American League East for a number of years. His career numbers at Tropicana Field are pretty solid too, with a .319/.363/.435 slash-line, five home runs and 17 RBI (118 OPS+) over 204 plate appearances (51 games), but I'm guessing Tampa Bay's front office is already aware of that.
Depending on how Wieters and his representation views his market value, the Rays will quickly be dismissed or embraced as a potential suitor. But they should be prepared to make a reasonable offer, no matter what.
3. Atlanta Braves
As a South Carolina native and a Georgia Tech alum, the connection between Wieters and the Braves was almost instantly made after the Orioles chose not to extend a qualifying offer. Ken Rosenthal of Fox Sports dismissed Atlanta's potential interest in Wieters as "lukewarm" earlier this month, but they have been aggressive enough early this offseason that any further moves can't be ruled out.
The Braves may be another of the teams with interest in Jason Castro. But, like Tampa Bay, it's unclear how seriously Castro would consider signing with them after a last place finish in 2016.
It's hard to say if any Atlanta-area baseball fans fondly remember Wieters from his days at Georgia Tech, were essentially a decade ago now. But it's possible he would be an extra ticket draw as the Braves move into a new stadium next season, and the hiring of former Orioles' coaches Dave Wallace and Dominic Chiti give Wieters two potential advocates from within the organization. If Wieters really wants to play closer to home, the Braves may be able to name their price.
2. Los Angeles Angels
Mike Trout just won another MVP award, and he's on a trajectory to be an all-time great. But the Angels are quickly wasting Trout's best years. Albert Pujols, Kole Calhoun, C.J. Cron can provide some support offensively, and newly acquired outfielder Cameron Maybin should add something if he's healthy, but the Angels could use some more offense from anyone that plays behind the plate.
The trio of Carlos Perez, Jett Bandy and Geovany Soto combined for 17 home runs and 65 RBI over 555 at-bats last season. By comparison, in a down year, Wieters had 17 home runs and 66 RBI in 423 at-bats.
Angels' manager Mike Scioscia somehow, inexplicably, avoided being fired after this past season. The next best option is now clearly to fortify the current roster, while Pujols in particular is still a useful player, with an eye toward a return to postseason contention in 2017. Wieters, even entering the possible decline phase of his career that can become a steep cliff for catchers, is an upgrade behind the plate the Angels can afford to take on if they want to.
1. Minnesota Twins
Kurt Suzuki did not activate his vesting option for next season with enough plate appearances this past season, and Juan Centeno was outrighted off the 40-man roster on Friday. So the Twins are obviously in the market for a catcher, and they like some other teams on this list they have reported interest in Jason Castro.
Wieters may not quite be what he was in any facet of the game, as he crosses into his 30s. But he is still better than anyone the Twins have had behind the plate over the last few years. It has been Suzuki and little else, to his and the team's detriment more often than not, and Minnesota does not have a major-league ready all-around catcher in their minor league pipeline.
Just how active the Twins' new front office leadership will be this offseason is not yet clear. But Chief Baseball Officer Derek Falvey and general manager Thad Levine have offered hints that nothing is off-limits as they take on a rebuild, and Wieters should be on any list of free agent catchers to be considered.
This article originally appeared on