MLB: Four Ways Baseball Has Changed In The 21st Century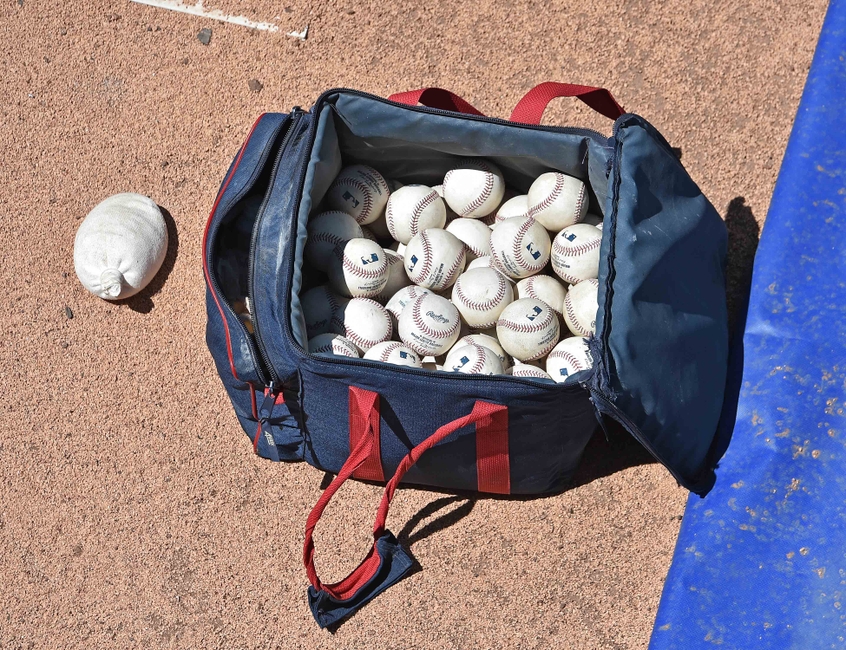 The MLB is changing and evolving even while the rules stay the same. Subconsciously, we "see" these changes as they are taking place while at other times they kind of just sneak up on us…..
Since the days when Abner Doubleday (supposedly) invented baseball on a field in Cooperstown, New York, baseball is still a game played on a diamond with four bases that are ninety feet apart and a pitching rubber that is 60′ 6″ from home plate. A game is still concluded after nine innings of play if one team has scored more runs and there are still three outs before a side can be "retired ".
And yet, the game as we see it played today is very different from the game we saw saw played in even as short a time frame as twenty years ago.
Often, the changes that occur evolve instead of being imposed like the DH that was ruled okay in the American League but not in the NL. These subtle changes, however, can often be as profound as the ones that are imposed on the game. And often, they are occurring right before our eyes and senses, but we don't even realize it.
This is about those kinds of changes. I've chosen not to list them in any particular order and not to make judgments about whether or not they are good for baseball because that would lend itself more to another day and time. So, let's get started
This year, the Mets, Orioles, and Tampa Bay have scored more than half their runs with home runs. And they are typical, as opposed to atypical, when compared to all other MLB teams. Virtually every team wants to put a crooked number on the scoreboard, and obviously the quickest way to do that is with a couple of dingers.
In parallel with home runs are strikeouts as more and more hitters have taken notice that the big bucks are being paid to hitters like Chris Davis, who has already amassed an astonishing 204 strikeouts to go along with his 38 home runs. And the amazing thing is that no one cares about all the strikeouts. They're accepted now as simply a part of the game.
Last night for instance, the Philadelphia Phillies fielded a starting eight not counting the pitcher in which six of the eight batters in their lineup have 100 or more strikeouts this season.
Not everyone is Joe DiMaggio of course, but it's worth pointing out that in the season of his 56 game hitting streak, he struck out only 12 times, and oh yes, over the course of the streak he also managed to hit 15 home runs, or what would be the equivalent of 45 homers in a season. So, go figure.
Also indicative of the move away from small ball is the devaluing of the stolen base. Besides Billy Hamilton of the Reds, who is known for stealing bases any more?
And God forbid, don't ask a hitter to bunt or execute a hit and run!
As a matter of fact, I'd bet 3/4 of them couldn't even tell you what a hit and run is. And there would be no penalty for not knowing,  just a few snickers in the clubhouse later like, "Did he make a mistake? He really wanted me to sacrifice the runner over?"
How do you figure this, and I don't have the stats to back it up but it's gotta be true……..how is it that starting pitchers nowadays throw fewer innings than ever before,  but at the same time they also suffer more arm injuries than ever before? How does that make sense!
While much is being made of the 200 innings Matt Harvey and Jacob deGrom threw last year and their resulting injuries this year, Sandy Koufax didn't even break a sweat reaching that level. In fact, of the 314 games he started, he finished a remarkable 137 of them. And, he once threw 335 innings in a year that he went 26-8. Again, not everyone is Sandy Koufax but he does illustrate the point that today's starting pitchers standards are dramatically decreasing in terms of their expected work load.
To further illustrate, when Jacob deGrom threw his one and only complete game earlier this year, he was quoted after the game saying (paraphrasing), "I didn't know what to do out there. I had never even seen the ninth inning before."
And once again, management is not only supportive of the current trend, they demand it. Pity the poor pitcher who's not throwing 97 in the first inning, or even worse appears not to be emptying the tank in 100 pitches, even if that means he's taking a shower by the fourth inning.
To make up for the lack of innings eaters, managers also don't seem to mind carrying one, or in some cases even two extra pitchers, even though it means watering down their supply of bench position players.
The change we are witnessing is here to stay. You can tell that by the expanding interest of the suits at MLB headquarters who are looking at ways to speed up the game, and they are focusing specifically on the time it takes to accomplish the incessant relief pitching changes.
But then again, what better time than that to run to the bathroom or pop open another cold one?
The Colors Of Baseball Continue To Evolve 
When the MLB, with the cooperation of the United States Department Of State, organized an exchange of "baseball good will" this past spring, that should have been a signal that a new era was upon professional baseball in America. Widely hailed as ground breaking, those few days in Cuba cemented something we all have been seeing, but not necessarily absorbing, with our own eyes.
The numbers tell the story and they are available in detail in this exhaustive study conducted by Sports Business News. But as Bob Dylan once said, "You don't need a weatherman to know which way the wind blows."
Baseball is turning browner, Whites and blacks are decreasing in terms of participation percentage and they have been for quite some time and there are good reasons for it. In short, because of the real estate needed to play baseball, it does not lend itself as a inner city game.
In a interview with NPR.org, Pirates all star Andrew McCutchen explains it this way, "They can sign these kids at a very young age for not a whole lot of money, with the promise of basically taking care of them with food, clothes, shelter and being able to just say, you know, get signed at this academy and have the opportunity to be a big leaguer one day."
Players themselves are also stepping up as you can see in this NBC News video featuring Curtis Granderson delivering Louisville Sluggers to kids in New York.
However, these types of changes don't come about overnight and we can expect the landscape of baseball to continue on its path to brown for the immediate future at least.
.
The Strike Zone: How Low Can You Go?
Defining the strike zone in baseball is kind of like the officials in football deciding where to mark the ball on a fourth and one quarterback sneak. Nine times out of ten, no one is happy with the call.
Last night, I happened to catch some of the Mets and Phillies game on television. A called strike was delivered to a Phillies batter that crossed the plate at his ankles (no exaggeration) and he didn't even flinch. A new strike zone is taking hold in baseball.
Major league pitchers can pretty much throw a pitch anywhere they want and therefore adjustments to the strike zone are easier for them to make.  And it's always rather humorous to listen when they claim in a post game press conference that "The pitch (that almost took his head off) just got away from me a little bit ".
But usually, hitters have their own individual comfort zone and anything outside that zone becomes a pitcher's pitch usually resulting in a out if the batter takes a swing at it.
The problem with pitches below the knees though is that it's difficult not to "golf the ball ". In other words, you can't make a level swing when a pitch comes in at your ankles. But this could be exactly why we don't see hitters complaining about lower strikes. They want to golf the ball because doing that often produces a home run. And as we discussed earlier, home runs produce big pay checks.
Changes in the strike zone are bound by the rules of baseball. The strike zone rule has not been changed. Therefore, it's likely that management is issuing silent orders to umpires to casually make a change. Because again, baseball believes fans come to the ballpark to see home runs.
And for that reason alone, the low strike may be here to stay.
This article originally appeared on