2015 MLB first half awards
The 2015 season has reached the halfway point, but before we look ahead to the second half, trade deadline and playoff races, let's take one final look back at the first half.
The first half was full of great plays and exceptional performances, so let's reward those performances with some (virtual) hardware.
FOX Sports polled its MLB crew for some first-half awards and their picks, as well as their choices for runner-up (listed second) are as follows: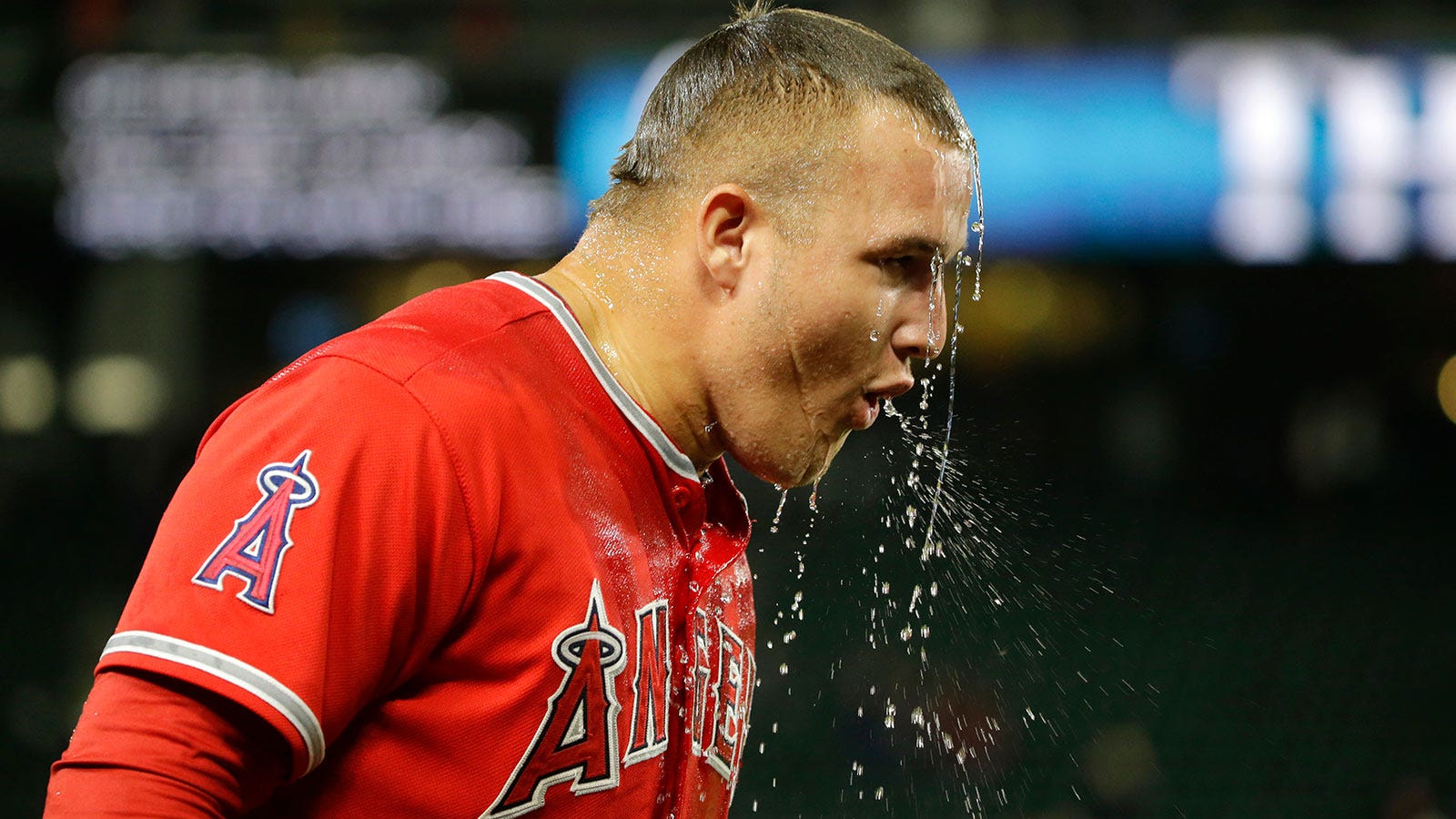 AL MVP: Mike Trout
Mike Trout's career continues to defy logic. The 23-year-old superstar has already been to four All-Star games and won practically every major award there is. Hitting .312 with 26 homers at the All-Star break, Trout is the unanimous first half AL MVP.
Robert Pace: Trout, Josh Donaldson
Danny Farris: Trout, Donaldson
Adrian Garro: Trout, Donaldson
Brian Bencomo: Trout, Donaldson
Lindsey Foltin: Trout, Miguel Cabrera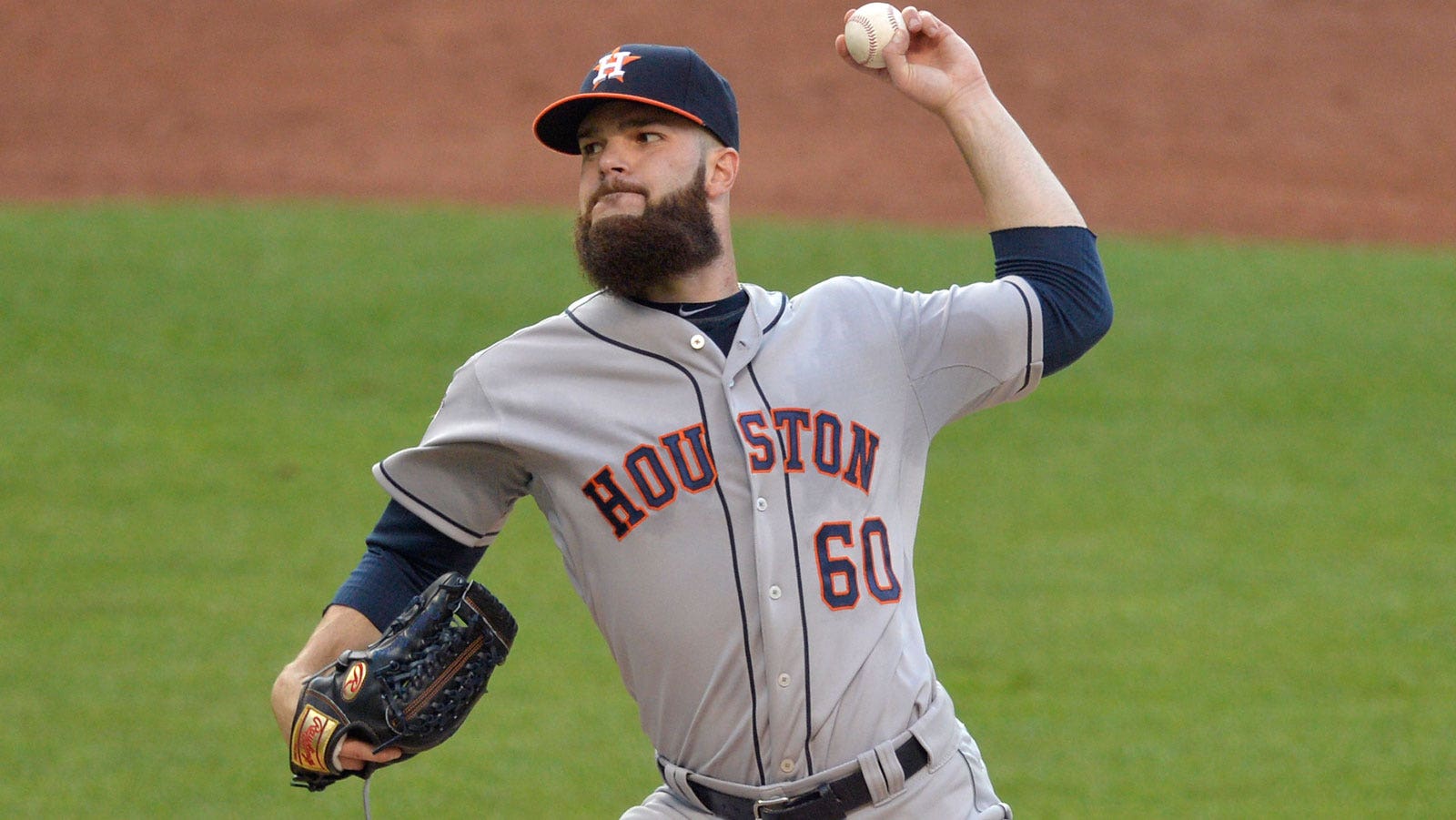 AL Cy Young: Dallas Keuchel
Dallas Keuchel, who started for the American League in the All-Star Game, is off to a tremendous start. The Astros have been a bit of a surprise to the entire baseball world and Keuchel is a big reason why. The left-hander is 11-4 with a 2.23 ERA and a pair of shutouts.
Pace: Chris Sale, Keuchel
Farris: Sale, Chris Archer
Garro: Keuchel, Sonny Gray
Bencomo: Keuchel, Sale
Foltin: Gray, Keuchel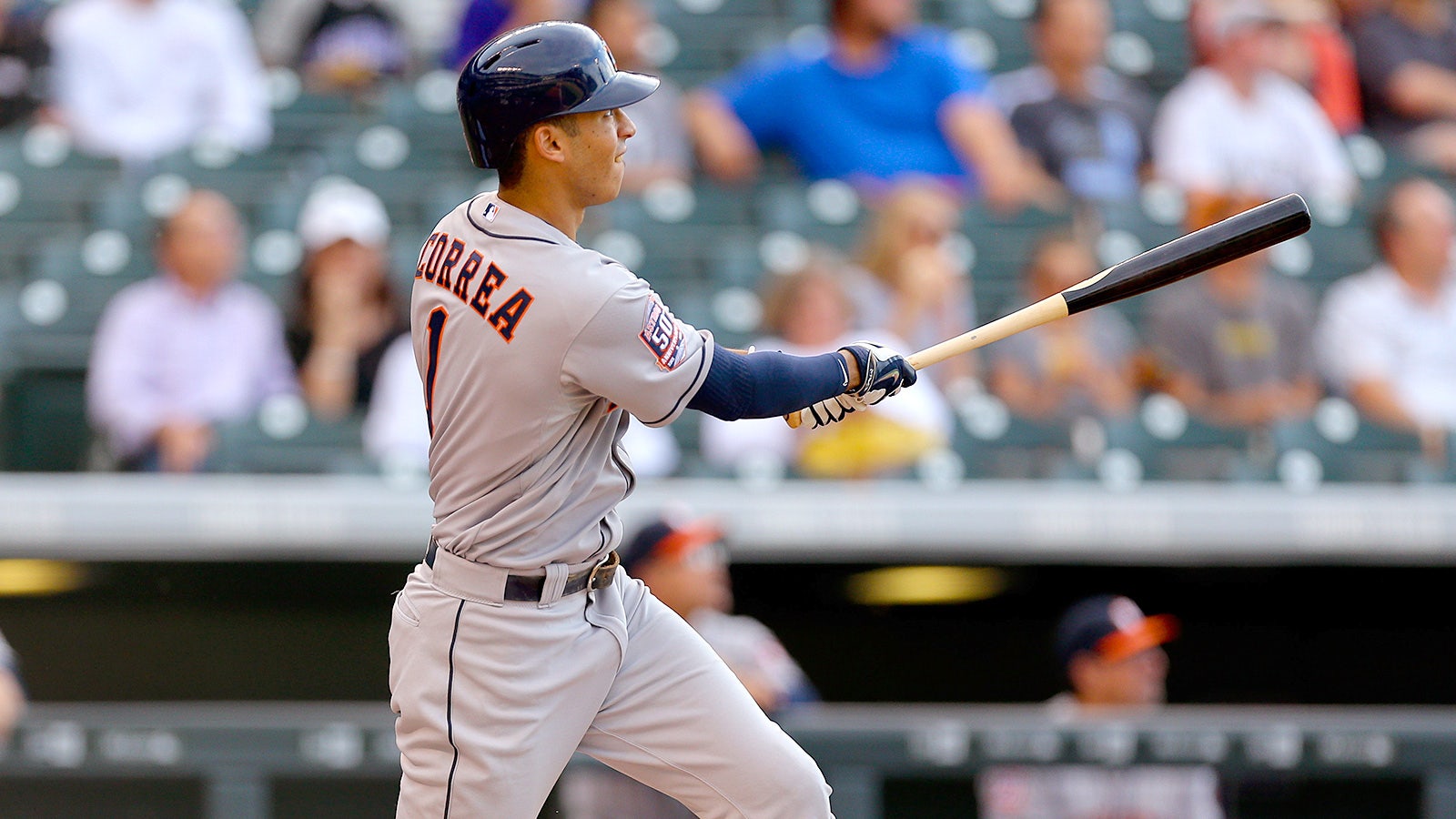 AL Rookie of the Year: Carlos Correa
Carlos Correa is just 20 years old and hasn't been in the Majors for very long, but he's most certainly proved that he belongs. The young Astros shortstop is hitting .276 with seven homers and 19 RBI in just 32 games.
Pace: Devon Travis, Billy Burns
Farris: Correa, Travis
Garro: Correa, Burns
Bencomo: Correa, Burns
Foltin: Correa, Travis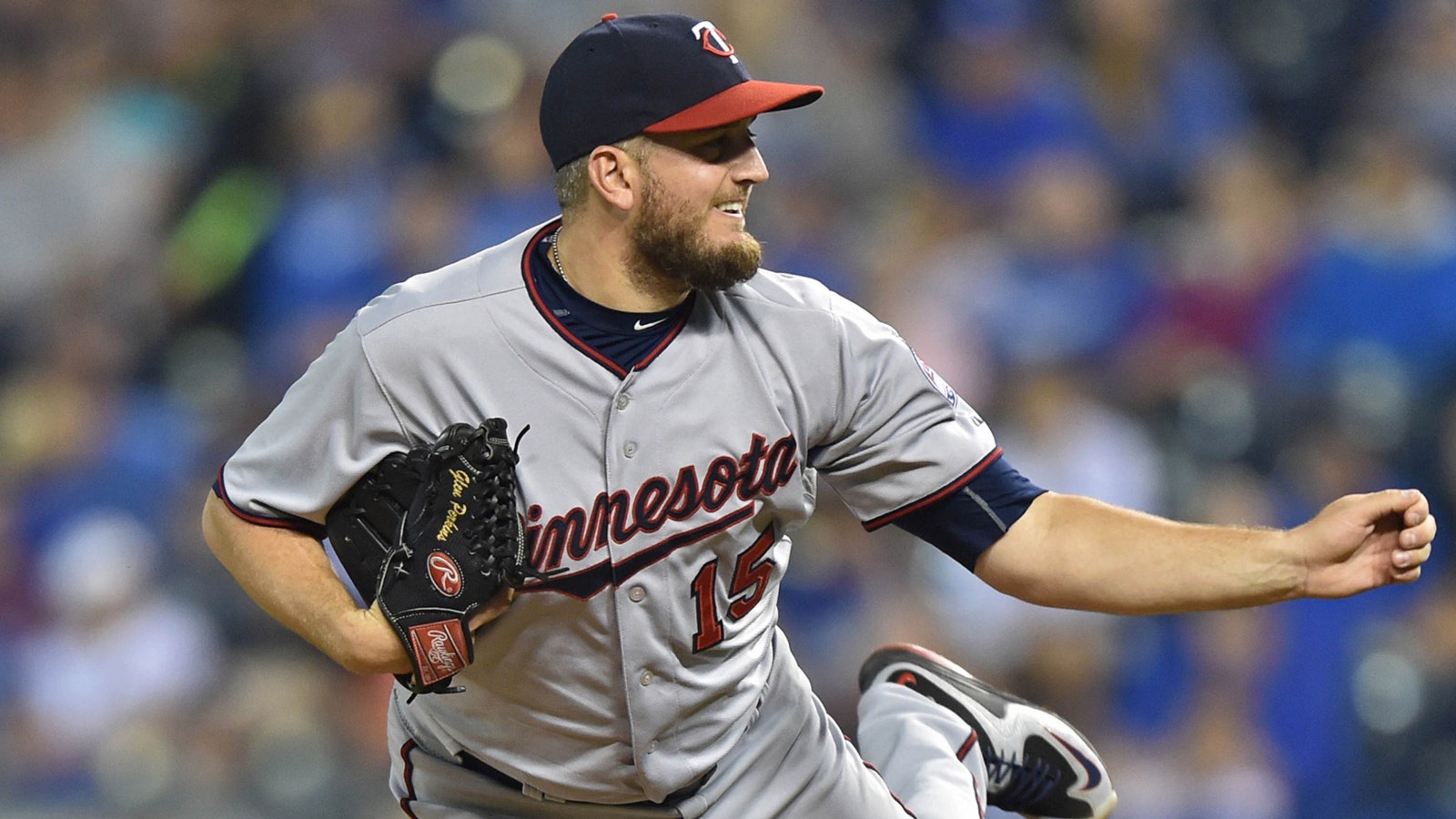 AL Reliever of the Year: Glen Perkins
Glen Perkins is having a tremendous year. The Twins closer has a 1.21 ERA and has already notched 28 saves (his career high is 36). Perkins, 32, has spent his entire 10-year career with the Twins and has been an All-Star each of the past three seasons.
Pace: Perkins, Dellin Betances
Farris: Perkins, Wade Davis
Garro: Betances, Davis
Bencomo: Perkins, Davis
Foltin: Perkins, Huston Street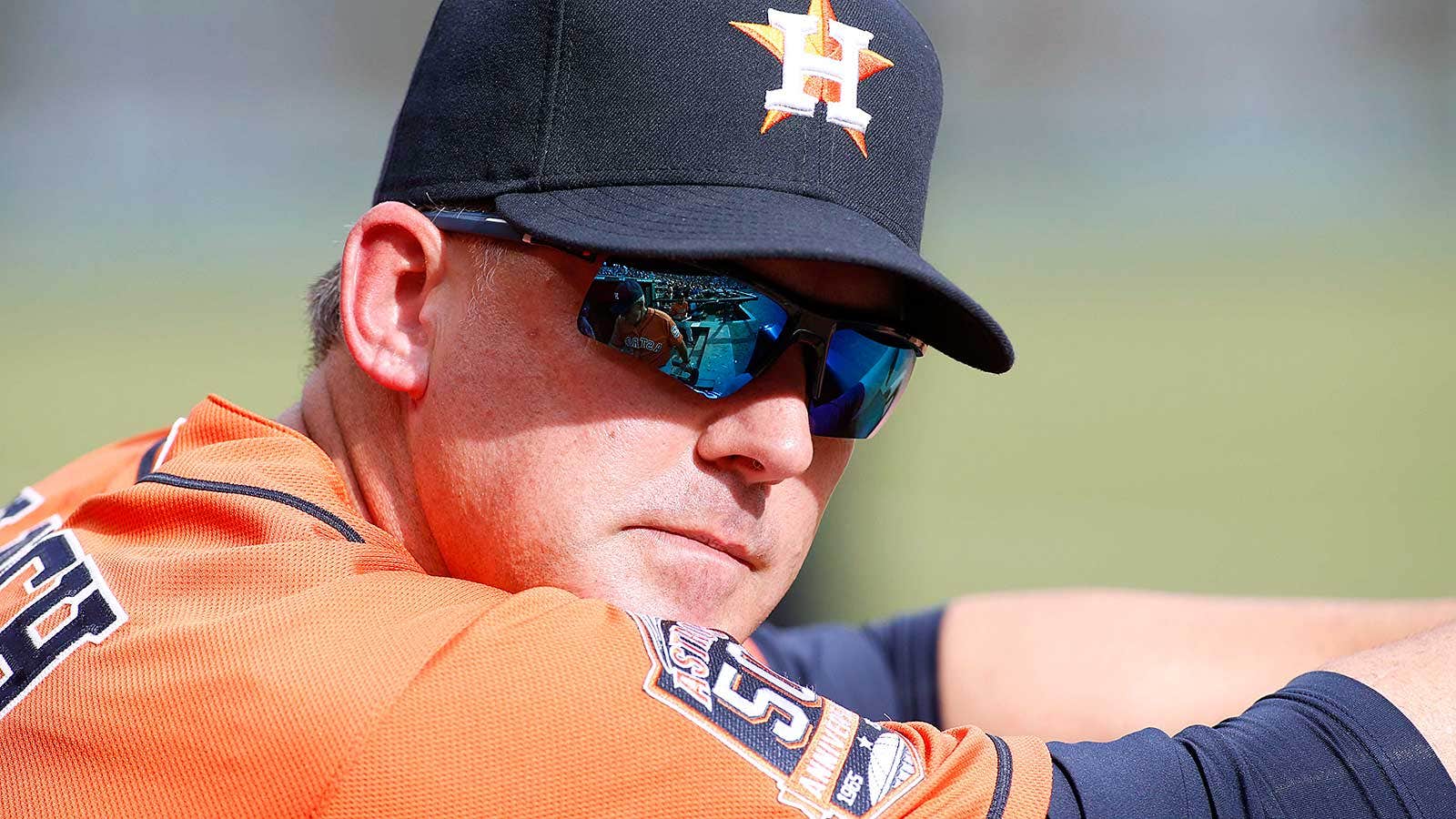 AL Manager of the Year: A.J. Hinch
The Astros have been a great surprise so far this season and A.J. Hinch has played a big role in Houston's resurgence. In his first year at the helm, Hinch has led the Astros to a 49-42 mark at the break, and they are are a half-game back in the AL West. The Astros have a lot of young talent that will be exciting to watch not only in the second half, but in the upcoming years.
Pace: Ned Yost, Paul Molitor
Farris: Hinch, Joe Girardi
Garro: Hinch, Molitor
Bencomo: Hinch, Molitor
Foltin: Hinch, Kevin Cash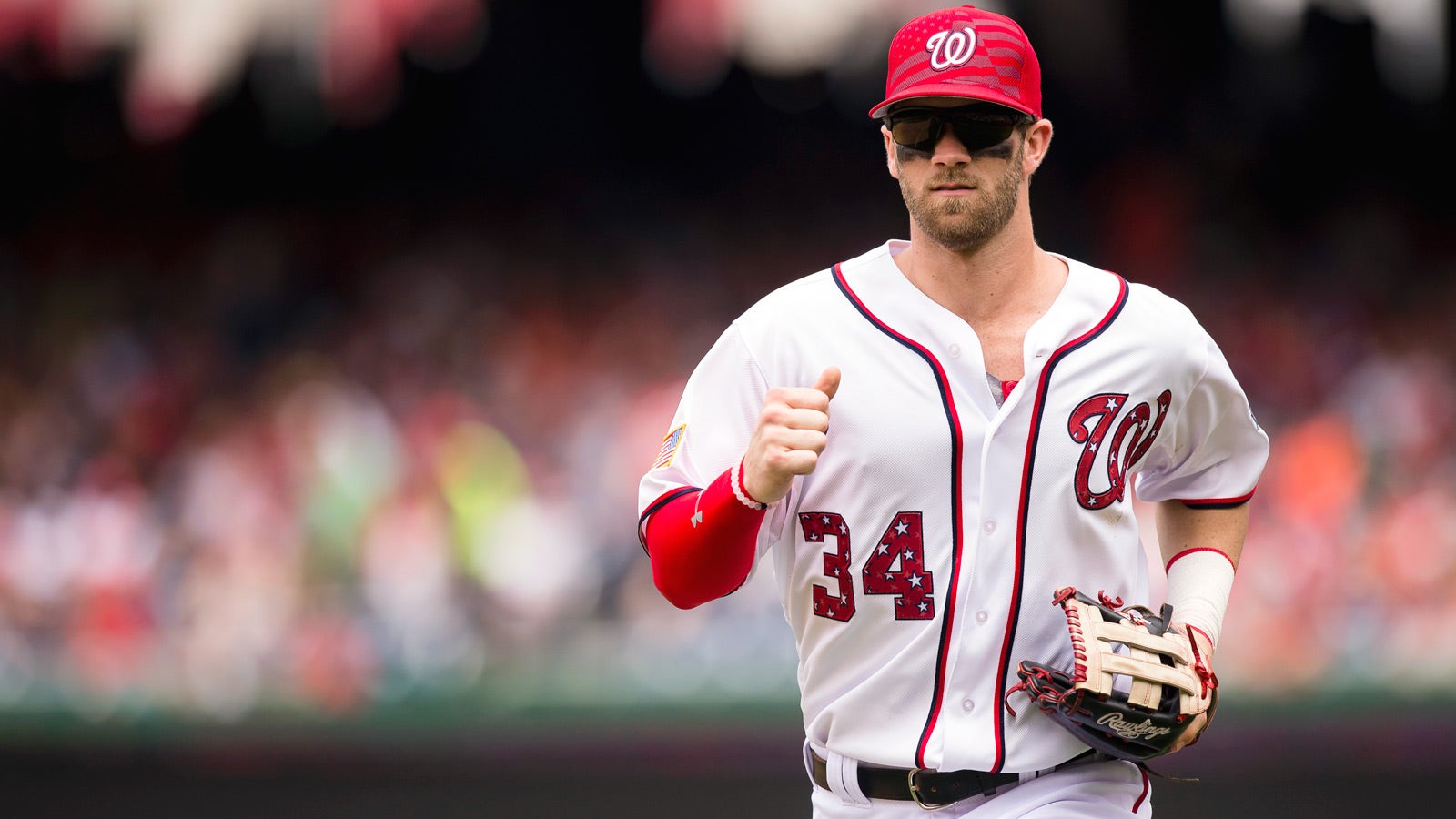 NL MVP: Bryce Harper
The 2015 season is shaping up to be Bryce Harper's breakout year. The Nationals' 22-year-old superstar has loads of talent, but injuries have hampered him in the past. So far this year he's hitting .339 and has already posted career-highs in homers (26) and RBI (61).
Pace: Paul Goldschmidt, Harper
Farris: Harper, Goldschmidt
Garro: Harper, Goldschmidt
Bencomo: Goldschmidt, Harper
Foltin: Harper, Goldschmidt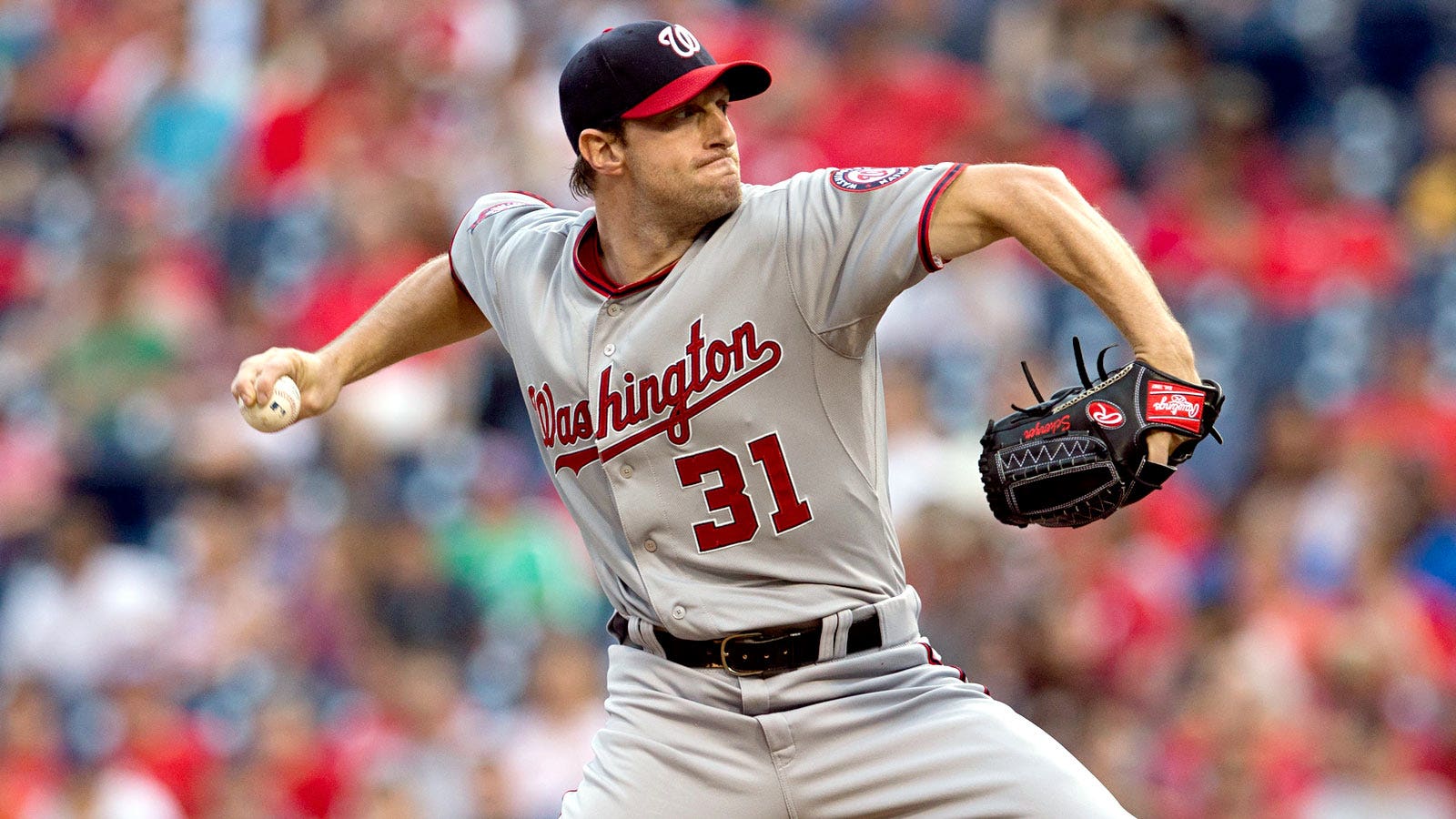 NL Cy Young: Max Scherzer
Throw a no-hitter and you get rewarded. The Nationals ace threw a no-hitter against the Pirates on June 20 in what was the highlight of a brilliant first half. Scherzer is 10-7 with a 2.11 ERA and has thrown seven or more innings in 14 of his 18 starts.
Pace: Scherzer, Zack Greinke
Farris: Scherzer, Gerrit Cole
Garro: Scherzer, Greinke
Bencomo: Greinke, Scherzer
Foltin: Scherzer, Greinke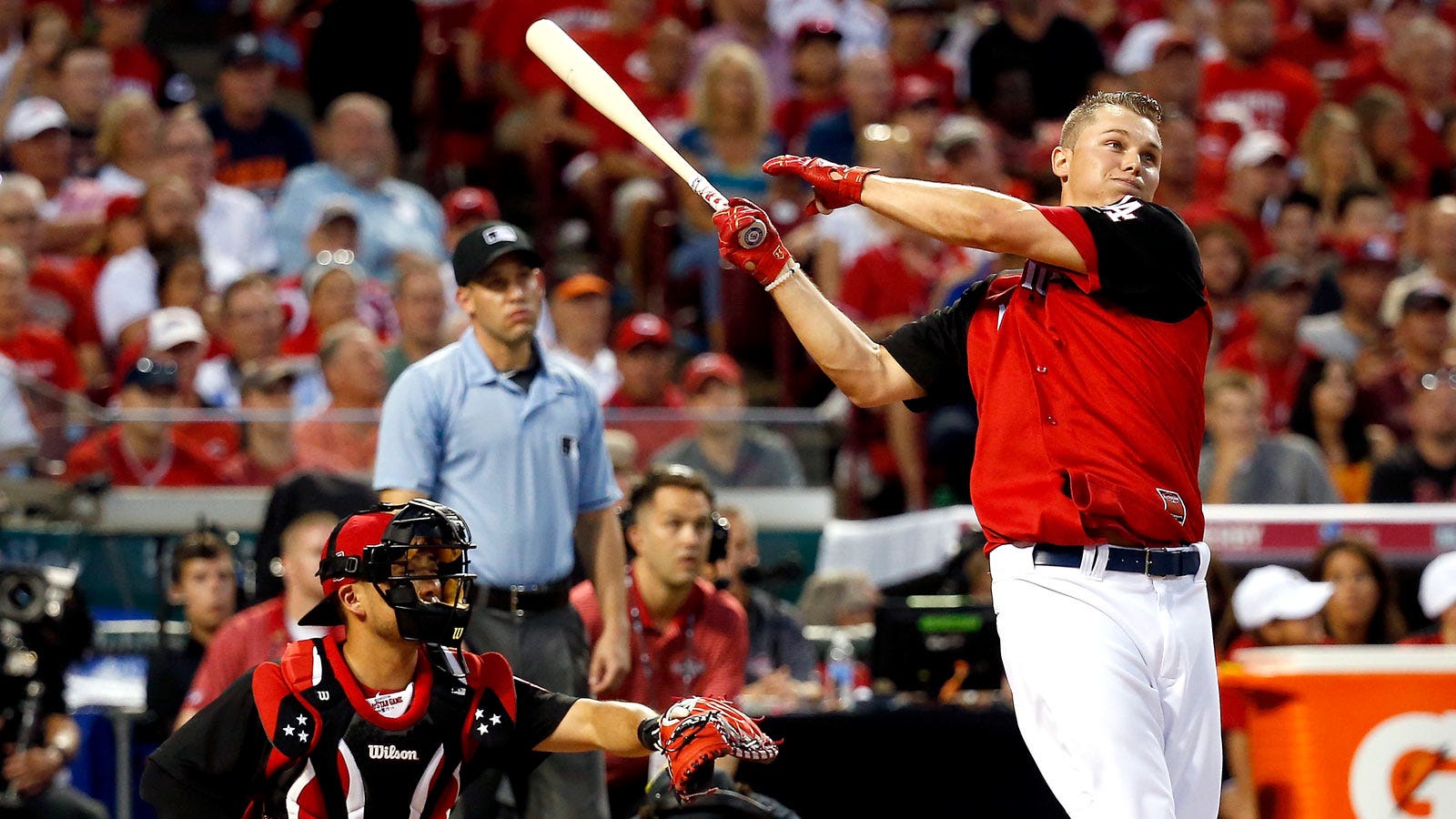 NL Rookie of the Year: Joc Pederson
Everyone knows about Joc Pederson after his monstrous performance in the Home Run Derby, but those in Los Angeles knew about him long before that. The highly touted Dodgers outfielder fell into a bit of a slump before the break, but his 20 homers and 40 RBI can't be ignored.
Pace: Kris Bryant, Chris Heston
Farris: Pederson, Bryant
Garro: Pederson, Bryant
Bencomo: Pederson, Bryant
Foltin: Pederson, Bryant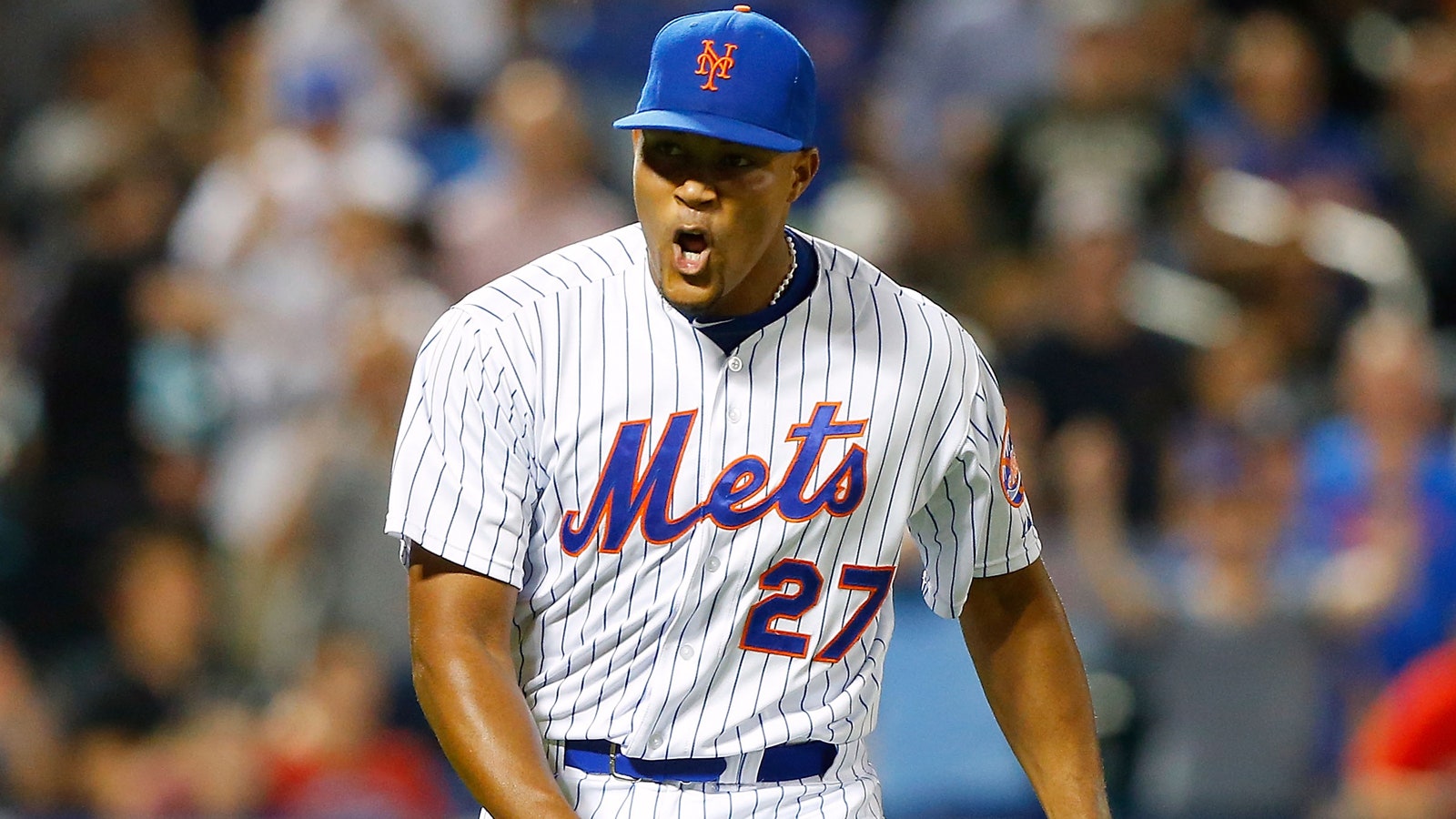 NL Reliever of the Year: Jeurys Familia
Jeurys Familia may not have won the NL Final Vote or earned a spot on the All-Star team, but his breakout first half was not forgotten among those at FOX Sports. After posting career bests in saves (5) and ERA (2.21) in 2014, Familia has shattered those numbers in just the first half of 2015. The Mets reliver has a 1.25 ERA and 27 saves at the break.
Pace: Familia, Aroldis Chapman
Farris: Mark Melancon, Familia
Garro: Familia, Chapman
Bencomo: Trevor Rosenthal, Familia
Foltin: Melancon, Familia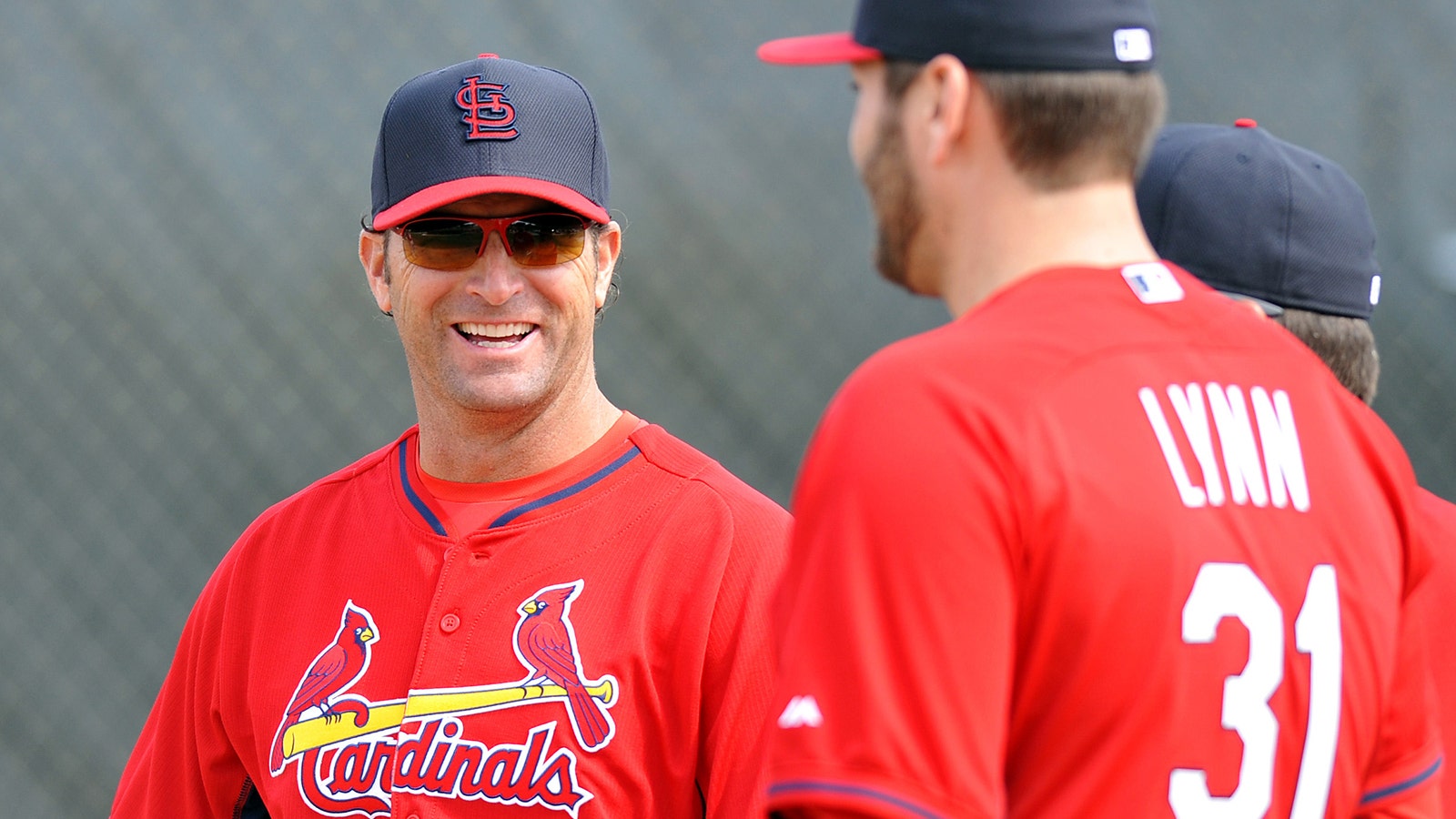 NL Manager of the Year: Mike Matheny
Once again Mike Matheny has done a masterful job of managing the Cardinals. St. Louis is without power-hitting first baseman Matt Adams and ace of the pitching staff Adam Wainwright; however, that hasn't slowed down Matheny's bunch, who lead the NL Central with a 56-33 record.
Pace: Mike Matheny, Joe Maddon
Farris: Maddon, Chip Hale
Garro: Maddon, Clint Hurdle
Bencomo: Matheny, Hale
Foltin: Matheny, Maddon