Friend of No. 1 MLB Draft pick has to get tattoo on his butt after losing bet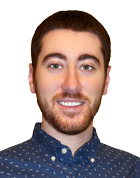 The Philadelphia Phillies landed California prep outfielder Mickey Moniak with the first overall pick in the 2016 MLB Draft on Thursday night. It was a huge moment for both the franchise and Moniak and his family, but it also meant one of his friends has to get a tattoo — one he wouldn't choose to get.
In an interview with MLB Network after being taken No. 1, Moniak revealed that he and his childhood friend, Ethan Abrams, made a bet years ago. If Moniak went in the top 10, Abrams had to get a tattoo of Moniak's name on his rear end. To balance the wager, If Abrams goes in the first 20 rounds, Moniak has to get a tattoo, himself.
There was a lot on the line for @MickeyMoniak's friend when he went No. 1 overall: https://t.co/PaR7TbGpJ0 pic.twitter.com/BVDV19Cggu

— Cut4 (@Cut4) June 10, 2016
"Yeah, that is true. That is very true," Moniak said laughing. "I'm holding him to that, too."
Moniak hit .476 with seven home runs and 12 triples this season at La Costa Canyon High School, which had scouts salivating at his potential. Additionally, he has the defensive ability to be a perennial Gold Glover in center field.