MLB and Fox Pair Up for "Pitch"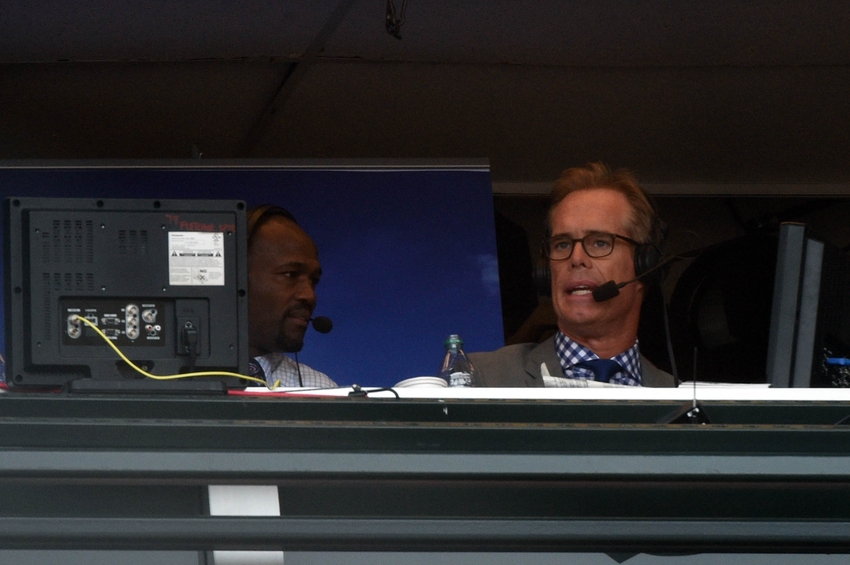 MLB and Fox television partnered on Fox's new Thursday drama titled "Pitch". While the ratings were not great for this week's debut, is this something baseball fans should be putting on their DVR?
I'll freely admit that I'm a baseball consumer. I read tons of baseball books. I own nearly every baseball movie ever made, even the terribly badly acted ones and the cheesy ones. I watch MLB.tv and MiLB.tv all season and offseason to enjoy the game. So, when I was informed there was a new television show coming out on network television (Fox), and that Major League Baseball was in partnership on the series, to say I was intrigued is putting it lightly. Thursday was the premier of "Pitch", and let's take a look at what baseball fans can expect out of MLB and Fox here.
Story Line
The basic premise is pretty simple. A woman is called up to the major leagues to make her major league debut as a pitcher with the San Diego Padres. There are the obvious clubhouse issues that would come along with being the first woman to play in the MLB, but the show also addressed her relationship with her father and her teammates' issues with being put into the spotlight due to her.
Cast
Kylie Bunbury plays Ginny Baker, who is breaking the gender barrier in the MLB. She will have to work with (and sometimes through) the San Diego Padres' star player and catcher, Mike Lawson, played by Mark-Paul Gosselaar (Zack Morris of Saved By The Bell fame). Baker has a rough first outing and needs to gain the support of her team for a second opportunity after that. A number are against her pretty strong, but she does have a friend in former minor league teammate Blip Sanders (Mo McRae) and spends time talking with him and a night talking with his wife as well.
Fox dipped into the well for some seasoned TV actors with Ali Larter, Dan Lauria, and Bob Balaban. The tie in with Fox and MLB works well with Joe Buck and John Smoltz being the broadcasters in game for Baker's game.
Overall First Impressions
The tie in with MLB allowed the realistic look of "Pitch" as the filming was done at PetCo field. Bunbury won't have anyone assuming she's a pitcher due to her throwing motion, but that's part of the story line is that she knows she's not able to work up to the same velocity as the guys, so she uses her pitch mix, including her "secret weapon". However, going into the true home clubhouse at Petco is a pleasant surprise to get the real environment that the team would be in.
The story has some cliche from your typical baseball movies and shows built in, but I also loved that they made fun of those clichés by over-doing them (for instance, when the catcher goes to give a "pep talk" to the pitcher on the mound, he prefaces with a line to the effect of, "I'm supposed to say something inspirational here, right?" There's the present conflict with father, typically associated with father/son, but in this series it's father/daughter.
Working in the active sports talking heads and then the announcers for the game gives a fun feel, but at only one episode in, the interactions between characters is a bit tough to gauge right now. I do like the characters of the owner played by Balaban and Baker's agent, played by Larter. I'm very excited to see the next episode based on previews. However, I know that I'm not a professional reviewer, and based on the low numbers that "Pitch" and Fox had Thursday, I'll guess I may have a biased view, so I'll link to the New York Times review on the series.
I thought I'd close out with the official trailer for the series along with a video from series star Kylie Bunbury talking about how she feels the show could have an impact:
More from Call to the Pen
This article originally appeared on