Bryce Harper explains the origin of 'Make Baseball Fun Again'
It's the MLB All-Star break, and one story that continues to resonate across the sport of baseball is the play of both the Washington Nationals and their star Bryce Harper. The Nats entered the break with a six-game lead in the NL East and the second-best record in the NL, and Harper has continued to rip the cover off the ball with 19 home runs and 52 RBI heading into the Midsummer Classic.
In addition to his strong play on the field, Harper continues to be one of the most outspoken players in not just all of baseball but all of sports. Most notably, he's stolen headlines all season long with his 'Make Baseball Fun Again' campaign, which is his way of poking fun at some of the archaic, unwritten rules of baseball as he attempts to reach the next generation of fans.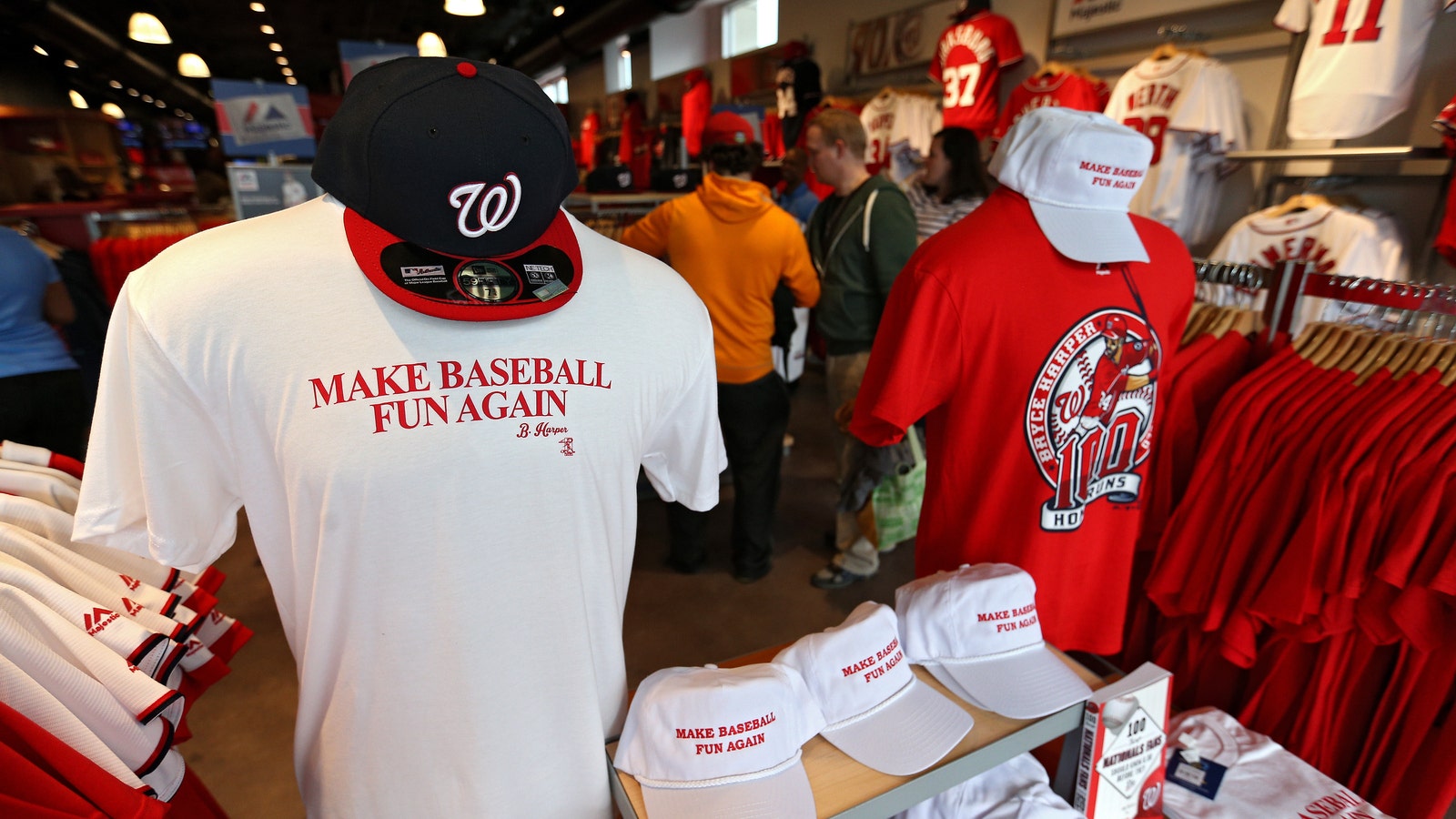 On Monday morning, Harper explained the idea's origins to Colin Cowherd on FS1:
To those who follow baseball, Harper's words aren't all that surprising; he's made similar comments about kids being drawn to other sports in the past, and also specifically referenced Newton and Curry — whom he works with through Under Armour — as well.
At the same time, it is still refreshing to see a young star taking such an interest in the overall growth of the game. Fans always talk about wanting athletes to "give back to the sport" they play, and there's no doubt Harper is doing that here. And apparently it's working, as Harper currently has one of the top 10 selling jerseys in all of baseball.