MLB: 2016-2017 Offseason Preview, Key Dates, Hot Takes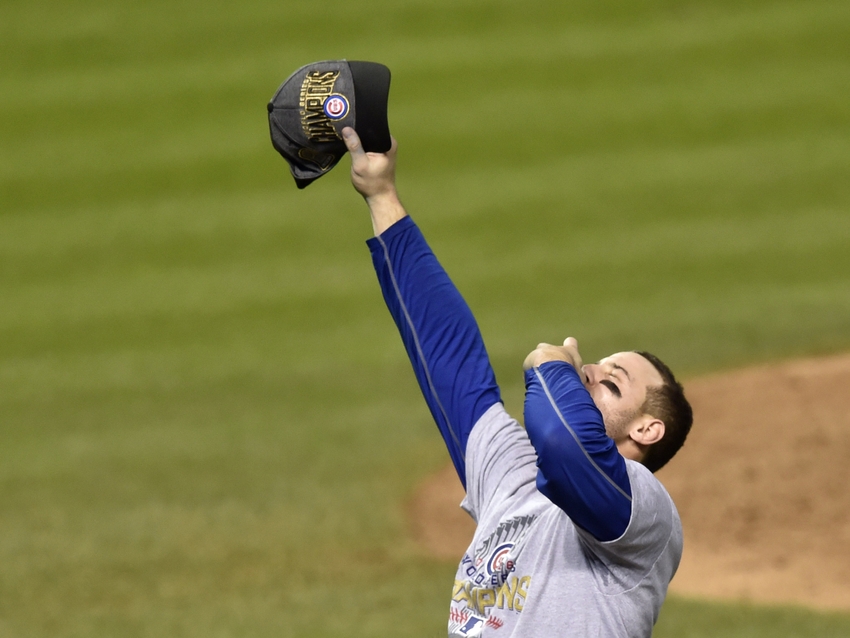 Last night the Chicago Cubs won the 2016 World Series in an instant classic Game Seven over the Cleveland Indians, one that will leave us craving baseball for the entire winter. So here's a look at the upcoming MLB offseason.
For diehard MLB fans, there are two seasons in life, baseball season and hot stove season. With free agency just a few days away, we're onto the stage of baseball where each team will work to shape its future and ultimately try to earn a date in the Fall Classic next year.
Let's take a look at the important MLB 2016-2017 offseason dates to remember before we delve into some things to watch for around the league and some of my hot takes on the potential happenings this winter.
November 3: All eligible players officially become free agents as of 9 AM ET.
November 5: All contract option (Club/Player Options) decisions are due.
November 7: Last day for a club to extend a qualifying offer to an eligible free agent. The current qualifying offer stands at $17.2 million dollars, which is equivalent to the average of the top 125 salaries across the league. Only players who spent the entire 2016 season with their respective club are eligible.
November 7-10: 2016 general managers' meetings take place in Scottsdale, Arizona.
November 8: Free agency signing period begins across the league.
November 14: Last day for free agents to accept their team's qualifying offer. If a player turns down the qualifying offer and signs with another team during free agency, the player's former team is eligible to receive draft pick compensation from the new club.
November 18: Deadline for teams to add eligible prospects to their 40-man roster to protect them from being selected in the Rule 5 Draft.
December 5-8: Annual baseball Winter Meetings take place at the Gaylord National Resort & Convention Center outside Washington, D.C. This is where front office execs get together and wheel and deal after getting a month-long look at where the free agent dominoes fall.
December 8: Rule 5 Draft takes place.
February: Arbitration hearings take place throughout the month of February.
February: Pitchers and catchers report to Spring Training around the third week of February, with the position players reporting about a week later.
March: Spring Training / World Baseball Classic (3/7 – 3/22).
April 2: MLB Opening Day 2017
Mark those dates down in your calendar and let's move on to some things to watch around the league and some of my hot takes for this offseason.
The Cubs will retain nearly all of their World Series winning roster this winter. The Cubs have the bulk of their core under contract control for the foreseeable future thanks to Theo Epstein and company building the team virtually from the ground up. Dexter Fowler will receive a qualifying offer, but will likely want a long-term deal from the club to stay in town. If Fowler is in the Cubs' plans, they definitely have the money. Aroldis Chapman is an unrestricted free agent and quite possibly in line to earn a sizable deal elsewhere. Outside of Fowler and Chapman, David Ross is retiring and Travis Wood is free agent eligible. The Cubs are in as good of shape as anyone in 2017.
The Yankees are a few moves from being back in contention. The Yankees may have watched former teammates Andrew Miller and Aroldis Chapman battle it out in the World Series, but it was well worth it for the Bronx Bombers. The Yankees replenished their farm system, with some players nearing the major league ready level in their development. Gary Sanchez was a monster down the stretch for the Yankees in 2016, leading the youth movement in New York. Look for the Yankees to make a few notable moves in free agency this winter.
The Blue Jays' championship window is about to slam shut. The Blue Jays made some blockbuster deadline deals during the 2015 season, acquiring Troy Tulowitzki and David Price and making a run to the American League Championship Series in both 2015 and 2016. The Jays dropped both ALCS appearances to the Royals and the Indians, lost David Price last winter in free agency, and will likely see sluggers Jose Bautista and Edwin Encarnacion sign elsewhere this winter. It was a slice, Toronto, but it looks like you're heading back to baseball irrelevancy for the near future.
More from Call to the Pen
The Diamondbacks need to put on a fire-sale of '97 Marlins proportions this offseason. The Diamondbacks are a mess, to say the least. They spent BIG money last winter, only to lose 93 games in 2016. Oh yeah, and they traded away last year's number-one overall draft pick Dansby Swanson for Shelby Miller, who was sent down to Triple-A. After a front office overall and the dismissal of skipper Chip Hale, the D-Backs need to sell off whatever they can and start rebuilding in the desert.
Atlanta Braves fans have a lot to be excited about this winter. The Braves have methodically rebuilt their team much like the Chicago Cubs, and have a talented core that fans can start to get excited about. They seemingly synced the culmination of the rebuild with the opening of their brand new ballpark in 2017, and retained interim manager Brian Snitker who led the Braves to a respectable second-half finish in 2016. A top three minor league system, a new skipper and a brand new stadium has the Braves looking poised for a return to their 1990s glory days.
The 2016-2017 free agent class is very, very thin across the board. Teams will do two things this winter, overpay for second-tier level players and/or rely heavily on the trade market and save money for the 2018-2019 free agent class. Manny Machado, Bryce Harper, Clayton Kershaw (opt-out), David Price (opt-out) and Matt Harvey are just a few superstars who could be eligible for free agency in two years. Money is going to be thrown around like it's going out of style, and as a result you may see teams play it conservatively during the current free agency period.
The offseason can be either an early Christmas to some fanbases, or more like a precursor to another long season for others. Overall, this offseason will likely be the calm before the storm in 2018, so look for the biggest impact moves to come via trades rather than free agency.
This article originally appeared on