Minnesota Twins to Interview Alex Anthopoulos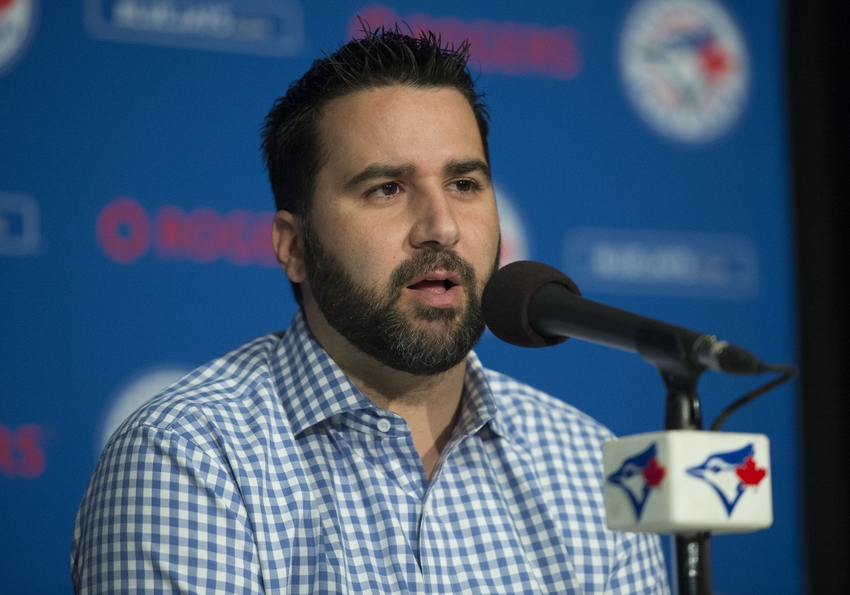 There is no question that the Minnesota Twins need to change the direction of their franchise. Alex Anthopoulos, who is set to be interviewed for the newly created President of Baseball Operations position, would be a great first step.
At this time last season, the Minnesota Twins appeared to be on the upswing. They had a surprising run in the first half, and finished the year with 83 wins. With the young players coming up, the Twins appeared to have a bright future ahead of them.
This season, they have been hit hard by the regression train. Byung Ho Park and Byron Buxton disappointed enough so that they were sent to the Minors. Ervin Santana is the only pitcher to have started for the Twins with an ERA below 4.00. Jose Berrios, the Twins top prospect, has been battered in his time in the Majors, posting a 9.21 ERA and a 1.976 WHiP in 42 innings. There is a lot of work to be done in Minnesota.
More from Call to the Pen
With that being the case, it would make sense for the Minnesota Twins to look outside their organization to right the ship. One of those candidates that could help change the direction of the franchise is former Blue Jays General Manager Alex Anthropoulos, who is going to be interviewed for the Twins new President of Baseball Operations position.
Alex Anthopoulos is a confirmed candidate for #Twins president of baseball operations position, sources say. @MLB@MLBNetwork

— Jon Morosi (@jonmorosi) September 6, 2016
It is a move that would make perfect sense in Minnesota. Anthopoulos was not afraid to make the big trade or signing, as evidenced by his acquisitions of Troy Tulowitski and David Price last year. His background in scouting could only help improve the Twins farm system, which has not produced that impact pitcher in years.
If nothing else, Anthopoulos would be beneficial in getting their pitching philosophy to change. One of the hallmarks of the Twins pitching staff has been to pitch to contact while having solid control and low strikeout rates. While this may have worked during the time of Brad Radke, that type of pitcher has been getting hammered in Minnesota. It is time for a change.
Alex Anthopoulos may not solve all of the Minnesota Twins issues, but he would be a step in the right direction. Considering the state of the franchise currently, each step can only help.
This article originally appeared on