Twins honor Prince by turning Target Field into Purple (Paisley) Park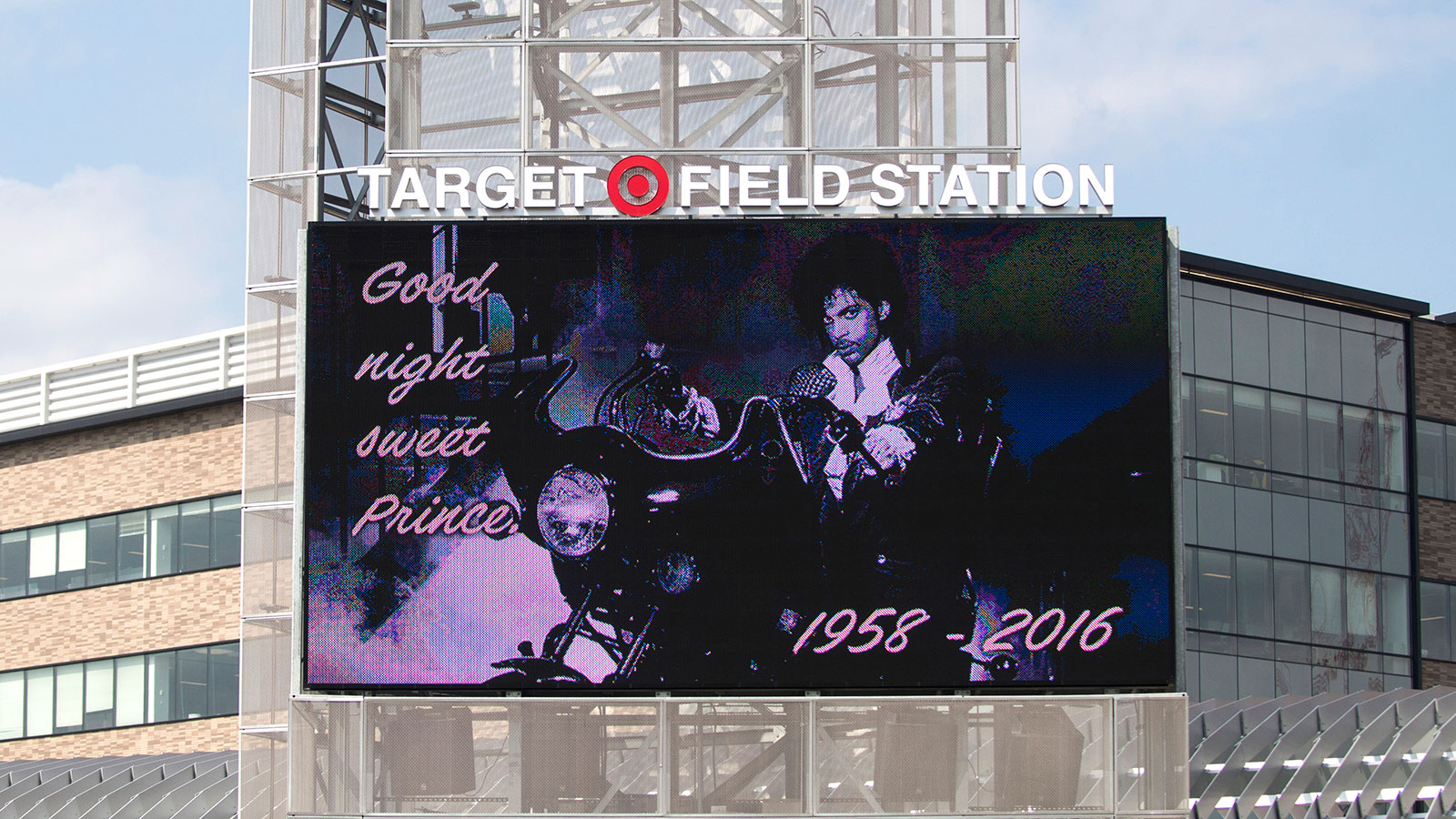 The sports world joined the rest of the world in mourning the death of Prince on Thursday, but nowhere was the loss felt more closely than Minnesota.
The Twins saluted Minnesota's native son by turning Target Field into a Purple (Paisley) Park.
Fitting that it's raining in Minneapolis today. pic.twitter.com/s5KFurDhHi

— Minnesota Twins (@Twins) April 21, 2016
Minnesota Twins pay tribute to Prince on Target Field video board. "Good night sweet Prince" https://t.co/xM2hoH6GLZ pic.twitter.com/ExudGgmnLY

— ABC News (@ABC) April 21, 2016
The top of this tower at Target Field usually reads the time. Now lit in purple, it simply reads "1999." pic.twitter.com/8omWO7YNYl

— Tyler Mason (@tylermason21) April 21, 2016
The Twins were on the road in Milwaukee (where they won one for The Purple One), but the stadium wasn't empty. A class of second graders was touring it, and the poor tour guide had to try to explain who Prince was.
Who's that guy in purple? Guide valiantly tried to talk Prince.Cringing parents now playing Purple Rain on way home! pic.twitter.com/hNWas8qiL3

— Glen Stubbe (@gspphoto) April 21, 2016
He should've taught them the words to "Little Red Corvette", per clubhouse tradition.
This is a #MNTwins clubhouse ritual. Veterans make sure rookies know the words to "Little Red Corvette."https://t.co/EwHJzxf6j5

— Minnesota Twins (@Twins) April 21, 2016