Minnesota Twins Reportedly Sign Jason Castro to Three Year Deal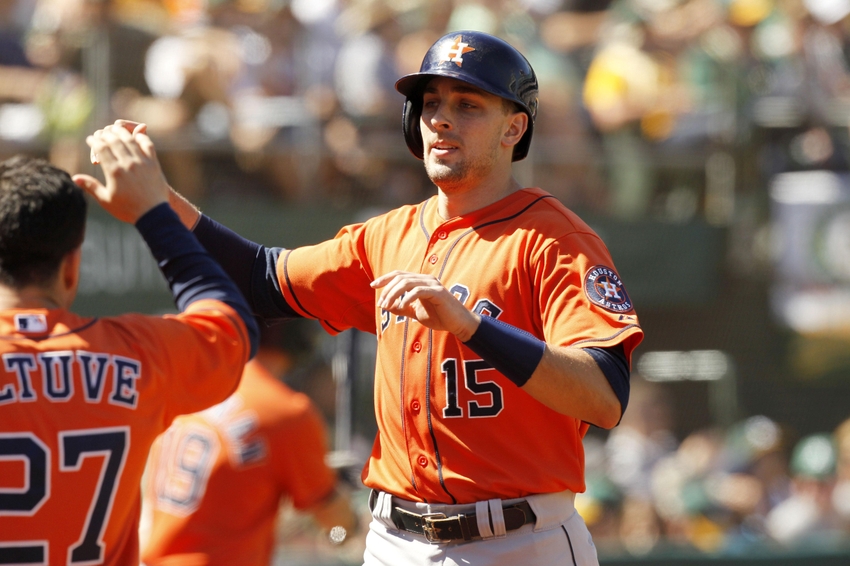 The first catcher available in free agency has come off the board, with the Minnesota Twins reportedly signing Jason Castro to a three year, $24.5 Million contract.
The Minnesota Twins have filled their vacancy at catcher for the upcoming season. According to Ken Rosenthal of Fox Sports, the Twins have signed Jason Castro to a three-year, $24 million deal. Jeff Passan of Yahoo Sports later said that the deal was worth exactly $24.5 million.
Source: Castro deal with #Twins will be for three years, more than $24M.

— Ken Rosenthal (@Ken_Rosenthal) November 22, 2016
Source: Jason Castro and Twins agree to a three-year, $24.5M deal.

— Jeff Passan (@JeffPassan) November 22, 2016
Castro, 29, had a mediocre season with the Houston Astros last season. The 10th round pick in the 2008 draft hit .210/.307/.377 in 376 plate appearances in 2016. He also added 11 home runs and 32 RBI's. The .210 batting average came from all of the swing and misses last season. He struck out 32.7% of the time last season. On the bright side, Castro did have his career-high walk-rate last season, walking 12% of the time. This helped his on-base percentage almost top his batting average by almost a 100 points.
More from Call to the Pen
Another cause of Castro's struggles last season, were his difficulties with lefties. Castro hit .149/.237/.241 against lefties, while he hit .231/.331/.426 against righties. He proved that he could get on base on both sides of the plates and that is why the Astros did not use him in a platoon situation last year. It appears that Castro will not be in that situation with the Twins either.
Castro had his best year of his career in 2013. He hit .276/.350/.485 with 18 home runs and 56 RBI's. He has not seen production like that since the 2013 season. He also racked up 491 plate appearances that season, which was the second most of his career. His OPS+ that season was 130, he had never reached an OPS+ above 100 other than that season. The Twins hope that they get more of the 2013 Castro, over the struggling 2016 Castro.
The 29-year-old left-handed hitting catcher benefitted a ton from the free-agent market this winter. The only better option for teams was Wilson Ramos, but he is currently recovering from a torn ACL, suffered at the end of last season. That ACL tear dropped his value tremendously. Castro is a better option than Matt Wieters, Nick Hundley, and Kurt Suzuki. Suzuki was the everyday catcher for the Twins last season. Castro, while he is an above average catcher, benefited tremendously from the historically weak catcher free-agent class this winter.
The Minnesota Twins finished last season at 59-103, which had them in last place in the AL Central. This all came after the Twins came just short of making the playoffs in 2015. The Twins have already started their road to return to the playoffs after a very disappointing 2016. The signing of Castro is a sign that the Twins are getting ready to compete again in 2017.
This article originally appeared on