Minnesota Twins History: Injunction Orders Team to Play 2002 Season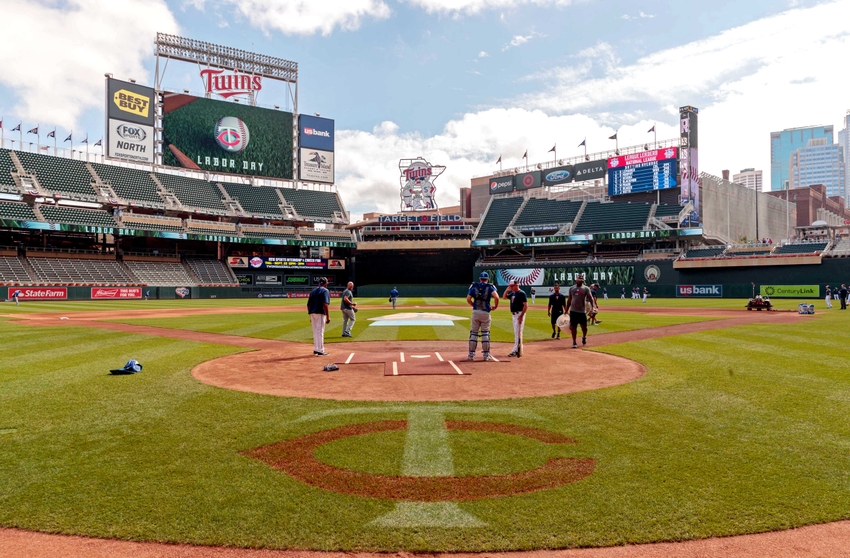 There was a time when the Minnesota Twins appeared to be on the verge of extinction, one of two teams threatened with contraction. A temporary injunction, issued on this day in 2001, may have saved the franchise.
It is was a difficult time for the Minnesota Twins in the early part of the 21st century. Just a decade after winning the World Series, the Twins had fallen on hard times. Mediocre performances, a lack of payroll, and dwindling attendance had conspired to make the team virtually irrelevant in the game, as they were seemingly far from contention.
With Major League Baseball discussing the idea of contracting two franchises, there needed to be a team to pair with the league owned Montreal Expos. Given the direction that the Twins were heading in, and the penny pinching ways of Carl Pohlad, it would make sense that he would want a large profit to essentially shut the team down.
However, on this day, a Minnesota judge came forth with a temporary injunction. In the first of two clauses, it forced the Twins to play their full home schedule. Secondly, it stopped Pohlad from selling the team to anyone that would move, or theoretically contract, the franchise. The injunction was, naturally, appealed, but with the 2002 season just a few months away, the chances of anything coming of the appeal's process seemed remote.
More from Call to the Pen
With that injunction, and the extended period of time that the appeal would take, the Twins became almost certain to play in the 2002 season. The fans, which had been loud in their support of the franchise, had won that round, saving their beloved franchise from becoming a historical footnote.
That injunction, which may have played a large part in saving the Twins, had other positive consequences. Given life once again, the Twins won the American League Central, making the postseason for the first time since their championship season in 1991. They would go on to win the Central for three consecutive years, and make the playoffs in four of the following five seasons.
Given a reprieve, the Twins became a perennial playoff contender during the 2000's. Although they never advanced past the American League Championship Series, and only got that far once, that performance rewarded a fanbase that fought to keep their hometown team.
Sometimes, the wheels of justice can move slowly. In this case, a temporary injunction against the Minnesota Twins, filed with the intent of keeping them in town, was exactly what the fans needed.
This article originally appeared on