This Twins fan has shaved an Eduardo Nunez jersey into his back hair
Baseball was introduced to the world's biggest and hairiest Eduardo Nunez fan on Saturday.
During the FOX broadcast of the Minnesota Twins-Texas Rangers game, this fan was spotted in the stands at Globe Life Park: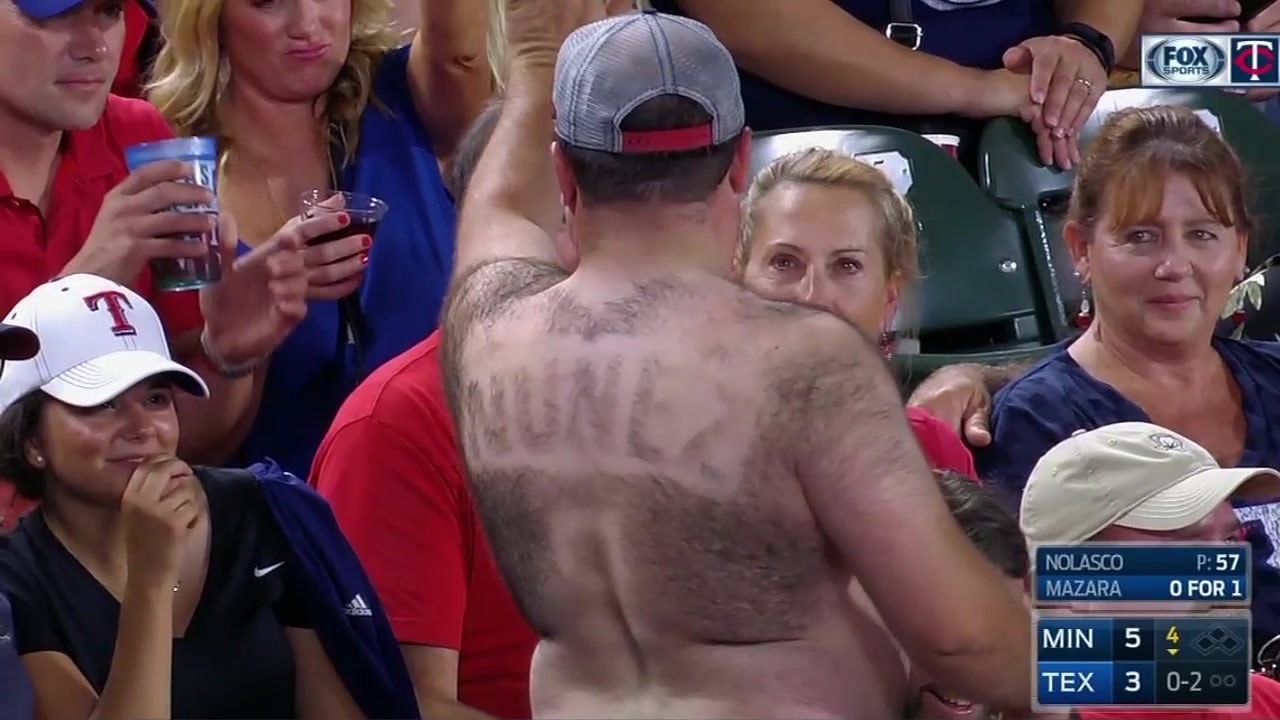 The folks around him appear to be thrilled that he made the trip to Arlington to cheer on his Twins hero. And we can only imagine how creeped out and/or impressed Nunez must be.
In the end, this Nunez fan left the park in great spirits because Nunez homered in the Twins' 8-6 win. The first-time All-Star now is hitting .321 with 12 homers and 40 RBI this season.