Report: Korean star Park in U.S., Twins hoping to close deal soon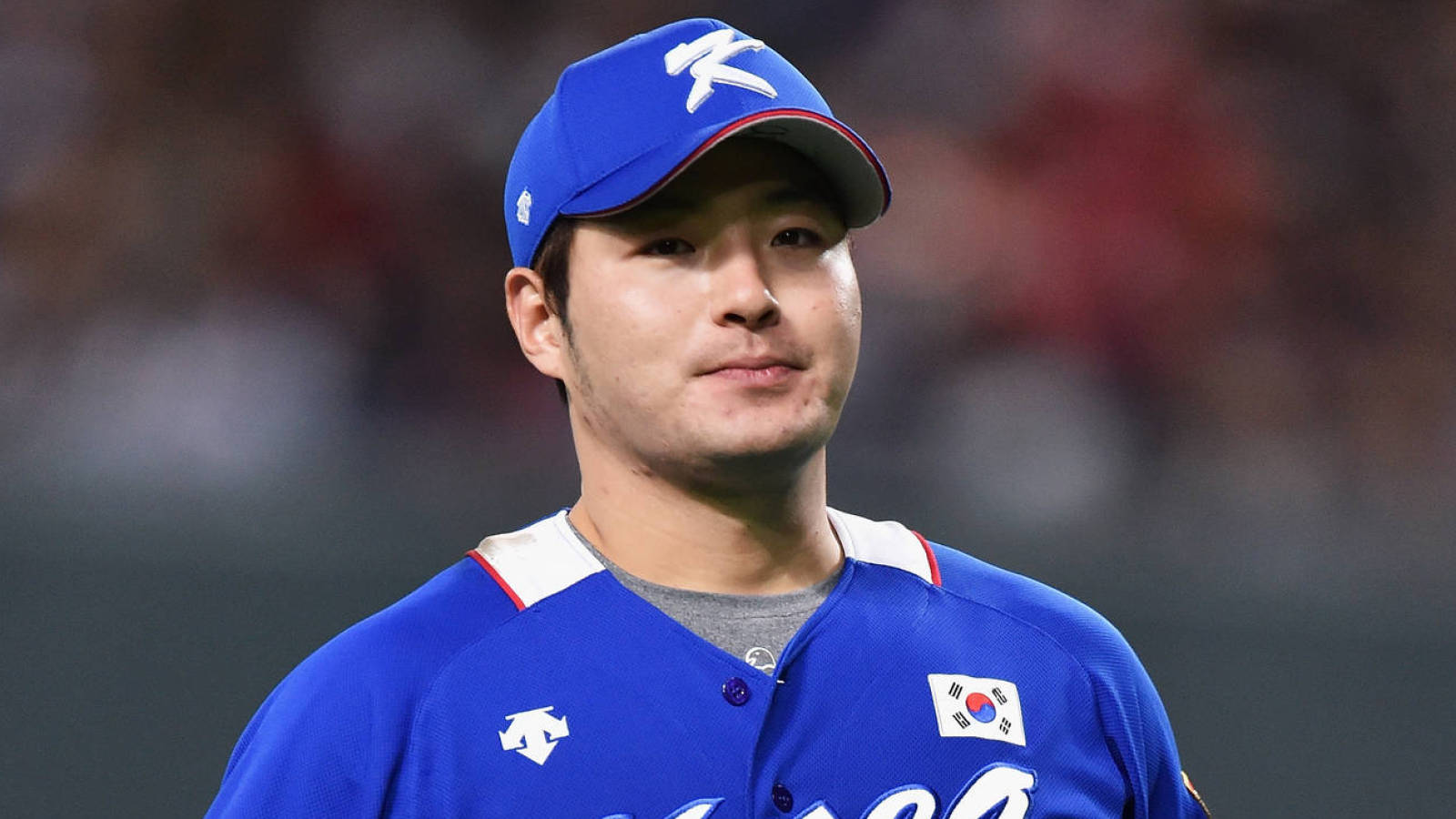 The Minnesota Twins believe they're a step closer to coming to an agreement with Korean slugger Byung Ho Park on a contract, it was reported by Phil Miller of the Star Tribune on Monday morning.
Park apparently arrived at Minneapolis-St. Paul International Airport on Sunday night and is expected to meet with the Twins and team VP Rob Antony about negotiating a contract to bring him stateside.
As Park told Miller through an interpreter, he's nervous about coming over from Korea but is also excited about the chance to bring his talents to MLB:
"A new living situation makes you nervous, But baseball? Baseball is baseball. I'm confident about that."
'Curiosity' is part of what brought Park to the States, according to his interpreter:
"He was very curious about the city of Minneapolis, and he was also curious about [Twins] Vice President Rob Antony," interpreter Jae Woong Han said of the team's chief negotiator with Park. "He wanted to see him face-to-face and discuss [his contract] further. So he cannot say how close he is to [an agreement]."
The Twins' exclusive negotiating rights with Park expire Dec. 8, but Miller mentions that the Twins "believe they will sign Park well before their negotiating rights expire," adding that Park holds the same hope. Miller also adds that Park said he has no issues being a DH if he's able to sign with Minnesota, as he'd have to make some concessions upon joining a new organization and system with the Twins.
Playing in the United States would mark the fulfillment of a dream Park has had for quite some time, he told Miller:
"In Korea, we see [MLB] highlights every night. When I was young, I admired it, it became a dream. But when I became a pro, I was in the minors for a long time, and struggled for awhile. And I forgot the dream of coming here," Park said through Han. "But after I was traded to Nexen, I got a chance and it went well, and I have been aiming for the major leagues since then. I got my dream back."
But what of his emphatic bat flips? The celebratory bat-heave is a trademark of Korean baseball, but folks in MLB tend to get a bit testy with the concept in certain circumstances (as Jose Bautista of the Toronto Blue Jays found out in October). As Park told Miller, he's done his homework regarding bat flips and whether he'd bring them over from Korea:
"No bat flipping. I got advice from other players," he said. Has he reconsidered? "No," Park said, pointing to his head as he laughed. "No beanballs."
MORE MLB:
Want stories delivered to you? Sign up for our MLB newsletters.