Minnesota Twins 2017 preview
This is the latest of our 2017 team previews. Each week during spring training, we'll preview a division with a team each day (Monday-Friday). This week we're taking a look at the AL Central: Cleveland Indians | Detroit Tigers | Kansas City Royals | White Sox. Up next: NL Central and the Chicago Cubs
LAST SEASON
59-103, last place AL Central
WHAT'S NEW
Key additions: SP Ryan Vogelsong (free agent from Pirates), C Jason Castro (free agent from Astros), OF Drew Stubbs (free agent from Orioles)
Key subtractions: C Kurt Suzuki (free agent to Braves), SP Tommy Milone (free agent to Brewers), 3B Trevor Plouffe (free agent to A's)
3 STRIKES
1. Not a whole lot has changed since last year. Stop us if you've heard this one before: The Twins, cash-strapped by Joe Mauer's monster contract, didn't really make any significant offseason signings. The one "major" move they did make was an upgrade at catcher, as they signed Castro to replace the departing Suzuki. Mauer remains one of the few veteran position players on a roster filled with budding talent that can hopefully make some significant progress this season. The Twins have a solid core of young players — Miguel Sano, Byron Buxton, Kennys Vargas, Jorge Polanco, Max Kepler and Eddie Rosario — and they plan to stay the course of evolving it.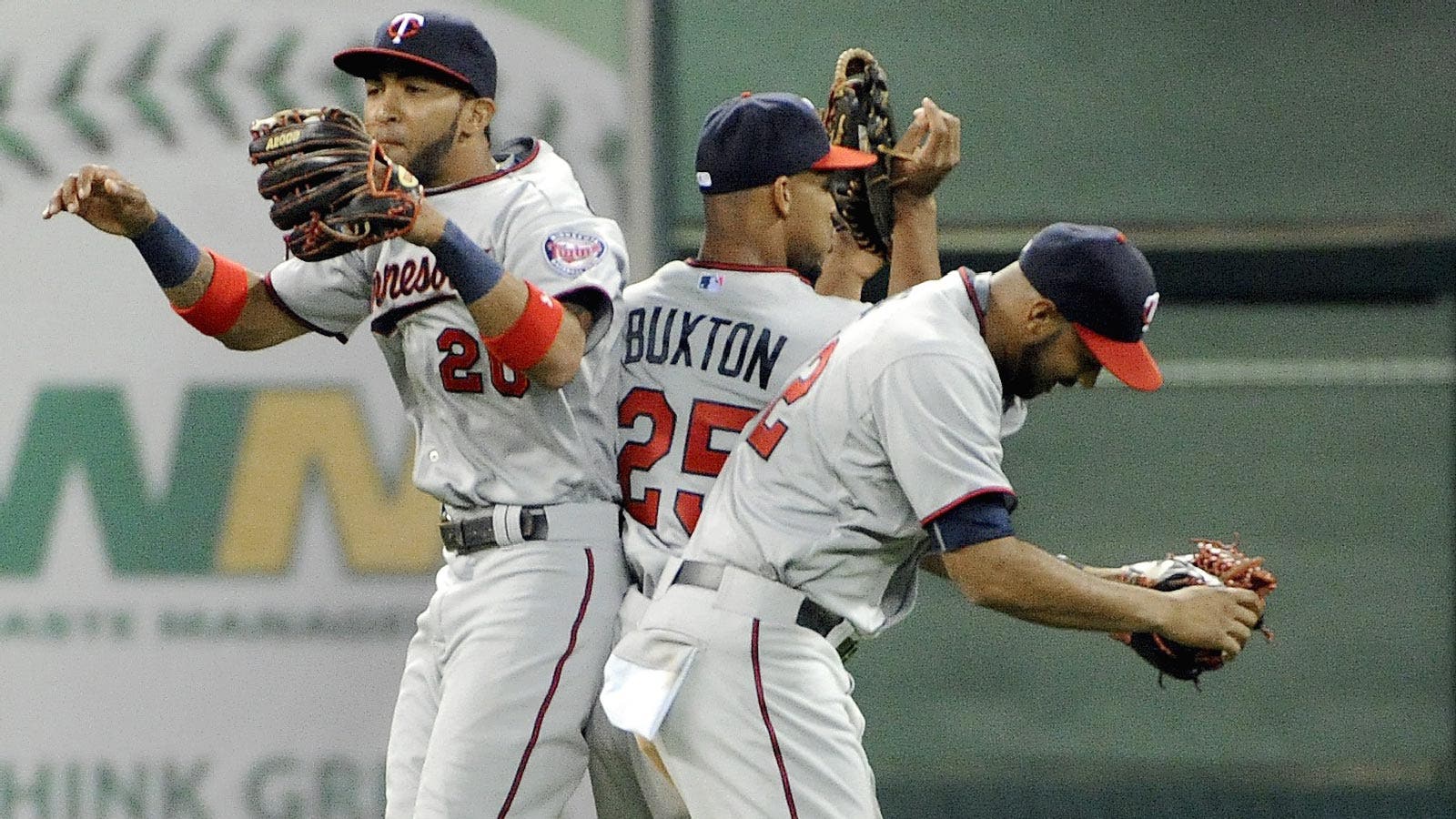 2. Paul Molitor has his work cut out for him. Molitor is entering his third season as Twins manager and now that he's had two years to settle in, the expectations are higher. Molitor has had to develop a relatively unseasoned roster into a competitive major-league club, which is no easy feat, especially for someone who had never managed at any level before taking the job. This is the type of situation that can make or break an inexperienced manager, so how Molitor handles it will have an impact on the franchise for years to come. The Twins obviously think very highly of Molitor and must have a lot of faith in him. It will be interesting to see how everything progresses this year. Coming off a 103-loss season, there's really nowhere to go except up.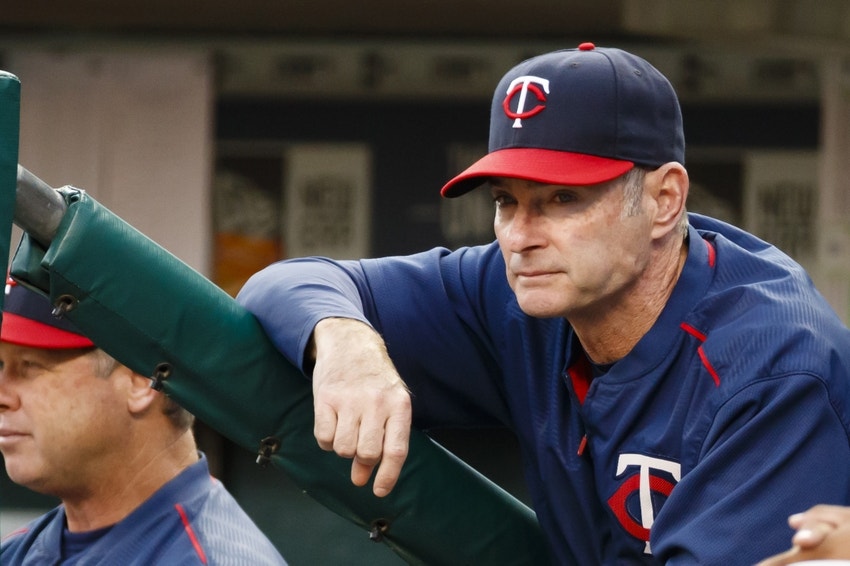 3. Brian Dozier is here to stay, at least for now. Dozier was at the center of many trade rumors this winter and at one point, the Twins nearly had a deal in place that would've sent him to the Dodgers in exchange for some much-needed pitching. That deal, however, fell through because Minnesota wanted more than the Dodgers were willing to give. Sure, pitching always comes at a premium, but Dozier is hands-down the Twins' best offensive player — and he's coming off coming off a career high 42-homer season. There's still a chance Dozier will get dealt this year — the Twins still desperately need pitching — but only if the Twins get a fair return.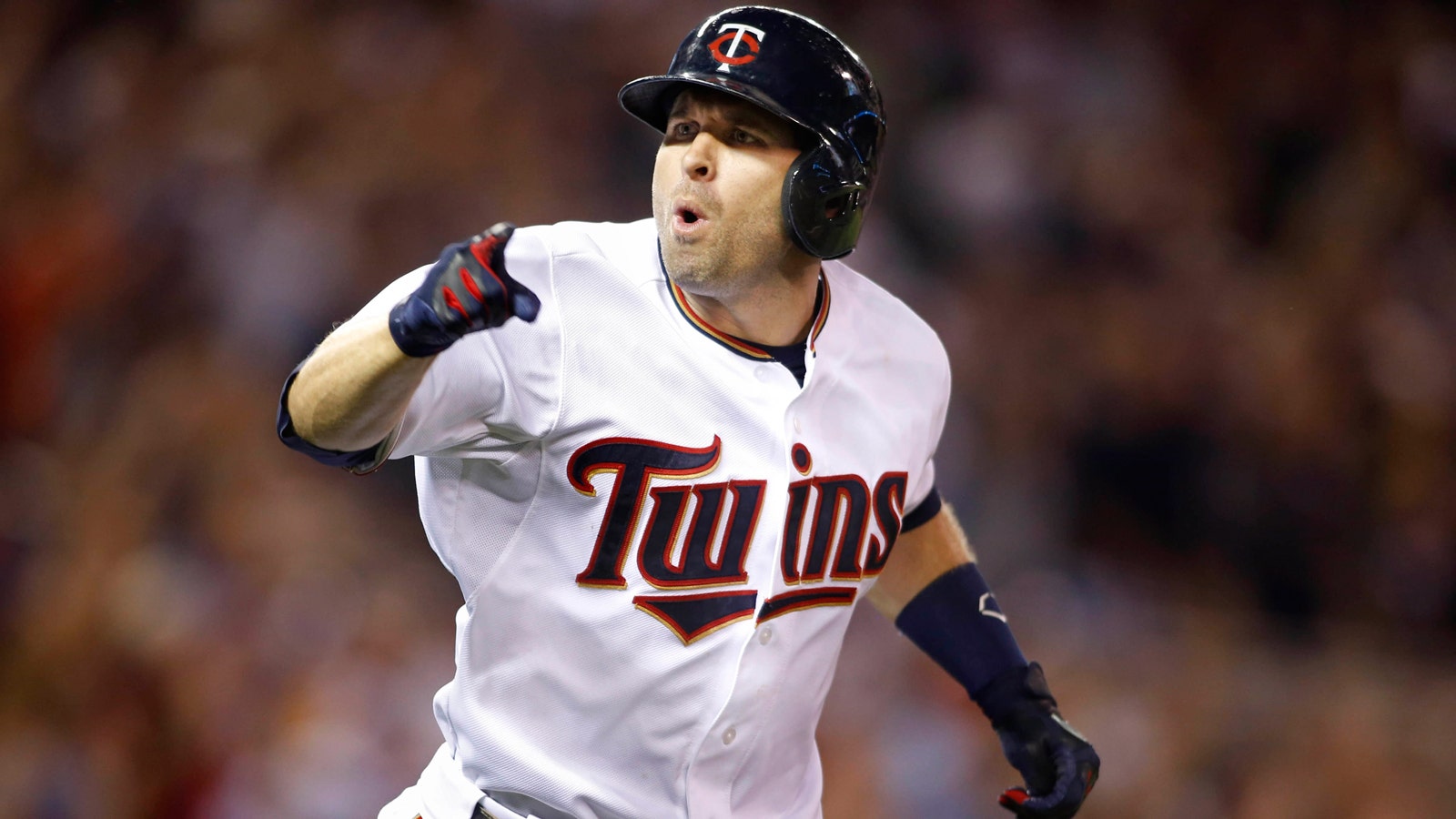 BEST-CASE SCENARIO
Buxton finally has his breakout season and 2015 Rookie of the Year candidate Sano goes homer-for-homer with Dozier as the pair finishes with 80+ bombs combined.
WORST-CASE SCENARIO
Careless base-running, defensive miscues and a plethora of sloppy mistakes run rampant, reminding us all that this team is still a work in progress.
SURPRISING STAT
Sano racked up an astonishing 178 strikeouts in 2016, tied for the fourth-most in all of MLB. And it took him only 437 at-bats to get to that number, meaning he struck out in roughly 41 percent of his at-bats. Woof.
BEST BETS
Projected win total (via Atlantis Casino Resort): 70.5
World Series odds (via VegasInsider.com): 120/1
TOP 5 FANTASY PLAYERS
1. Brian Dozier, 2B: Dozier probably won't hit as high as .268 again, but his power and speed make him a solid second baseman to draft in the third round.
2. Miguel Sano, 3B/OF: Huge power and huge strikeouts can be expected from Sano, who has fantasy eligibility at third base and in the outfield. If you draft him in the middle rounds, make sure you've got other good average hitters.
3. Byron Buxton, OF: Buxton is a former can't-miss prospect who has struggled to hit in the big leagues. He had 21 homers with 18 steals between the minors and majors last season – don't give up yet.
4. Brandon Kintzler, RP: The groundballing Kintzler did a solid job as the Twins' closer last season, but his lack of whiffs will leave him vulnerable to slumps. If Glen Perkins recovers from his shoulder issues, look out.
5. Joe Mauer, 1B: Remember when Mauer was a fantasy stud and real-life MVP catcher? Now he's a first baseman with a mediocre batting average and no power. He's undraftable in 12-team leagues.
PREDICTION
The Twins are still a middle-of-the-road team, but they play well enough to climb out of the basement in the AL Central, surpassing the White Sox and maybe even the Royals.