Milwaukee Brewers: Ryan Bruan Unsure of Future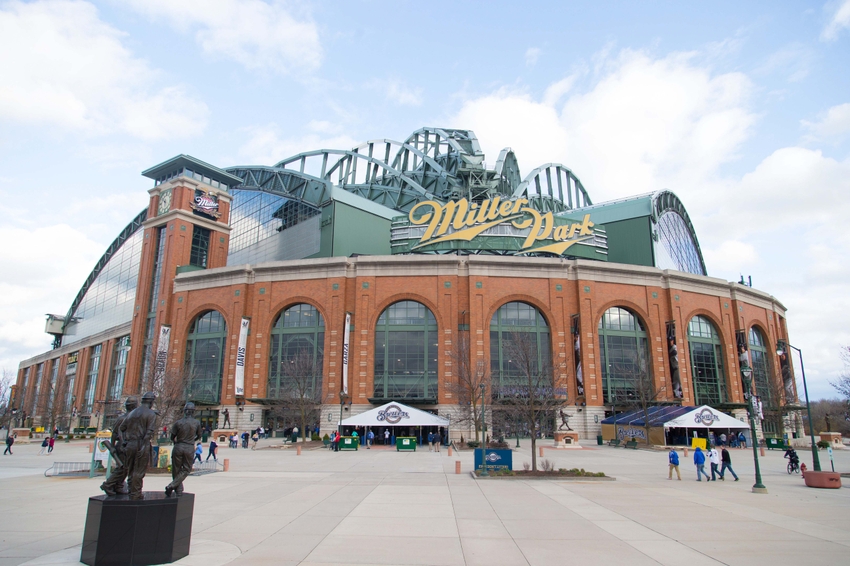 If you are a fan of baseball, you've got to like everything you see from Ryan Braun and the way he plays the game of baseball. And if you are a fan of the Milwaukee Brewers, you've gotta like him even more, and if he were to be traded his loss would be felt in many ways. But having said that, it might be time for the Braun and the Brewers to part ways. At least for a while.
With the exception of a very close call in 2011 when their pitching fell apart in the NLCS against the Cardinals, it's been a tough haul for the Milwaukee Brewers . And the going will only be tougher for the next few years because they happen to play in what is expected to be a Division monopolized by the Chicago Cubs.
Talk, Talk, Talk
With Ryan Braun , it seems like there's been a steady wave of talk about the Brewers trading him for at least a year now. Obviously, that hasn't happened. But even so, the talk continues. As recently as yesterday, ESPN included this from the GM of the Brewers:
"I get asked about it regularly," Brewers general manager David Stearns said of a possible trade. "I know that's a big story this offseason, but I'm very happy that Ryan is a member of the Milwaukee Brewers. I expect him to be a member of the Milwaukee Brewers going forward. I'm happy that he's here at the event today."
And Braun himself had this to say:
"Not knowing 100 percent where [I'll] be playing is hard. It definitely complicates things," the outfielder said Wednesday at the team's annual Thanksgiving food drive. "Obviously, things come up. It's a part of the business. It's a part of the profession. If something were to happen, we'd figure it out when we get there."
Both comments indicate signs of weariness as well as a reluctance to admit to the possibility that Braun's time with the Brewers has run its course, and a change is needed. At least for a while. Because down the road, a return to Milwaukee would not seem to be out of the question, in the same way that Jim Thome returned to Cleveland , where he had the bulk of his 600+ home runs, to finish out his career.
Everything Changes In May
More from Call to the Pen
But time is of the essence for the Brewers, and if they're going to pull the trigger on a trade, they need to do it soon. Because sometime in May of the coming season, Braun becomes a 10-5 player. Meaning that he will have full "no-trade" rights granted to him as a player with ten years in the big leagues and a minimum of five years with the same team.
Obviously, no one knows what Ryan Braun's true feelings are. And being the professional that he is, he's never going to tell us. But there are some things we do know about him. The Braun family resides in a condominium purchased in a foreclosure sale for $665,000. But at the same time, the Braun's also own a $4.9 million estate in Malibu, California (according to the same article). His legal residence though, and this is important because it's where he pays his taxes from, is the condo in Milwaukee. Yes, ball players have these things to worry about too.
Which means that if Ryan Braun could select a new team, it would most likely be the Dodgers or Angels. There's no reason to believe that the Brewers would try to sting him with a trade to (say) Colorado or Pittsburgh, but they could.
For teams interested in Braun, the price will be prospects that for the most part will not be more than a year away from the big leagues. But it's like anything else in that after a while you just get tired of talking about something, and it's (you know)……or get off the pot. Seemingly, things in Milwaukee have reached that point. Or by now, they should  have reached that point.
Ryan Braun And The Road Less Traveled
Ryan Braun is a solid major league talent who is one of the few players in the game with a lifetime batting average over .300. He's also been consistent throughout his career hitting almost 30 home runs while driving in almost 100 each season. He's not "old" at 33 and his contract is manageable with $76 million on the books through 2020.
The problem though is that all of those are reasons to keep him as much as they are reasons to trade him. So it's sort of like the fork in the road that Robert Frost came to when he took that walk on a snowy evening. For the Brewers, they too should take the one less traveled. Trade him.
This article originally appeared on