Massive benches-clearing brawl breaks out in minor league game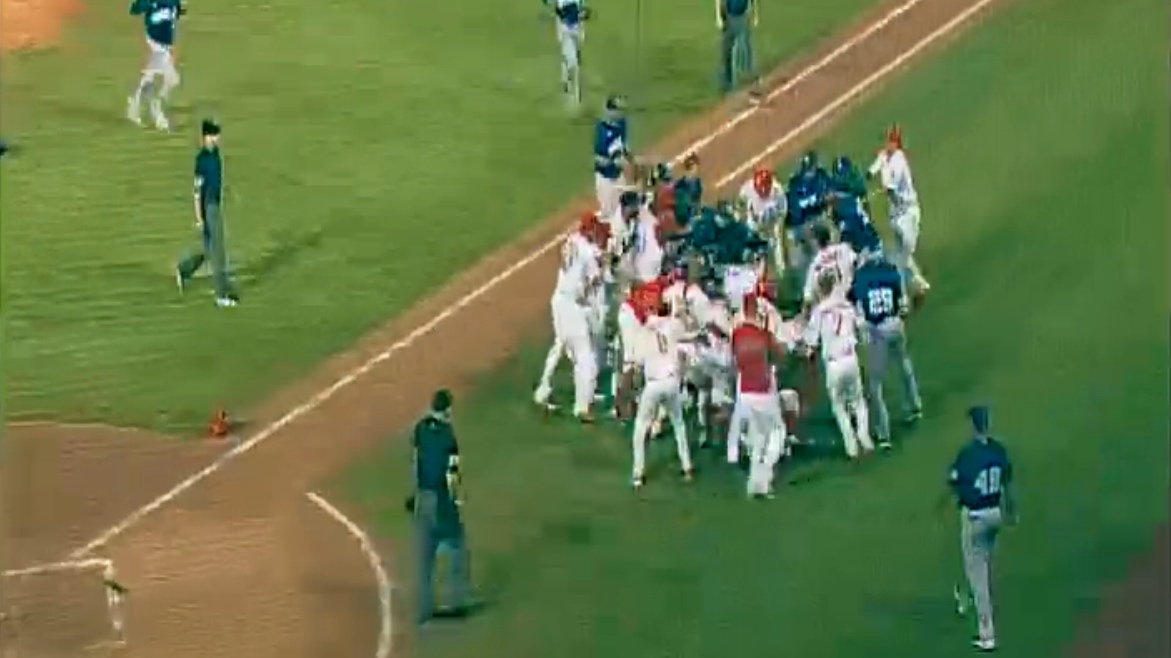 A massive brawl broke out during Monday night's game between the Triple-A affiliates of the Miami Marlins and St. Louis Cardinals. It all stemmed from New Orleans pitcher Jose Urena firing a ball at the Redbirds' Jeremy Hazelbaker's head.
Hazelbaker charged the mound before being taken to the ground by Urena, leading to a benches-clearing brawl. Several punches were thrown, one by a pitcher who came charging out of the bullpen.
After getting involved in the action, that same pitcher went into the dugout to avoid any further confrontation, which the Redbirds didn't appreciate.
"If you're going to throw a punch, you can't go run and hide in the dugout, I can tell you that much," the broadcaster said.
The best part about the brawl is that the stadium's music maestro played the song "Welcome to the Jungle" while haymakers were being thrown.
A total of five players and the New Orleans manager were ejected from the game, which wound up being a 4-3 win for Memphis.