Mike Trout: The saddest story in Major League Baseball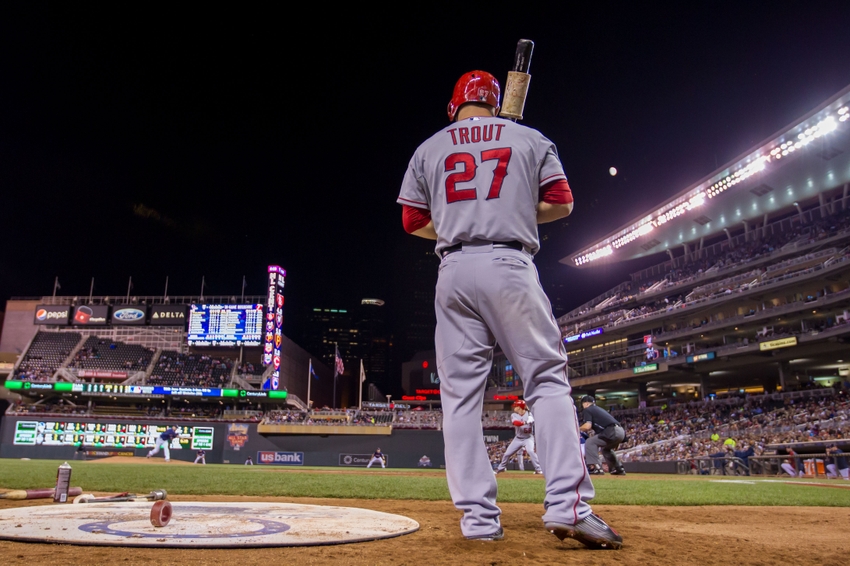 The major leagues' saddest story just so happens to belong to its best player. Los Angeles Angels of Anaheim center fielder Mike Trout is outstanding, but the Los Angeles Angels of Anaheim are not.
For close to five full seasons, Trout has found himself atop the majors in numerous ways. At just 24 years of age, he is already a .300/.400/.550 career hitter, a plus outfielder, and a true threat on the base paths. He has finished in the top two in MVP voting every year he has been eligible, even winning the award in 2014.
He has amassed over 150 home runs, nearly 150 stolen bases, and has tallied over 900 hits in his short career. Yet, in his time, he has reached the postseason only once, a three game sweep at the hands of the Kansas City Royals in 2014.
This season, Trout has found himself on an even smaller island of talent. The 2016 Angels have accumulated a team offensive WAR of 17.8, good for thirteenth best in the league. WAR, or wins above replacement, calculates a player's overall importance to their team through a combination of basic statistics. Everything said, a player's total WAR is equivalent to the number of wins that a team gains by having that player, rather than the most readily available Triple-A player, in their lineup.
In Trout's case, his 2016 league-leading WAR of 8.3 equates to exactly 8.3 more wins than what would be produced by an average replacement player. Even more impressive is Trout's total accumulated WAR of 45.9 since 2012, his first full season as a professional. Third baseman Josh Donaldson, once of the Oakland A's and now the Toronto Blue Jays, has compiled a WAR of 31 during the same period, good for second best during the same stretch.
At 8.3, Trout accounts for 46 percent of the Angels total WAR in 2016, by far the largest single player percentage in the league. Even if the calculation only included Angels offensive players with a positive WAR, Trout's contribution would register at 41 percent. Since 2012, and including all 141 games Trout has played in 2016, he has produced an average WAR of 9.2 per season and has lead his team in the statistic each season. In this same time frame, the average end-of-year WAR registered by the second-highest finishing Angel sits at 3.9.
The issue isn't necessarily that Trout's teammates are abnormally poor. For instance, Trout could play for the divisional rival Oakland A's, where his WAR would account for 70 percent of the team's total. Rather, the sad issue is that he is so exceptionally talented, and yet, could theoretically do nothing more to help a team that now sits at 63-81, 23 games back in their division.
While WAR is not without flaw, it serves as a solid comparative tool between players of different position and circumstance. While Trout's WAR numbers are impressive on their own, good enough to lead the league in every year but one, it's the startling disparity between Trout and his teammates that makes the statistic hit home all the more.
Trout currently leads the American League in five major categories, including on-base percentage (.OBP) and weighted runs created (wRC+), and is in the top three in six others, including runs and stolen bases. When surveying the team rankings for each of those same 11 categories, the Angels as a whole find themselves ranked in the top half of the American League in only three.
Trout is under team control with the Angels through the 2020 season.
This article originally appeared on