Zen and the art of Miguel Cabrera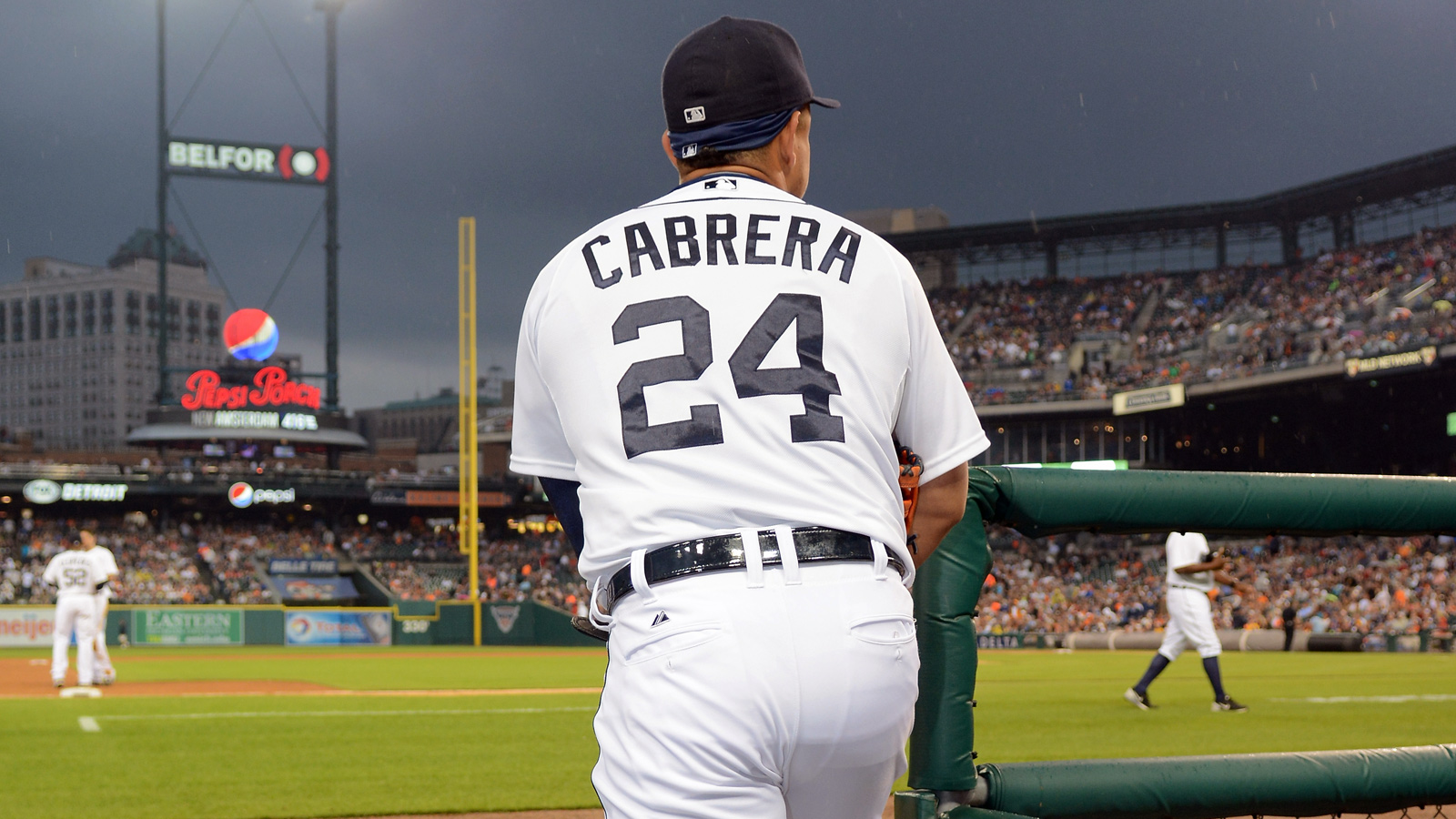 Go to Miguel Cabrera's page on baseball-reference.com and check out the list of hitters with similar statistics through age 32. The list is composed mostly of Hall of Famers, many of whom — Frank Robinson, Hank Aaron, Mel Ott, Ken Griffey Jr., Willie Mays — are among the game's all-time greats.
Cabrera has won a Triple Crown, back-to-back MVPs, four American League batting titles. Yet, he remains something of a mystery, in part because he rarely draws attention to himself in the media, in part because, as a native of Venezuela, English is his second language.
During my recent spring-training trip to Florida, I decided to write about Cabrera through the eyes of others — teammates, former teammates, opponents, coaches and executives. My goal was to give readers an even deeper appreciation of Cabrera, a better understanding of what makes him so great.
Alex Rodriguez, Yankees designated hitter: He's the most relaxed hitter I've ever been around. He is unusual in that he's an '8' as a hitter and an '8' with power (8 is short for 80 on the 20-to-80 scouting scale). That's unusual in any era.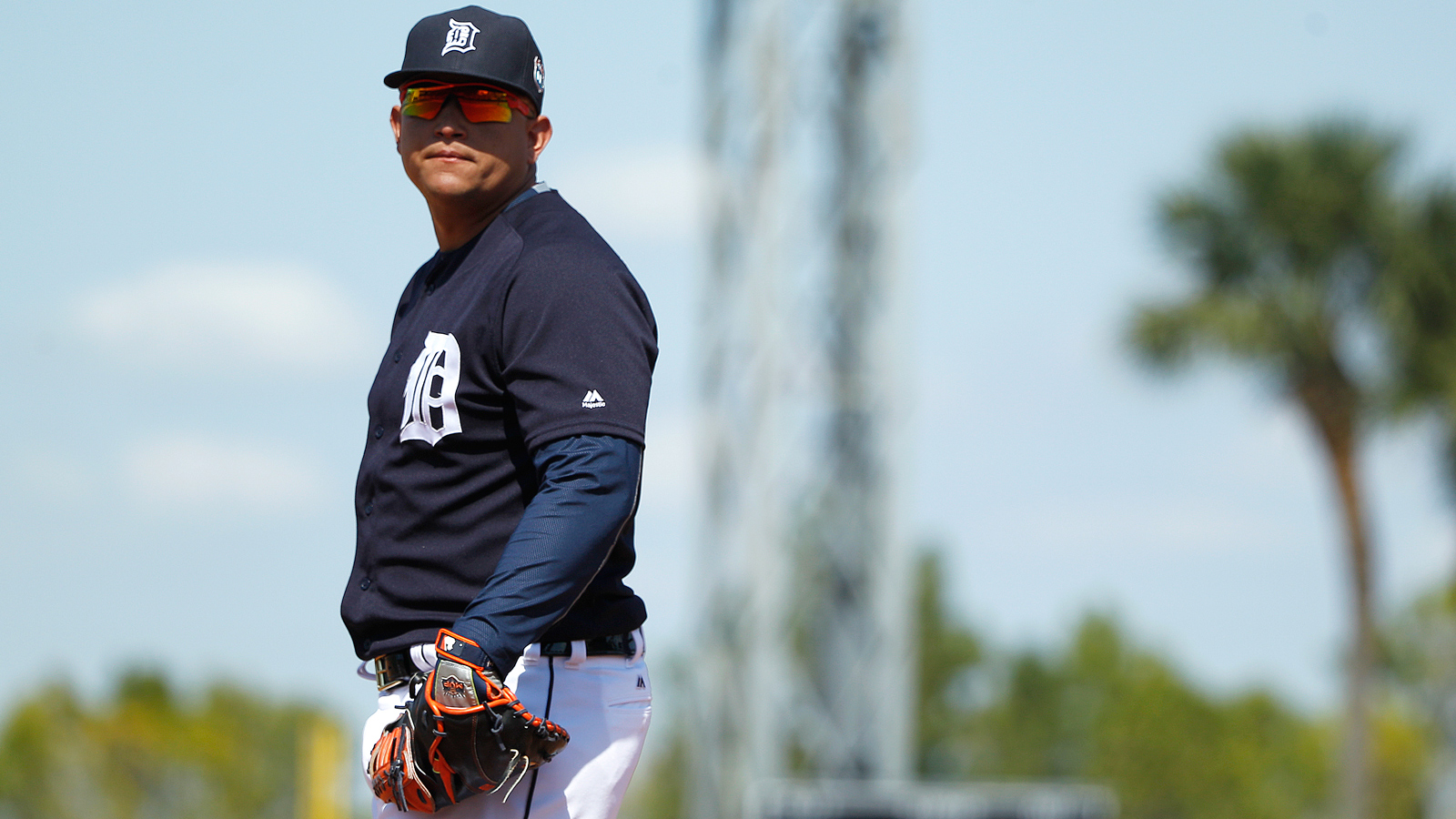 In my 20-plus years, I've never seen that 8-8 combination. He's both as strong as an ox and very graceful.
Justin Verlander, Tigers pitcher: I think I heard it explained best: He is a 260-pound slap hitter. He allows himself to win all these batting titles because he puts the ball in play, doesn't strike out a lot, has a great eye. And when he makes solid contact, that's why he gets all those oppo homers — he stays inside the ball, but it carries and it goes out.
Andrew Miller, Yankees pitcher: In a game where so many hitters are pull hitters, the fact that he sees the ball deep, hits the ball the other way, hits the ball to right-center so well — you just don't see it very often. It's kind of an anomaly now.
Most guys are trying to create so much power from pulling the ball, he kind of has more of an old-school approach. He's so different. I can't think of too many hitters — particularly right-handed hitters — who use the opposite field the way he does.
CC Sabathia, Yankees pitcher: You throw him in, he can pull it. You throw him away, he can take you to center or right. There is not one way to pitch him or try to get him out. You've got to kind of reinvent it every time.
If I get him with a slider in his first at-bat, there is no chance I'm getting him with a slider the next three at-bats. What do I throw him, a screwball? I don't have that.
David Price, Red Sox pitcher, former Tigers teammate: I honestly think Miggy could hit .280 and 60 to 65 home runs if he wanted to. I think he knows that. But he takes pride in being able to hit .340-.350.
He never tries to do too much. He'll take that single in that '4' hole nine times out of 10. That's why he hits .350.
Mike Aviles, Tigers infielder, former opponent: I got an opportunity to play with him in winter ball, in 2007 in Venezuela. The one thing that really, really stuck out — I noticed it then and from then on — is that he's never really fooled.
It's almost like he knows what's coming at all times and he's always on every pitch. It's almost every pitch you throw him, he knew it was coming before the pitcher said 'yes' to the catcher.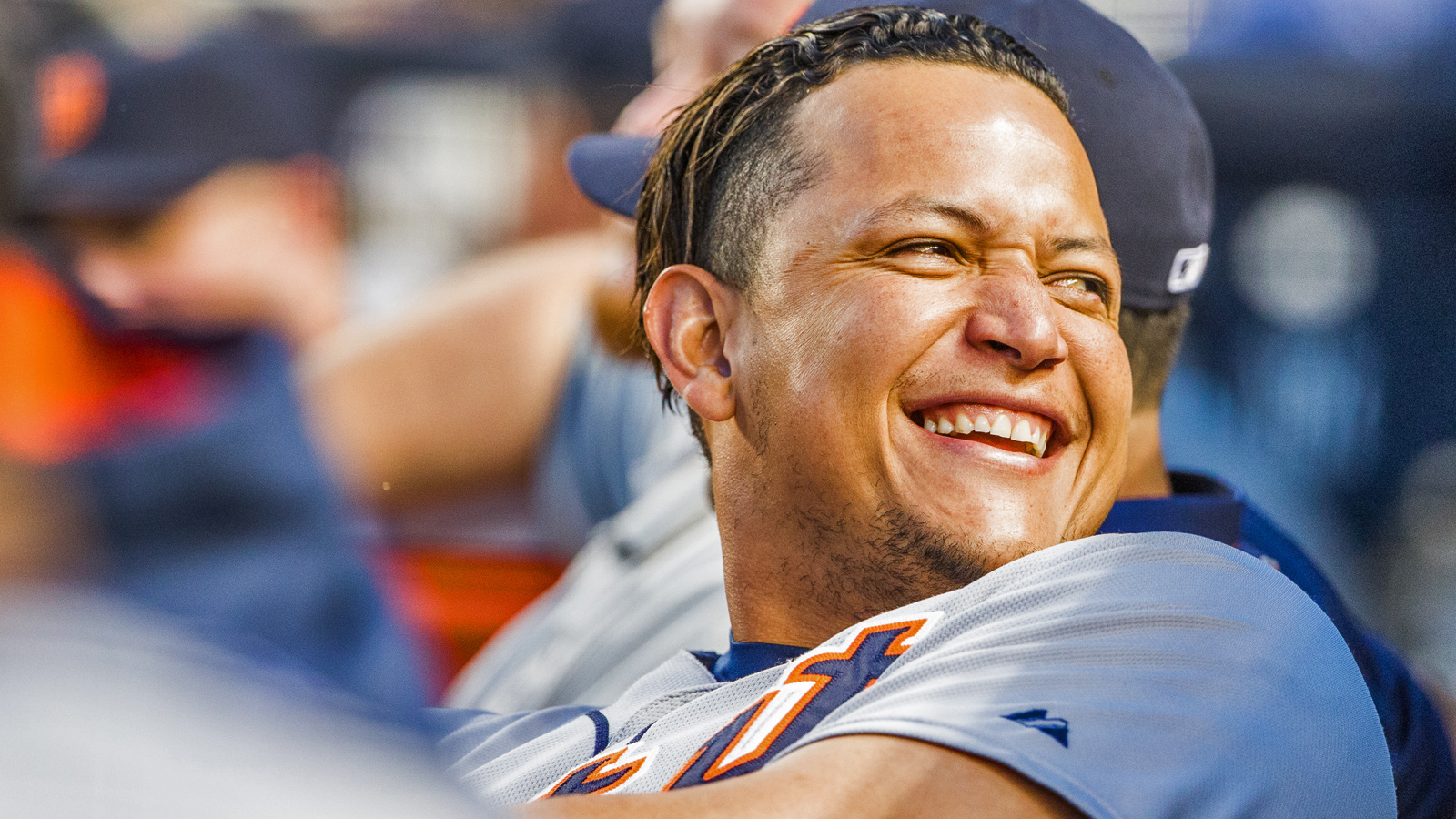 Lloyd McClendon, former Tigers hitting coach and opposing manager: I remember in 2012, we're in Kansas City. He was about to win a Triple Crown. He hit a home run off a changeup, and he came back to the dugout. I said, 'You sat on that changeup?' And he said, 'No, I just knew it was coming.' And he looked at me and said, 'Is that weird?' I said, 'No, it's God-given talent.'
Max Scherzer, Nationals pitcher, former Tigers teammate: It will be 3-1. You think he's going to get a fastball. He knows he's going to get a slider and he knows the slider is going to be away so he'll hit it oppo. I've seen him do that plenty of times — hit 3-1 sliders for oppo home runs. I'm like, 'How are you anticipating this?' It's mind-numbing.
J.D. Martinez, Tigers outfielder: It's like knowing the answers to a test before you even take the test. I'll never forget. I asked him one day, 'Are you going to hit today?' And he said, 'I'm hitting right now, right here,' (pointing to his head). He sits there and he's hitting.
Ian Kinsler, Tigers second baseman: He's not locked in all the time until the pitcher is ready to throw a pitch. He's still thinking about what's going on, but he's able to have fun and relax and joke while all that is processing.
Then once he's in the box, it's extreme focus. It's like an animalistic focus. If you see an alley cat creeping on a mouse, that focus in the cat's face is what you see when Miggy hits. Very relaxed, but very focused at the same time. He's in his element. He's naturally ready to get to that, just like the cat.
McClendon: The thing that impresses me most about Miggy is that he hits the good pitching. A lot of guys terrorize mediocre pitching. This guy hits the best of the best, and he does it with the game on the line.
Martinez: Anytime there is a situation where he has to do something, has to hit the ball hard and a game is on the line, if I was a betting man, I would bet a large, large amount of my money that he is going to hit the ball hard somewhere.
Torii Hunter, former Tigers teammate and opponent: We were playing the Yankees in 2013. Mariano Rivera came in to close the game out. He's pitching his butt off. And now Miggy's at the plate.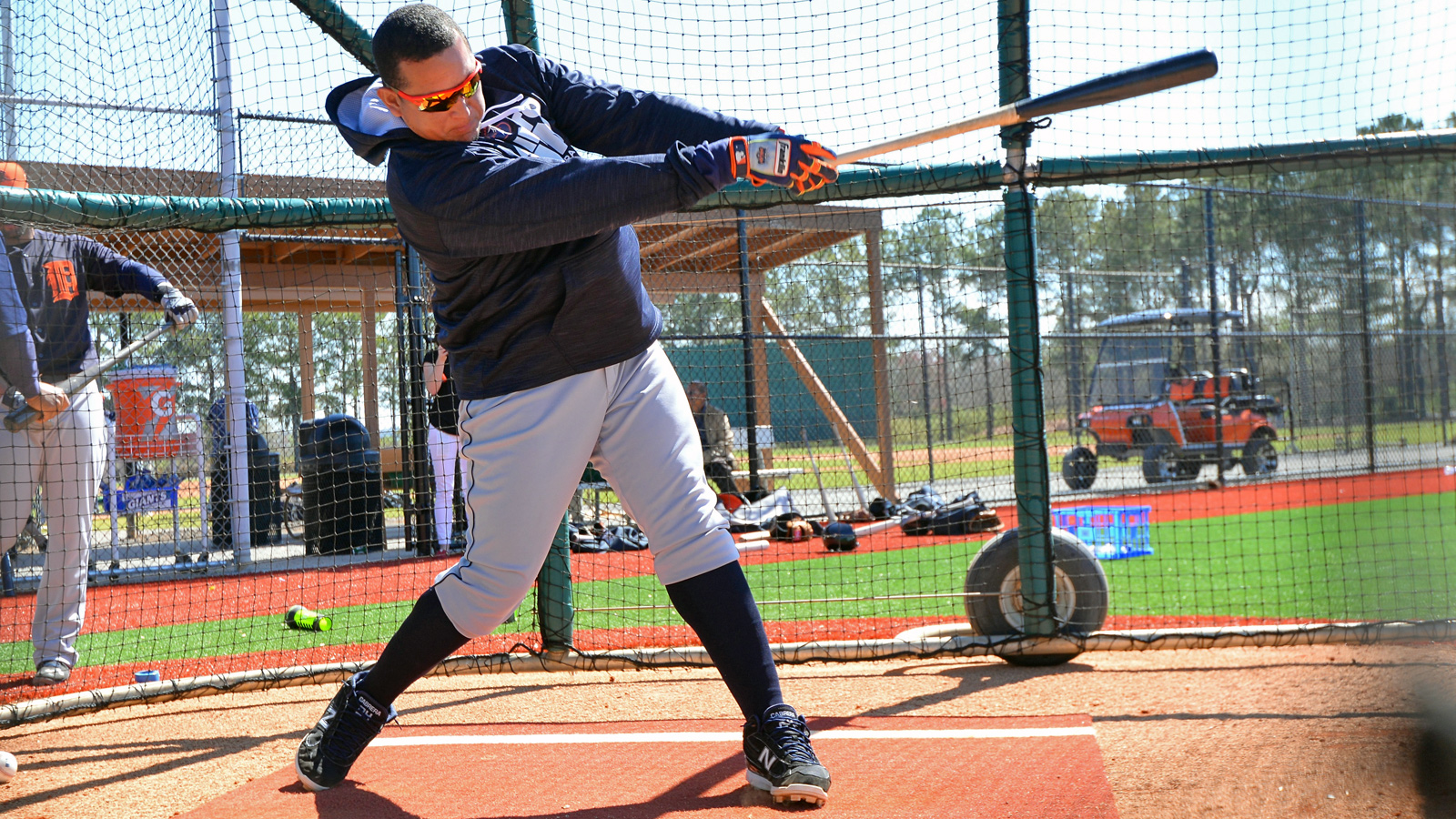 We had a man on (second). The score is 3-1. It's the top of the ninth. Miggy is battling. You think Mariano is going to throw a cutter. But he kept throwing two-seamers (sinkers) the whole time to mix up Miguel, kind of mess him up because he knows he's good.
He's throwing two-seamers in, and Miguel kept fouling balls off his ankles, his knees. He had to call time out and walk around. Then he threw another two-seamer right by his ankle. Miguel moved his front foot out of the way and hit it to center field, home run, tie game.
(Two days later), guess what? Similar situation. Mariano in the ninth inning, Miggy at the plate, leading off the inning (with the Tigers trailing, 4-2). Mariano this time tries to throw a cutter low and away. Miggy just stays with it. Oppo home run.
I was like, what? I couldn't believe it. I was screaming like a little kid.
Cabrera underwent core-muscle surgery after the 2013 season and surgery to remove a bone spur from his right ankle and repair a stress fracture to the navicular bone in his foot at the end of the '14 season.
He went on the disabled list for the first time in '15, missing 5 1/2 weeks with a left calf strain, but still won the AL batting title with a .338 average.
Al Avila, Tigers general manager: 'I don't think people know how much he plays in pain. It's not just little scratches and dents. But he doesn't act as if he's hurt. He never mentions it. He never complains about it. No one ever knows about it.
Verlander: Last year, he was probably like 50 percent. But if he can play, he will. He has played through some stuff he had no business playing through. You respect that more than anything as a teammate. And you want him out there. Even at 50 percent, he's one of the best on the planet.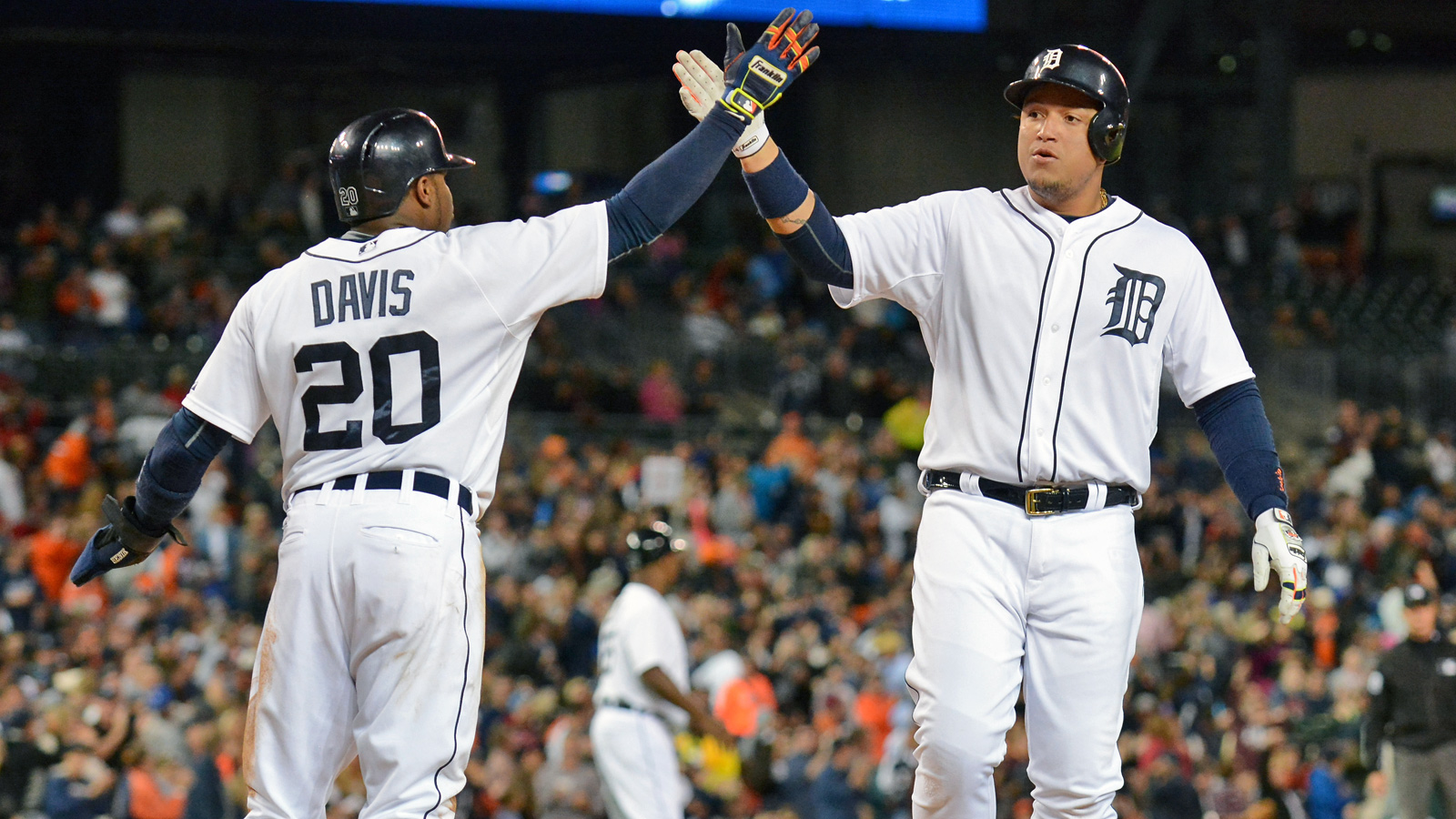 Brad Ausmus, Tigers manager: He's a dinosaur in that sense. Most guys, with the money the way it is in baseball, do not want to play through pain. They don't want to under-perform and cost themselves money.
Miggy plays 1) because he likes to play and 2) because he thinks he's better at less than 100 percent than whoever is going to take his position. And he's probably right. But not a lot of players understand that — that they're better at 85 percent than what their replacement would be at 100 percent. Miggy gets it.
Wally Joyner, Tigers hitting coach: It has not gone unnoticed over the years that he played with injuries. It put everyone on notice across the board. Everyone tried to play every day. Whether they could or couldn't, it pushed the envelope. It pushed the barometer up for everybody to play with pain.
Hunter: He can have a hole in his leg, and he will wrap that up and play.
Scherzer: He doesn't get enough credit for his baserunning. He's not a fast runner. He'll be the first one to tell you that. But he makes up for it with intelligence, his baseball IQ. He understands how to run the bases, how to take extra bases. And he understands how to score.
I've seen him tag up on balls where I thought, 'No way can you tag up on that.' And he's making it.
Kinsler: Because he's such a great hitter, people don't really understand how good of a ballplayer he is. His instincts on the bases are tremendous. His instincts defensively are tremendous.
We play next to each other. There probably have been a handful of times over the last two years where he's upset about something. I'll ask, 'What's going on?' And he'll say something about the game that upset him, whether one of his teammates did something or whether it's just something in the game that happened, could have been handled and was played the wrong way. He'll tell me, and I'll be like, 'Whoa, OK, now I understand.'
He'll even tell me things about the game that I don't see. And that (instinctive ability) is something I pride myself on. That's what makes me a good player. For him to be able to tell me what's going on out there, it's very impressive. And he does it in all aspects of the game.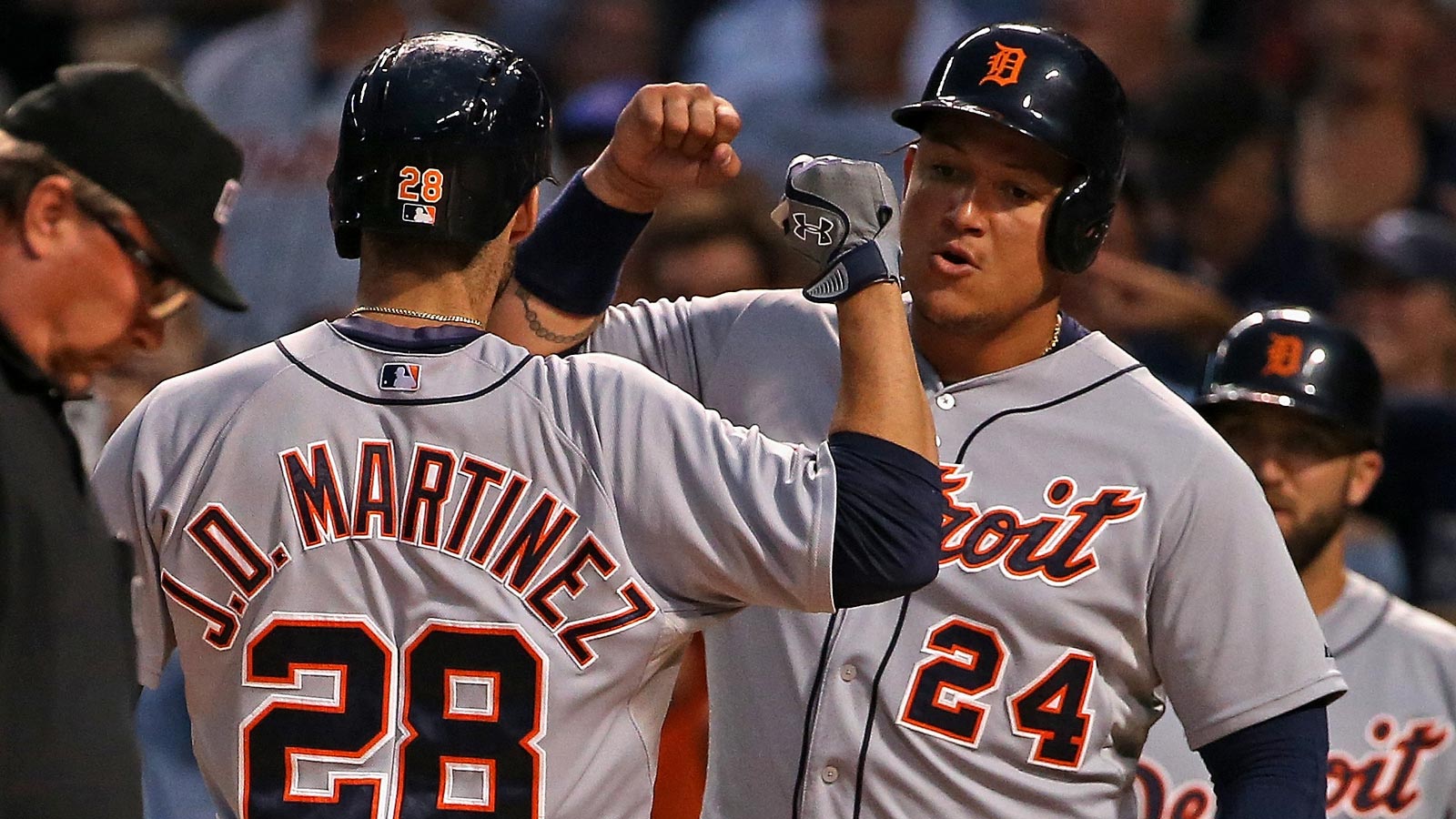 Joyner: Everybody has an iPad now, everybody can download, stream anything and everything. It's interesting that the one person our players look at the most is Miguel Cabrera, one of their teammates.
They want to look at success. They want to look at what makes the best guy great.
Scherzer: He's underrated for how good of a hitter he is. After winning the Triple Crown (in 2012), he was going to win it again (in '13). Do you realize what we're talking about? It hadn't been done in (45 years) and he was going to do it again if he hadn't had the groin injury.
Cabrera won the batting title in '13 with a .348 batting average, but Chris Davis finished with nine more homers and one more RBI.
Scherzer: I remember watching him thinking, 'It does not matter how good you are, you can always get better.' If he can do it, then why can't anybody else? He did it at the highest possible level and got better.
Hunter: Fans forget how good he really is. They don't see him stealing bases, making crazy leaping catches, things like that. They've got to understand when you're watching someone like him at the plate, you're watching greatness. And you're going to miss it when he's gone.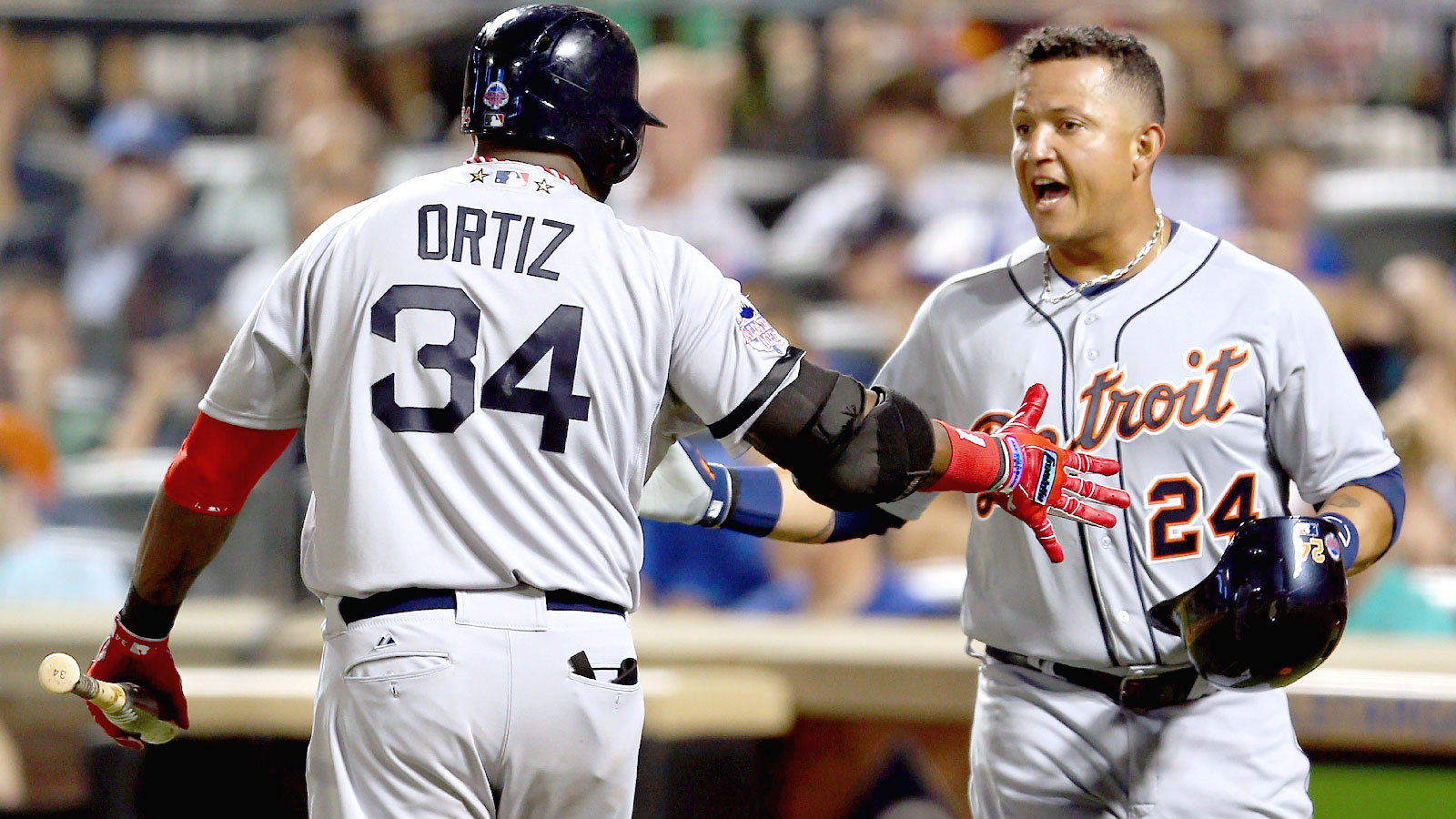 Ausmus: He's one of the greatest hitters of all time, maybe the greatest right-handed hitter of all time, quite frankly — you can make the argument. And he's not done yet.