Giancarlo Stanton's latest tape-measure blast cleared the Marlins' clubhouse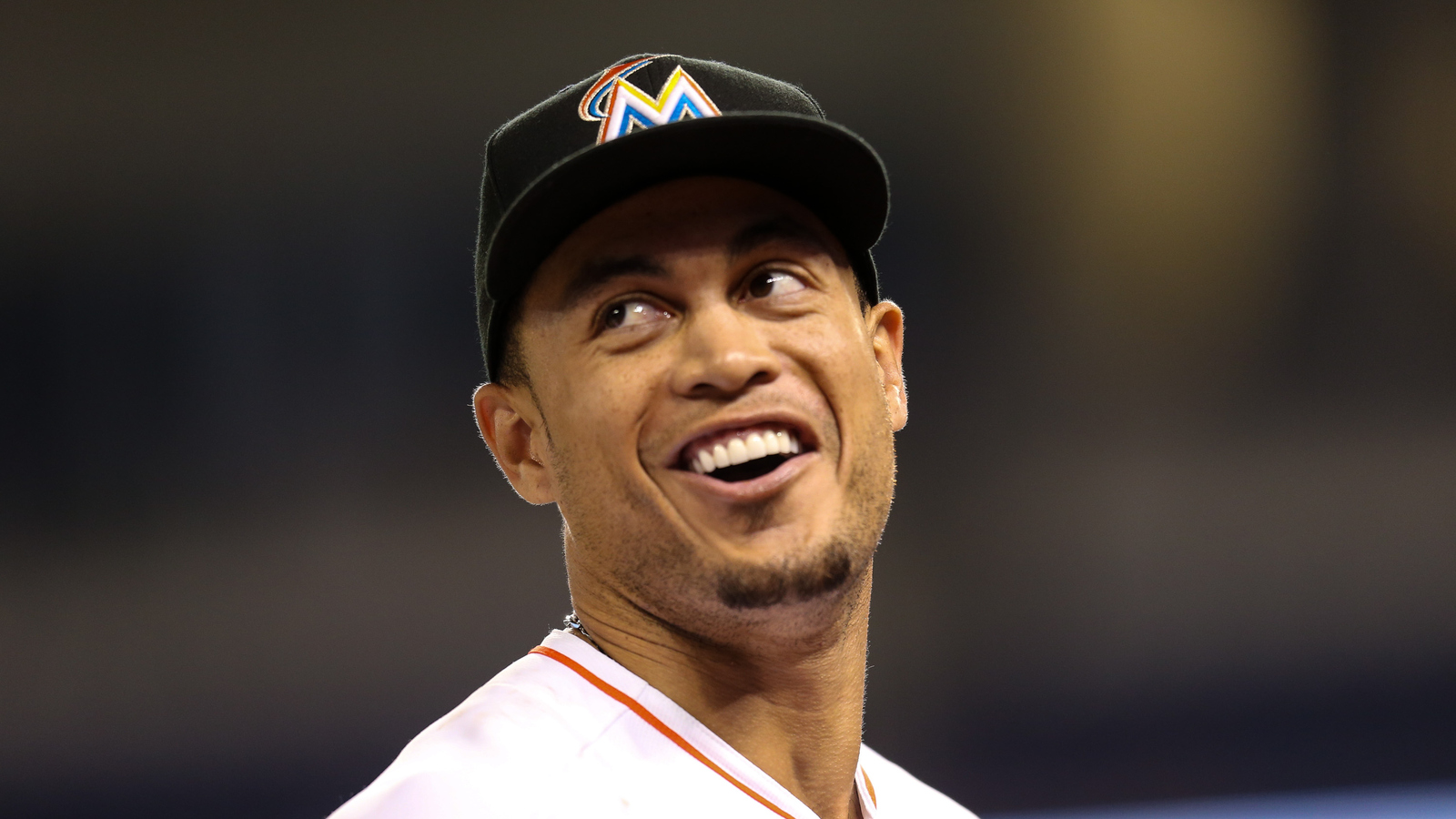 Miami Marlins slugger Giancarlo Stanton has hit many, many ridiculously long home runs in his career. At the 2014 Home Run Derby, he nearly hit one out of the stadium altogether. He's the most prolific power hitter in the game today, and it's not even close.
On Thursday, Stanton put his unworldly ability to hit baseballs really far on display yet again, this time taking one over a building in left field.
The distance isn't known, but there were numerous witnesses on hand at the Marlins' spring training came. One of them was Terrence Floyd, a high school friend of Marlins pitcher Edwin Jackson. He found the ball as he was minding his own business in the Marlins' picnic area on the other side of the clubhouse.
"I didn't know what was going on," Floyd said via the Miami Herald. "It didn't really scare me. I just thought, I must be hearing something because I could have sworn I heard a baseball. And then I looked up and it was right there."
Floyd said it hit the top of the building, though that doesn't make it any less impressive.
"It bounced off the top of the clubhouse, hit the concrete, rolled right here and I picked it up," he said.
Stanton, who missed most of the 2015 season due to a hand injury, appears to be in midseason form. In 20 at-bats this spring, he's batting .300 with two home runs and an OPS of 1.075. If he's able to stay healthy in 2016, he could eclipse 50 home runs with ease.