Mets Twitter reacts to Yoenis Cespedes' reported return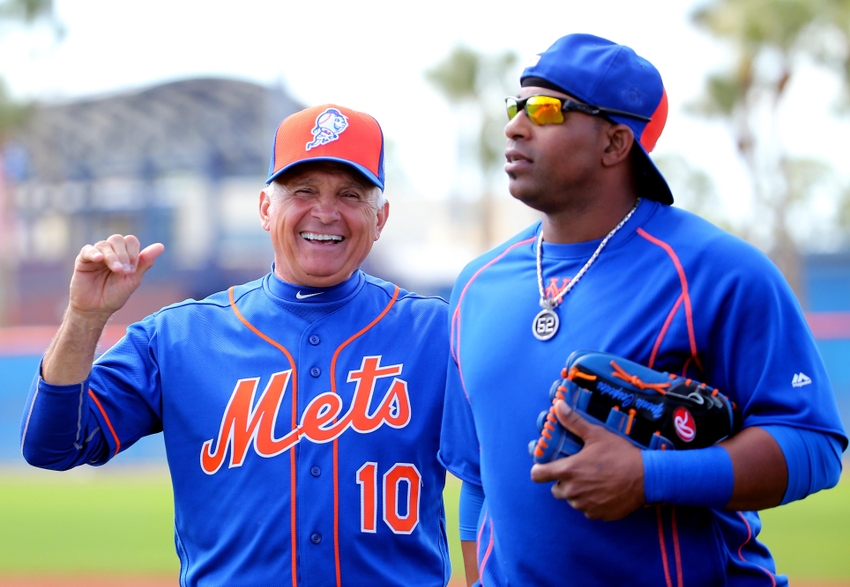 Mets fans went absolutely nuts on Twitter after the news came out.
If you're excited about Yoenis Cespedes returning to the Mets, you're not alone. In fact, you're a part of one of the most energized fan bases out there. One of the most fun and entertaining parts of being a Mets fan has to be #MetsTwitter. With Cespedes' reported signing, the people of Twitter not only delivered, but outperformed my personal expectations.
CESPEDES pic.twitter.com/rcfD0okzF9

— Jim Breuer (@JimBreuer) November 29, 2016
YASSSSSS @MetsGM ???????????????????? pic.twitter.com/NnrQqIOI1e

— Shannon (@Miss_Met) November 29, 2016
I never doubted you, Sandy!
When the Nationals keep trying to sign your best player and he keeps saying no. pic.twitter.com/IR6V0dPKLI

— Rich MacLeod (@richmacleod) November 29, 2016
NAAAAAAANTS INGONYAMAAAAAAAAA BAGAITHI BABAAAA pic.twitter.com/CWb5oLamOK

— Adam Becker (@adambeckah) November 29, 2016
A completely normal reaction to a your team signing an outfielder pic.twitter.com/uEbYIpOX0V

— Cara Jeffrey (@cara_jeffrey) November 29, 2016
Who's bringing the popcorn??
I totally have a lady boner! https://t.co/rVsVQUpRwh

— Charity (@ThisIsCharity) November 29, 2016
So do we, Charity. So do we.
— christ(mas)ina???????????? (@metsswift) November 29, 2016
CESPEDES 2016
@jennaashlyn @ynscspds pic.twitter.com/ASl59Dgdav

— ✨ j u l i e ✨ (@juliefalbo) November 29, 2016
I don't know what this is, but it spoke to me.
Protocol on listening to Circle of Life on repeat in the cube for the rest of the day? #YosBack

— Michelle Ioannou (@mnioannou) November 29, 2016
Not sure, Michelle, but I approve.
Sandy looking at Mets Twitter like pic.twitter.com/SodOEkyMcl

— Mets Citi (@metsciti) November 29, 2016
Take a bow, Sandy!
@Mets pic.twitter.com/Z5WeWjkjfK

— Matt Moore (@gingerguy_8) November 29, 2016
Look at @metsgm swinging that big old lumber pic.twitter.com/sgkhvI0pIz

— #MakeUSCgreatAgain! (@NJD107) November 29, 2016
Live reaction at my place to @ynscspds re-signing with @Mets… #LGM @Lets86it pic.twitter.com/65UaiEpGZw

— Jason Mollica (@JasMollica) November 29, 2016
So friggin happy rn pic.twitter.com/rLsTTdYnRh

— julie (@Lets86it) November 29, 2016
When you sign Cespedes less than 2 days before a potential MLB lockout #MetsTwitter pic.twitter.com/hCJpRzpGTn

— Mets Raccoon (@mets_coon) November 29, 2016
Thank you, Mets front office. Thank you, Cespedes. For at least one day, you guys made Twitter explode for a great reason.
This article originally appeared on