Mets Top 10 Prospects list according to Baseball America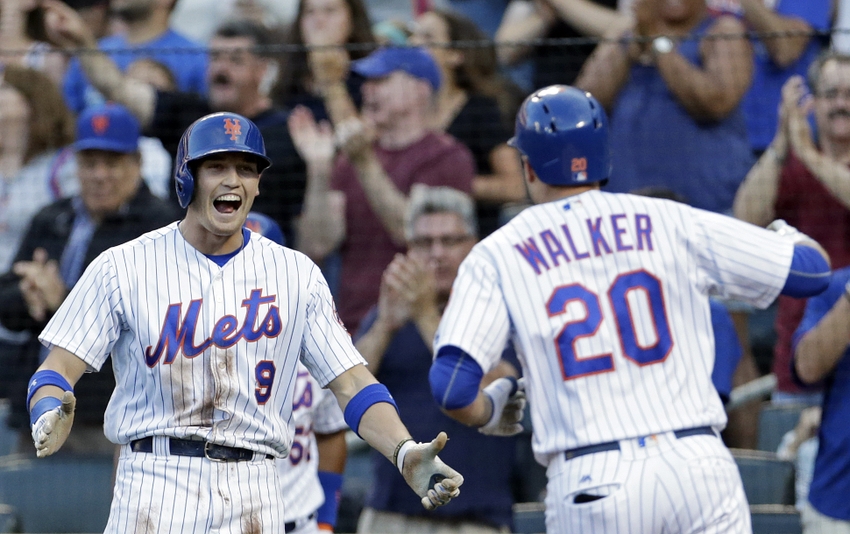 Prospects are a huge part of every team's in season and offseason strategies. The potential of future players can make teams sign, release, and trade just about anyone.
As far as the Mets go, their farm system has been depleted a bit over the last few years, but that's not totally a bad thing. It hasn't been because players haven't progressed, but the complete opposite actually, as we've gotten some incredible pitching depth in Queens thanks to it. It's sometimes easy to forget that pretty much the entire Mets rotation was in the team's farm system at one point in time or another.
As is tradition, Baseball America has released its new Top 10 Prospects list for the Amazin's this week. Their list has a few touted minor leaguers that we're excited to see in the near future like infielder Amed Rosario, and big man Dominic Smith.
However, also making the Top 10 are guys that we've already met like Robert Gsellman, who last year filled in a nice void after injuries to Matt Harvey, Jacob deGrom, and Steven Matz. The righty started 7 games for the Mets and posted 2.42 ERA during his team in New York.
Infielder Gavin Cecchini made his debut with the big league club last September and played limited time. He impressed his teammates and fans alike when he displayed a little pop by getting two doubles in his six at-bats with the Mets. He's also on the Top 10.
The always-smiling Brandon Nimmo also makes the cut for Baseball America. The outfielder also came up to Queens late last season, and while he only got 80 plate appearances in total, he got a respectable 20 hits, including his first ever career home run off the eventual World Champion Chicago Cubs.
Here's the full Top 10 list, courtesy of Baseball America:
1. Amed Rosario – SS
2. Dominic Smith – 1B
3. Justin Dunn – RHP
4. Desmond Lindsay – OF
5. Brandon Nimmo – OF
6. Gavin Cecchini – 2B/SS
7. Robert Gsellman – RHP
8. Thomas Szapucki – LHP
9. Gabriel Ynoa – RHP
10. Tomas Nido – C
More from Rising Apple
This article originally appeared on