Mets tickets go on sale Friday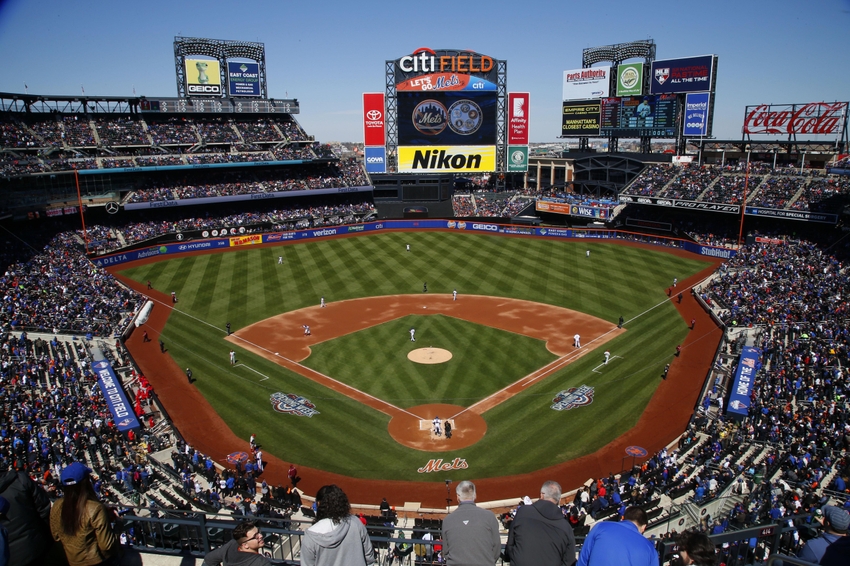 Mets baseball is almost here!
Well no, not really at all. There's still approximately five months until a major league baseball game is played. But, you can get into the baseball mood by purchasing your Mets 2017 season tickets this Friday! We don't know if Yoenis Cespedes will still be on the team or not but hey, buy your tickets anyway!
The Mets announced on Monday that tickets would be going on sale the following Friday, November 11. I'm sorry, but I think this timing is horrific, if you couldn't tell from my above comment.
Yes, Monday was the same day in which the Mets extended a $17.2M qualifying offer to Cespedes. Sure. But first of all, this announcement of ticket sales was made before the announcement of the Mets offering Cespedes a QO, and second of all, this is just days after Cespedes opted out of his contract. Mets fans are not the happiest, to say the least.
I already have my 2017 tickets because I have a ticket plan. But if I didn't – would I be buying tickets five months out when the Mets are most likely not signing the biggest bat on the team? No, I really don't think I would be.
I actually had an entire conversation Saturday night with a fellow Mets fan about how he felt the same way (Wait, you mean you don't have conversations about how the Mets need to re-sign Cespedes in the middle of Manhattan bars? Weird).
If you're one of the fans who is planning on getting your single game tickets asap, kudos to you. You're a more optimistic fan than I am.
The Mets released their 2017 schedule back in September. The Amazins' open their season at home on Monday, April 3rd against the Braves. Will you be rushing to get your opening day tickets on Friday? Plenty of time to take the day off from work!
Well fellow Mets fans, see you all at Citi Field in 2017.
This article originally appeared on