Mets: Steven Matz to rejoin team Wednesday, could start Friday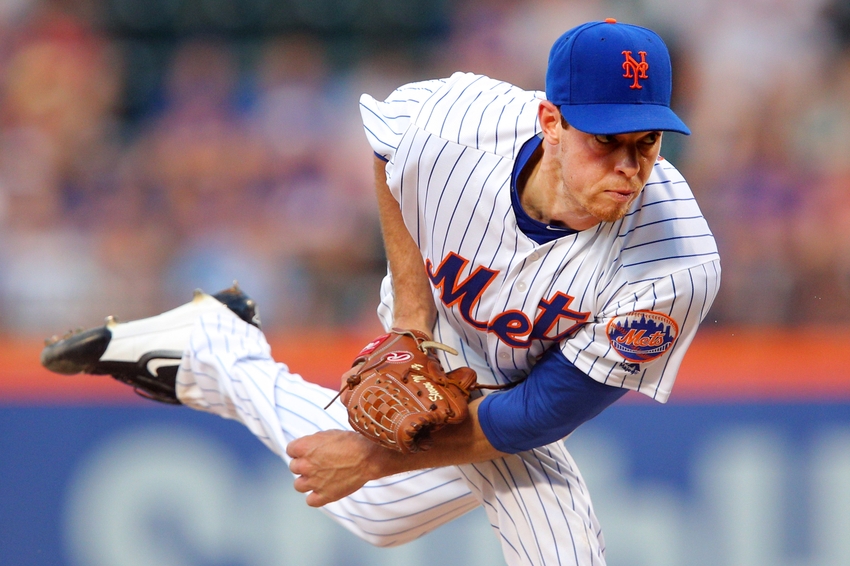 The Mets have been without Matz for over a month
Left-handed pitcher Steven Matz will rejoin the Mets on Wednesday and throw a bullpen session. If all goes well, he's expected to start on Friday.
Matz has been out since mid-August due to a shoulder impingement.
He last pitched on Aug. 14, when he allowed one hit in 7.1 innings while walking two and striking out eight against the Padres.
Matz has a 3.40 ERA and 1.21 WHIP with 129 strikeouts in 132.1 innings (22 starts) this season.
---
There have been so many stops and starts as Matz recovers from his shoulder issue, but perhaps this time will be the charm.
Aside from the shoulder impingement, Matz is pitching with a bone spur in his elbow that will require surgery after the season.
However, doctors have told Matz he can't do any further damage by pitching with the bone spur — and it appeared he had finally learned to deal with the issue in the handful of starts before the shoulder issue popped up.
With Jacob deGrom now out for the season due to pending elbow surgery, Matz' return is now of huge importance.
Matz will be on a pitch count if he takes the mound on Friday, but if all goes well, he'd be able to build his stamina in advance of the playoffs.
Noah Syndergaard — Monday night's clunker not-withstanding — has been tremendous. And Bartolo Colon has been a godsend.
But even though both Seth Lugo and Robert Gsellman have performed extremely well, the Mets will likely need Matz in their potential postseason rotation if they hope to make a deep run in October.
While the Mets have gotten some good injury news lately — the returns of Lucas Duda and Juan Lagares — they're still being held together right now by duct tape.
In a potential postseason rotation, having Syndergaard, Colon, and Matz to turn to would be miles better than having to rely on both Lugo and Gsellman.
And if Matz is able to return on Friday as scheduled, they would be right on track. Fingers crossed.
This article originally appeared on