Mets Stage Rally, Land Cespedes, and Tie the Score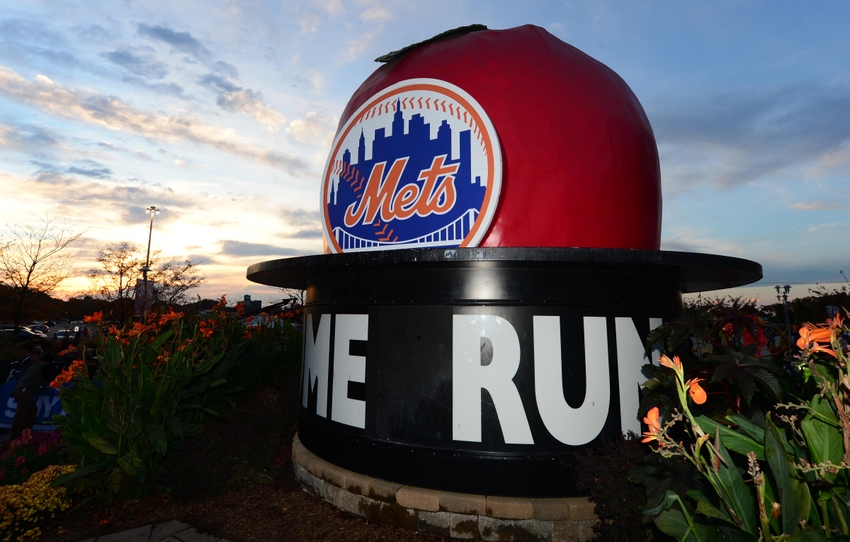 The New York Mets clearly set their sights on Yoenis Cespedes and they got him. Along with Edwin Encarnacion, Cespedes was a premier bat on the market and he was sought by a number of teams. They knew they had to have him if they were going to be in the hunt for a division title and beyond.
But at the same time, all the Mets have really accomplished is getting back what they had when the season ended. In essence, they've tied the score and it's back to a 0-0 game. And what happens next will largely determine the fate of the Mets' 2017 season.
The New York Mets made a definitive baseball statement when they signed Yoenis Cespedes to a four-year, $110 million contract that includes a full no-trade clause and makes him the highest-paid outfielder, at $27.5 million per year, to ever play the game.
A Sobering Afterthought Looms
The Mets should feel good about having accomplished this goal and their fan base can breathe a sigh of relief that their team didn't try to get things done on the cheap again. The Mets should also receive a badge of courage for going strictly by the production Cespedes has given them on the field, while discounting the extra attention he will require over the next four years.
Because they are a much better ball club with him than without him and the numbers bear that out. But there's also a sobering fact about the Mets as they emerge from the haze and glory following the Cespedes deal. Because the Mets lineup is only now what it was when the season ended. It's not any different or better. Nothing has been added.
It could be the front office feels that all they need is what they had offensively last season, and it was only the rash of injuries to their starting pitching staff that held them back. Maybe, maybe not. But that's a fine line to walk when your fans see the competition adding players and getting stronger.
Mets Could Trade Curtis Granderson
And they still have a glut of outfielders, and with that some important and complex issues to deal with. Someone's gonna go and it's just a question of who it will be. Curtis Granderson will command attention, especially if the Mets are willing to eat a portion of his salary. But Granderson's loss would be felt in the all-important clubhouse where he is the undeclared team captain. And then there's the tireless work he does on behalf of charities throughout New York.
More from Call to the Pen
Or Michael Conforto
Then, there's "The Enigma #1" Michael Conforto, who hits like Babe Ruth at Triple-A, but not much more than the Mendoza line when he's been with the big league team. This decision by the Mets will probably be made by the fact that he is controlled for a number of years. Translation: he saves them money. Nevertheless, he has value as the prospect the Mets believe he is.
Or Jay Bruce
And finally, there's "The Enigma #2" Jay Bruce . On the one hand, the Mets might dream about a left/right punch in their lineup between Bruce and Cespedes that would yield a minimum of 60 home runs and 200 RBI. But then there's the question of who the real Jay Bay (I mean Bruce) is. And maybe even more importantly, is he "happy" playing in the spotlight of the Big Apple, or is he the type of player who is more comfortable hiding in a smaller market where there might be two beat writers wanting to know why you went 0-for-4 with  three Ks instead of a pack of 20?
The Mets have not yet acted on two major holes in their roster. They need a full-time catcher and bullpen help. Travis d'Arnaud has been given more than an adequate chance to be the regular catcher. He's not cutting it and the Mets know it. Any one of the players mentioned above could return a decent catcher if one were available. Relievers, on the other hand, are everywhere.
In any case, the Mets' offseason is actually just beginning. In ways similar to a time when a player takes a pay cut, has a good season, and then gets back to even like an Ian Desmond or Dexter Fowler (who played last season for the pittance of $8 million), the Mets are in exactly that position now. The score is tied again thanks to Cespedes, and we're going to extra innings.
Stay tuned. This one is bound to be a real barn-burner.
This article originally appeared on