Mets Season in Review: Ty Kelly
Our Mets season in review continues with utility player Ty Kelly.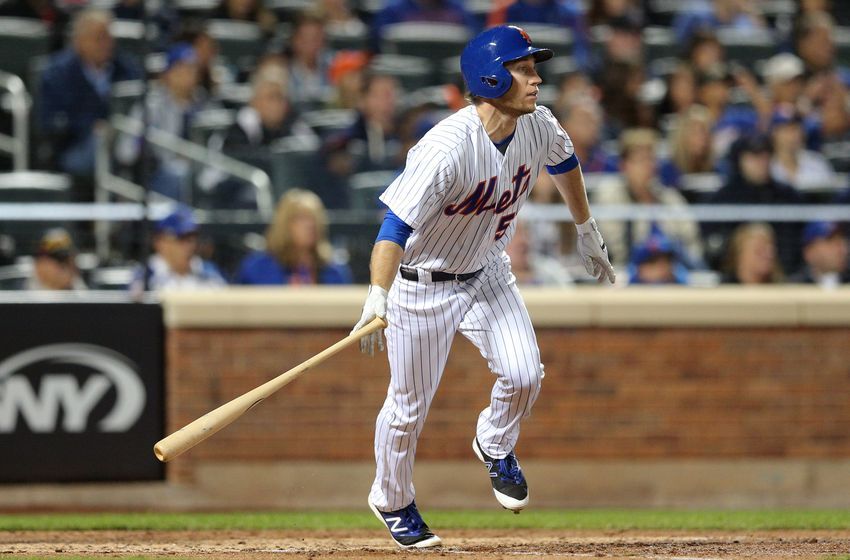 Not exactly on the radar at the beginning of the season after joining the Mets organization in December of 2015, Ty ended up being a very useful and serviceable player for the big league club as player after player went down with injury.
Before recapping his season, let's see how he got here…
Born in Dallas, TX, Kelly eventually made his way to California. He started college at Loyola Marymount before transferring to UC-Davis his sophomore season. Kelly was drafted by the Baltimore Orioles in the 13th round in 2009. From there, he had his ebbs and flows in the minor leagues, getting traded to the Seattle Mariners in 2013. They went ahead and traded him to the St. Louis Cardinals in 2014. He started 2015 with the Redbirds before getting picked up on waivers by the Toronto Blue Jays. He then elected for minor league free agency in the offseason.
Ironically, Ty Kelly played for two former AAA Mets affiliates in the Norfolk Tides and the Buffalo Bisons over his minor league career prior to the orange and blue. He hit .278 in Norfolk and .264 in Buffalo.
The Mets scooped him up on November 13, 2015, pissing Mets fans off that this was their only signing so far in the offseason. The deal included an invitation to spring training.
How'd he do in 2016?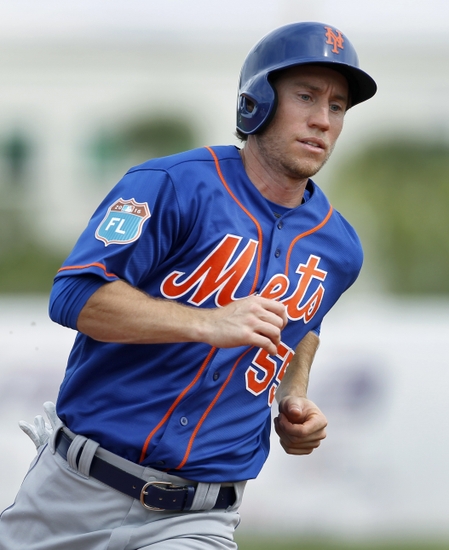 Kelly was assigned to AAA Las Vegas to begin the season, where he excelled, leading the minor leagues with a .391 AVG and a .478 OBP when he was called up to the Mets on May 23 to replace the injured Lucas Duda.
Kelly played 901 minor league games and had 3,828 plate appearances. He was supposed to play for Team Israel in the World Baseball Classic's qualifying round, but his call-up canceled that (his mother is Jewish, making him eligible to play for the team, which he will start doing if they make the second round this March. Had I continued playing baseball, I would have been eligible for the team, too, because of that).
His major league debut arrived the next day against the Washington Nationals, starting at 3rd base. He collected his first big league hit on May 30 in a 1-0 win against the White Sox, a game that was the highlight of Matt Harvey's season.
His first home run in the Majors came in a crucial spot against the Pirates, tying the game at 2-2 in an extra inning affair the Mets would win 6-5. This was the highlight of Kelly's season for sure; oddly, all the rest of his RBIs collected on the year were in losses.
All in all, Kelly hit .241 with one HR and seven RBI. He had fourteen hits and eleven walks in seventy-one plate appearances, giving him a .352 OBP. He played ten games at third base, eight in left field, two at second base, and one each at first, center field and right field.
Things to Improve Upon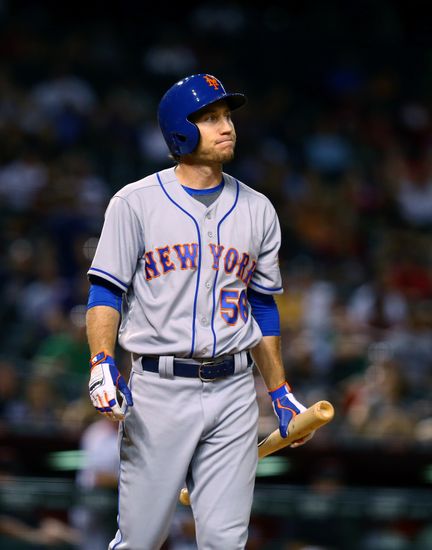 'Twas small sample size for sure, but just off the top of my head from having watched him, he could improve that average by basically copying what made T.J. Rivera so successful out of the gate: get the barrel of the bat to the ball. Sounds simple, but obviously it is not.
A .241 average in limited time is nothing to be ashamed of in his first lick of the majors, and his versatility certainly saved the Mets and gave them a chance to get to the end of August within striking distance.
Raise that average and keep getting on base any way you can, and you have yourself an above average bat off the bench.
Trade Rumors? Contract Status?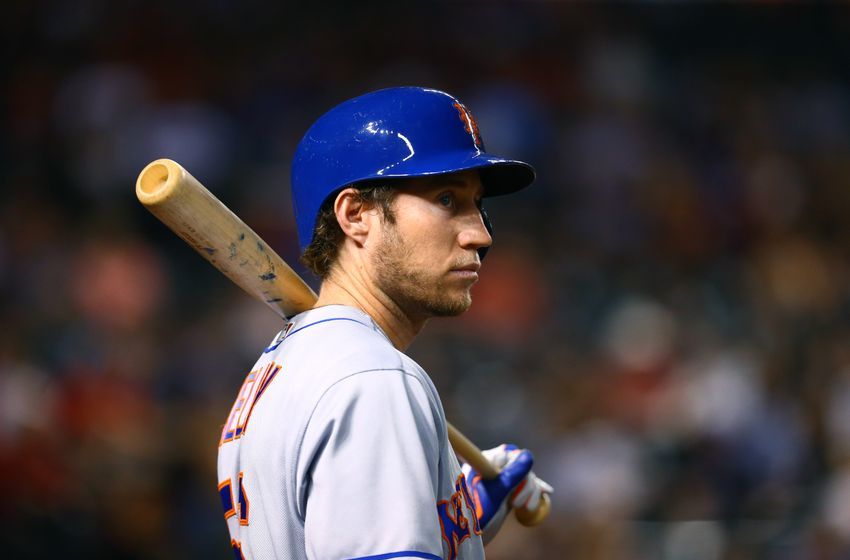 Nothing has directly linked Ty Kelly in any potential deals, and since last year was his first in the majors, the Mets are in control for now with arbitration a couple years away. So, we may be seeing Ty Kelly around.
Speaking of which…
Role in 2017?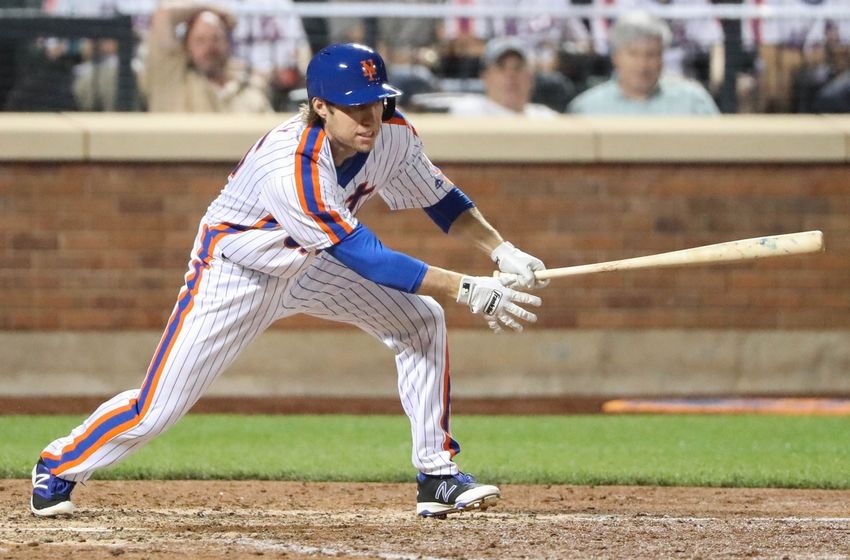 The new year has arrived, and we wonder who will form the 2017 New York Mets. Just saying the year and our favorite team together brings a bounce to my heart (though that could be this song playing in my ears as well.)
Ty Kelly's role is certainly up in the air regarding the major league squad. He could battle for a bench spot in the spring, but the Mets are right now, as healthy, stacked there.
Sure, T.J. Rivera should take nothing for granted, and with similar long-time minor league paths, neither will ever do so. I expect, however, to at some point see Kelly brought up, excelling for the Vegas squad while providing the depth the Mets need.
And who knows? Maybe Ty and I will also be collaborating on a screenplay at some point during the season.
Ty Kelly gif time!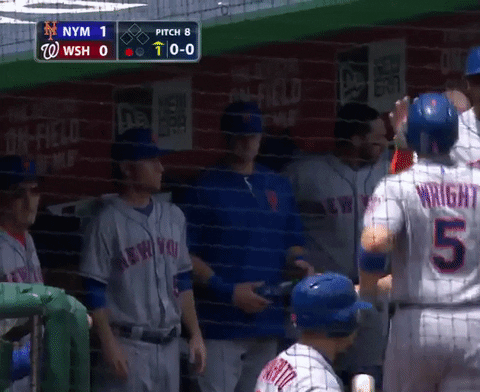 This article originally appeared on