Mets Season in Review: Rene Rivera
Mets backup catcher was important to defense last season.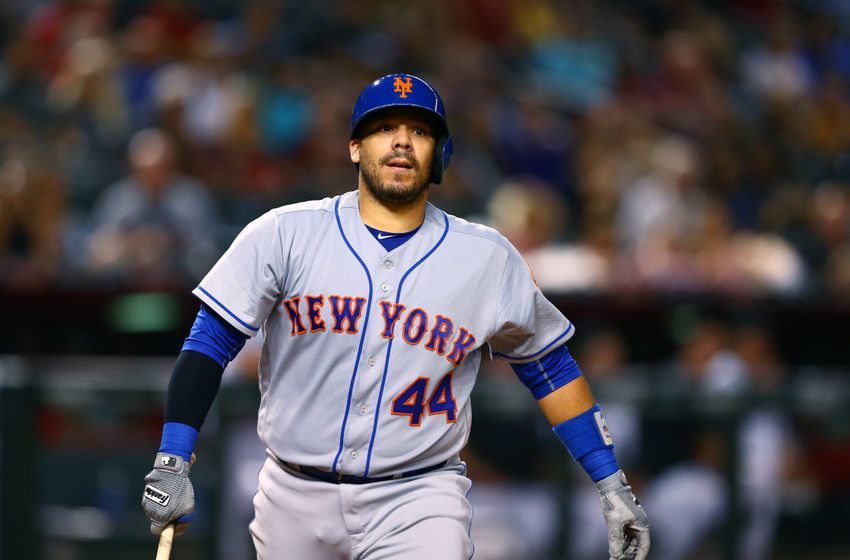 Going into the 2016 season, it was hard to imagine journeyman catcher Rene Rivera being a part of the New York Mets' backstop contingent. Rivera was signed to a minor league deal in early April and wound up playing 65 games.
Travis d'Arnaud suffered through another injury plagued season and took a step back in his development. Kevin Plawecki was thought to be the guy who would take over for d'Arnaud, but he spent half the season in the minors. That left the 33-year old Rivera to handle the Mets' pitching staff, and all things considered he did a solid job.
Nobody would confuse Rivera with an offensive threat at the plate. In 399 career games, he has just a .213 batting average. Rivera's best year offensively came in San Diego in 2014 when he hit .252 with 11 homers and 44 RBI over 103 games. Last season with the Mets, Rivera hit .222 with six homers while driving in 26.
Let's take a look at Rivera's complete season in review and what to look forward to with him being back on a one-year deal.
How'd he fare in 2016?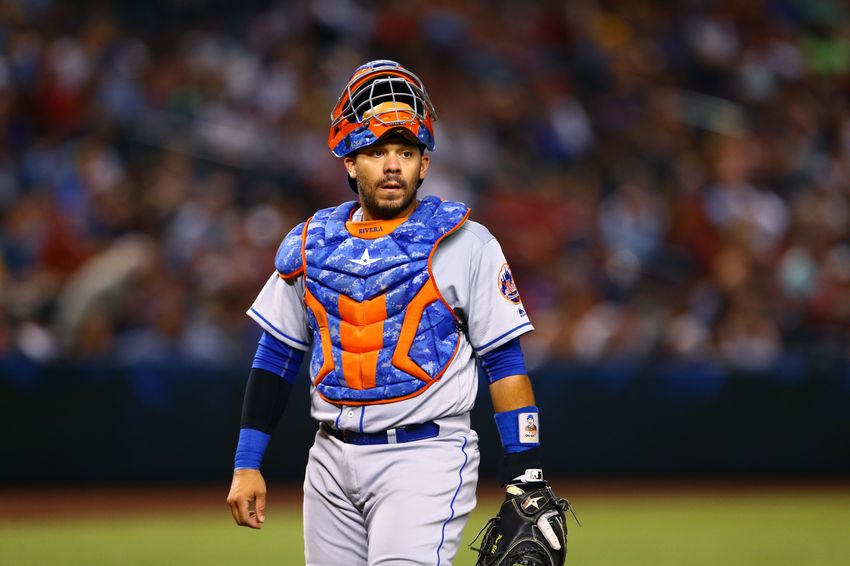 While the Mets are still hopeful about d'Arnaud, you can't underestimate the value of having an affordable veteran.
Yes, Rivera is a light hitting catcher, but so are most backups around the league. In the field, he gives a steady presence and doesn't make a lot of mistakes. He committed just two errors in 534 chances last season.
On top of that, Rivera gave opposing baserunners something to think about when he was behind the dish. Rivera has usually been above league average in caught stealing percentage and that rang true again in 2016.
Rivera threw out 30 percent of runners who tried to steal against him, three percentage points above the league average. By contrast, d'Arnaud threw out 22 percent of runners last year.
When d'Arnaud's bat was cold, it was easier to justify Rivera being the preferred catcher in the lineup at points of the season because of his ability to prevent runs at a more efficient rate.
Until d'Arnaud either shows improvement defensively or reverts back to the form at the plate that he started to show at times in 2015 then the share between the two will be larger. Plus, Noah Syndergaard is happy to have Rivera back who caught 23 of his 31 starts last season.
Room for improvement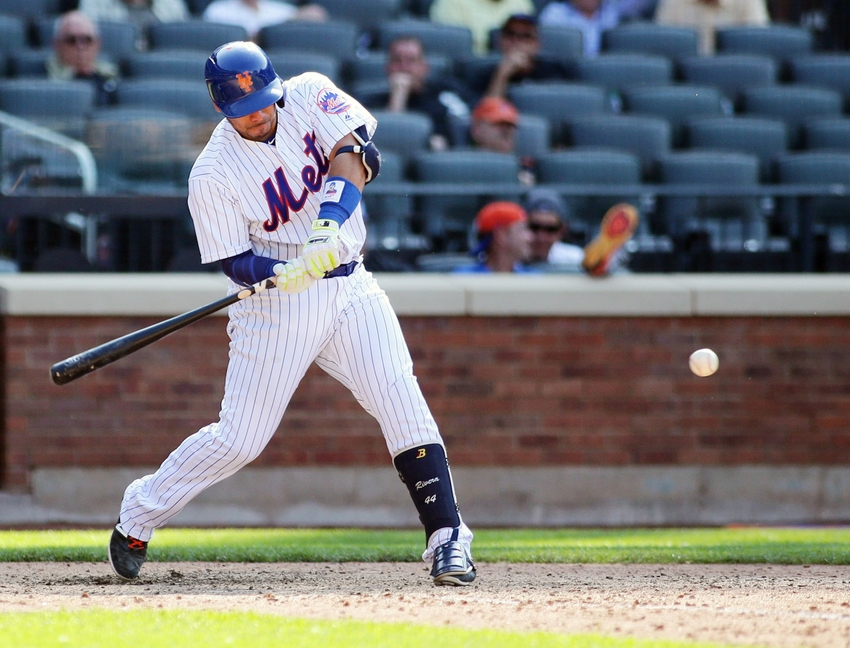 At this point, it's wishful thinking that Rivera could improve his offense.
As we mentioned earlier, he's just a .213 career hitter. Rivera is always somebody you're going to bat at the bottom of your order, but his defense adds value that the Mets don't currently have at that position.
Plus, Rivera does have enough moments at the plate and he's somebody who can handle finesse pitchers better than power pitchers. The offense is nowhere near great, but Rivera isn't a total liability either. That fact alone makes it more comforting to slide him into the lineup until a longer term solution arises, whether it's d'Arnaud or someone else.
Rivera is what he is at this point. His career splits are mostly not too pretty to look at. He's only a .242 hitter while ahead in the count and a .228 hitter with runners in scoring position for his career.
Defense is his calling card though and his presence was felt especially through the Mets' aforementioned ace in Syndergaard.
Role in 2017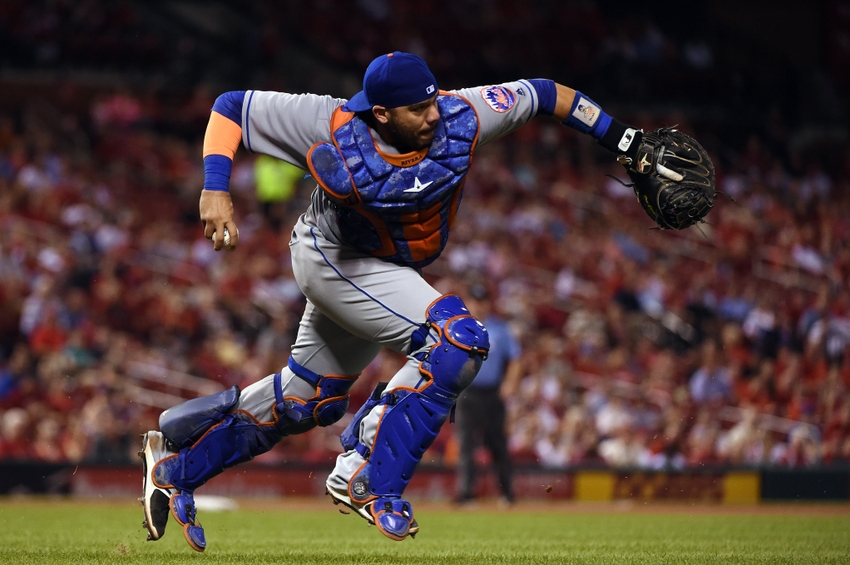 We've already pretty much spelled out Rivera's role for the club in 2017.
He'll be Syndergaard's catcher at the very least for the 2017 season and he'll have other starts sprinkled in. That is until d'Arnaud starts to piece things together. Rivera is in a good spot for as much of a split as he received last season in New York.
The one-year deal buys the Mets a little more time to resolve the position going forward. The Mets certainly won't want to go back to the well at this time next year. While Rivera does give you solid defense at a discounted price, you'd like to have more offensive production in total from your catchers.
I personally don't see Rivera going beyond this year unless there has been no movement forward from anyone in the organization. That of course is a different story.
Contract status and trade rumors
For this year, it was a good thing the Mets avoided arbitration with Rivera and brought him back for 2017. He's a short term fix and a savvy veteran who understands how to field his position. Plus, being a backup, he comes at a cheaper price.
The key words though are short term. Ideally, the Mets will have a more stable long term solution when we head into the 2018 season. Overall, I expect Rivera to be just as much a part of the Mets' lineup as he was in his first year with the orange and blue.
That being said, Rivera should still continue to find work in the league beyond this season. His knowledge and how he handles pitchers is something that obviously has value.
He can throw out runners at a better than average rate, which can cover some of his lacking offensive production. Rivera has played with five different teams in his career and will probably bounce around the league a bit more.
This article originally appeared on