Mets Season in Review: Kelly Johnson
James Stumper Jr./FanSided via Rising Apple

Fansided
For the second consecutive year, Kelly Johnson joined the Mets during the season and had some clutch moments as the team fought towards the playoffs.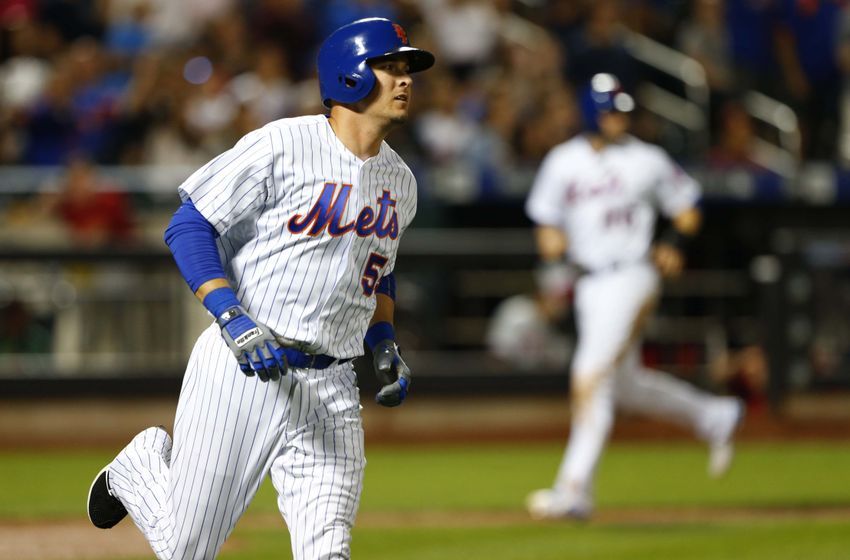 Back in 2015, the Mets brought in Kelly Johnson, alongside Juan Uribe, as the first of a few key moves that propelled them to the National League pennant. They brought up Michael Conforto, (eventually) traded for Yoenis Cespedes, and the rest is history.
Despite his success with the Mets, he took his son's advice and re-signed with the Braves on a one-year contract last offseason. However, his return to Atlanta did not last long.
In 2016, with the Mets again struggling and looking for a spark, they tried to replicate their magic. Back in June, the Mets dealt Akeel Morris to Atlanta to bring back the veteran utility infielder. For the second straight season in orange and blue, Kelly Johnson had some clutch moments down the stretch helping the team reach the postseason.
If the last two partial seasons are any indication, the Mets and Kelly Johnson are a match made in heaven. Where does he fit in moving forward?
How he fared in 2016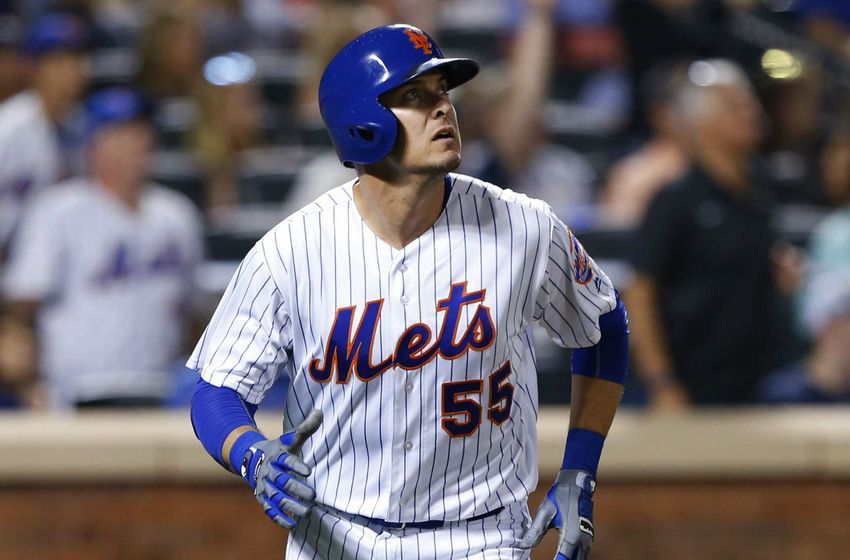 After a solid stint down the stretch with the Mets in 2015, Johnson's return to the Braves was less than stellar.
He signed a one-year, $2 million contract with Atlanta in January of 2016, but his production dipped as a member of the rebuilding Braves. In 49 games with the Braves in 2016, Johnson hit just .215 and struck out 25 times, hitting just one home run and driving in 10 runs.
Then in June, the Mets returned to the well. They dealt then-23-year-old pitching prospect Akeel Morris to the Braves for Johnson to try build up some infield depth. Captain David Wright and Lucas Duda were both put on the shelf in late May, so the team needed to bring in some pieces to try and bolster infield productivity.
With the Mets in 2016, Johnson again proved to be quite valuable. In 201 plate appearances with the team, he hit .268 and drove in 24 runs while hitting nine homers. He came up extremely clutch in a few big moments for the Mets, including a pinch-hit go-ahead homer in Atlanta to break a scoreless tie in the 11th.
Another big moment came late in August at Citi Field. With the Mets and Marlins still jockeying for position in the NL Wild Card standings, Johnson broke a 2-2 tie against Miami with a bases-clearing double in the 8th inning to propel the Mets to a big victory.
Coming off the bench and filling in where needed, Johnson showed again in 2016 that he is a solid player who can come up in a big spot.
Areas for Improvement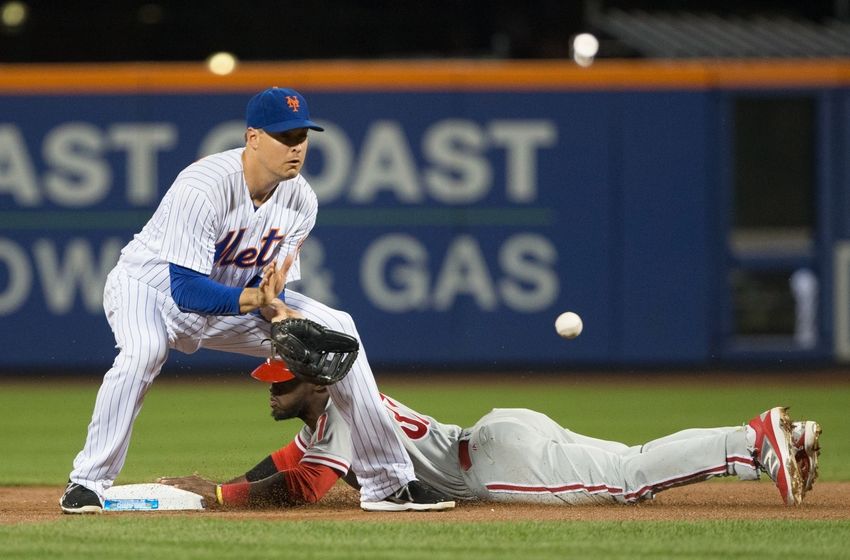 No offense to Kelly Johnson, who has been a good major leaguer for a long time, but at age 34 it is unlikely that there is anything he can really improve on. He is a career .251 hitter who will likely hit around there, wherever he ends up, with some occasional pop.
Defensively, he will continue to be adequate wherever he is placed, which for the Mets in 2016 included third base, second base, left field, and even a smattering of first base. In terms of improvement, at least for the Mets' purposes, Johnson becoming more comfortable at first would be ideal since there is some uncertainty surrounding the health of Lucas Duda.
I wouldn't bank on Kelly Johnson having any sort of extended first base playing time with the Mets (or anywhere) in 2017, but you never know. As for major improvements for Kelly Johnson moving forward, I wouldn't bank on many. At age 34, he is what he is.
Projected Role in 2017
At the moment, the Mets' infield is a bit crowded. The team seems to think David Wright will play a large role for the club in 2017, which would be tremendous. However, coming off two injury-plagued seasons, plenty of people have their doubts.
Asdrubal Cabrera, Neil Walker, Lucas Duda and Jose Reyes are all locks to be on the roster, and TJ Rivera also did a solid job as a versatile infielder in limited playing time down the stretch in 2016.
So, does that leave room for Johnson?
While there are only so many spots to go around and a lot of them are seemingly already filled, I do think there is a role for Johnson on the 2017 Mets. First and foremost, there will be injuries. Wright and Duda both have problems staying healthy. Walker is coming off back surgery. Cabrera is 31 and not getting any younger.
Johnson has proven to be a versatile defender and a solid cog in successful lineups, so adding that kind of depth would only make the roster stronger. In a perfect world, everyone would stay healthy and the Mets could move on from Johnson without a second thought, but that is clearly not the case.
Depth is always a good thing, and Johnson has shown the Mets in back-to-back years that he provides just that.
Contract Status and Trade Rumors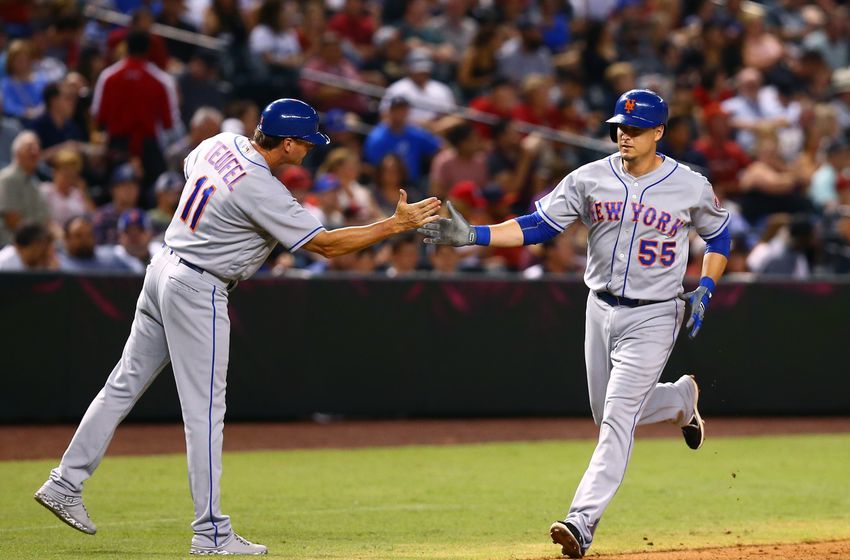 After signing a one-year contract with the Braves last offseason and then ending up back in Flushing, Kelly Johnson became a free agent at the conclusion of the 2016 season.
Johnson's recent career has been a series of one-year deals, so it isn't difficult to imagine him signing another one for the 2017 season. It would be wise of the Mets to offer Johnson a similar deal to what the Braves gave him last year, but there are some other holes on the roster that should be prioritized — mainly the bullpen and the crowded outfield.
Johnson has played on eight different teams in his career, including the Braves, Mets, Diamondbacks, and every single team in the American League East. History would indicate that bouncing to another team isn't necessarily a big deal to Johnson, but it would be nice to see him back on the Mets next season. Plus signing him now would only cost money, not the mid-level prospects that they've given up the past two seasons.
Last offseason, he and his family indicated they were comfortable with him playing in Atlanta, but maybe there is a team out there looking to guarantee him some more playing time. Wherever he ends up, Kelly Johnson will most likely continue his solid career in 2017.
Kelly Johnson gif time!
This article originally appeared on