Mets Season in Review: James Loney
JT. Teran/FanSided via Rising Apple

Fansided
The Mets looked to the veteran James Loney to help fill a void left by Lucas Duda's season-ending injury.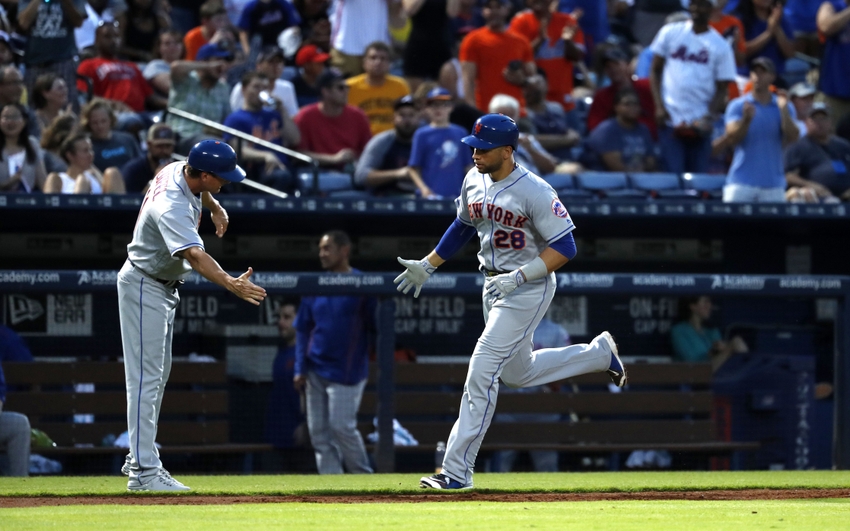 The 10-year veteran had been playing with the San Diego Padres' triple-A affiliate in early 2016 with the ability to sign with whomever would want his services when the Mets came calling. Loney was picked up by Sandy Alderson and co. after Lucas Duda went down with a back injury, and he would eventually turn into one of the most polarizing Mets players I've ever seen.
When the Mets signed the 32-year-old first baseman, many were hopeful he could provide a bit of offense and a good enough glove at the corner that we wouldn't miss Duda as much. What we would end up getting was an okay player that struggled in key situations and made routine picks at first base look harder than they should have been.
Mets fans saw him for less than a full season, but some were convinced he's a better first baseman than Lucas Duda. People either loved him excessively, or just thought he was alright. The stats showed one thing, but James Loney was somehow able to pass the "eye-test" and even got a start in the Mets most crucial contest of the season: the Wild Card game at Citi Field.
Let's take a look at his 2016 campaign overall:
How he fared in 2016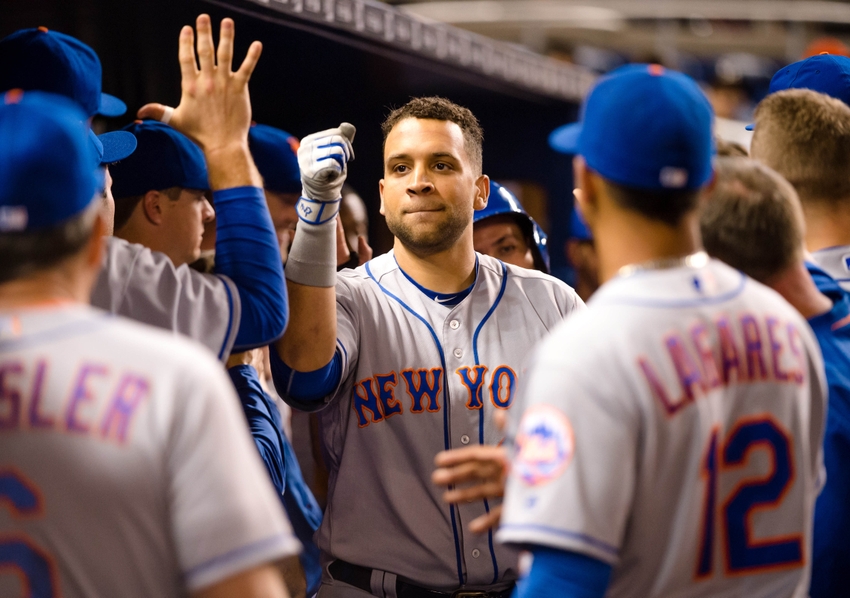 On May 28, the Mets acquired James Loney. He would play in exactly 100 games for the Mets during the regular season. He hit for a clip of .265/.307/.397 during his time in Queens. He hit nine home runs and drove in 34 runners in 366 plate appearances.
Loney's 2016 season with the Mets actually got off to a really hot start. In the first month with the club, Loney was one of the best Mets hitters. He posted an OPS of .814 while slugging .471 in the month of June. After that though, it was pretty much all downhill.
The second half of the year Loney came back down to Earth. His .257/.287/.369 slash was more consistent to what most expected. Unfortunately his playing time would not diminish because of it, as the Mets kept him around for the entirety of the season.
It wasn't so much that Loney was awful, but there were better options available for the Mets down the stretch at first base. Wilmer Flores, for example, demolished the ball late in the season when he made some starts at first against lefties.
In 77 plate appearances as a first baseman, Flores posted a .945 OPS with 6 home runs. Of course, that's a small sample size, but the fact that there were better options out there over Loney still stands.
Areas for improvement
As you probably can tell by the numbers, getting on base was the biggest struggle for Loney. He walked only 16 times all year which definitely contributed to his awful .307 on-base percentage overall.
That problem was compounded when Loney hit with runners in scoring position. His .200/.282/.347 slash line was a big downgrade from Duda's 2015 RISP line of .212/.370/.442. The big difference again being unable to walk when needed.
Lack of power consistently is also another area for improvement. For a first baseman, nine home runs in a season just isn't enough power to justify a starting position. This is one of the reasons in 2016, James Loney posted a WAR of -0.2. He was worse than the average first baseman.
His defense also needs to improve big time. While many loved his ability to pick throws in the dirt at first base, the real reason those picks were even necessary was due to Loney's inability to stretch when it was needed.
Loney is 6'4″ so he's a pretty tall dude. Unfortunately, on several occasions throughout the season a non-perfect throw was either missed by him, a runner was called safe or a play was made more difficult than it should have been because James didn't stretch.
Loney will surely look to improve on these should he get an offer from a club for 2017.
Role for 2017 and contract status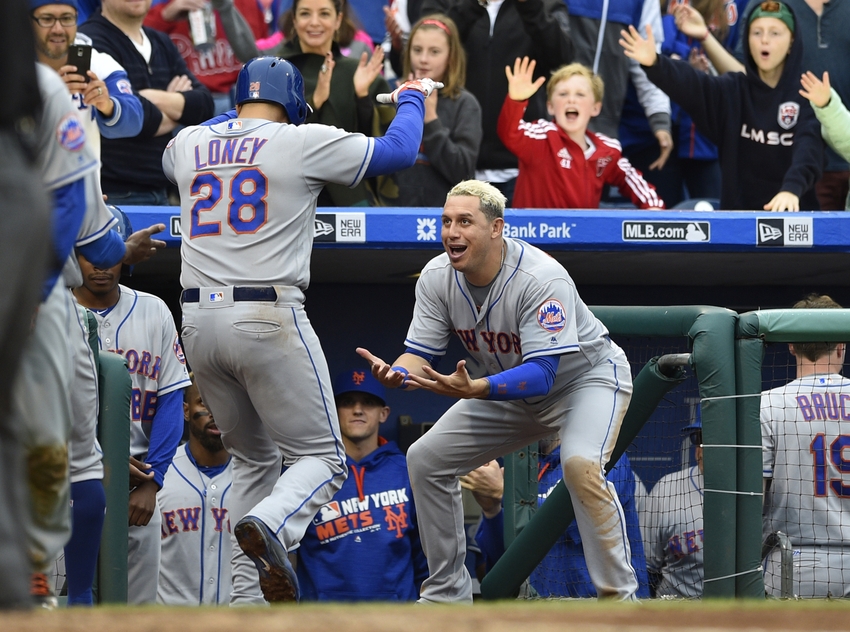 James Loney is currently a free agent. He will likely not be back with the Mets in 2017 as the need at first should be covered going forward.
If all goes according to plan, Lucas Duda will and should be healthy enough to make most starts for the Mets at first base. Wilmer Flores and maybe even Michael Conforto, could get some looks at the corner position as well.
There are several teams that have needs at first base like the Phillies, for example. Unfortunately, most insiders expect James Loney to start the year either in the minors if he is even signed at all.
James Loney gif time!
This article originally appeared on