Mets Season in Review: Jacob deGrom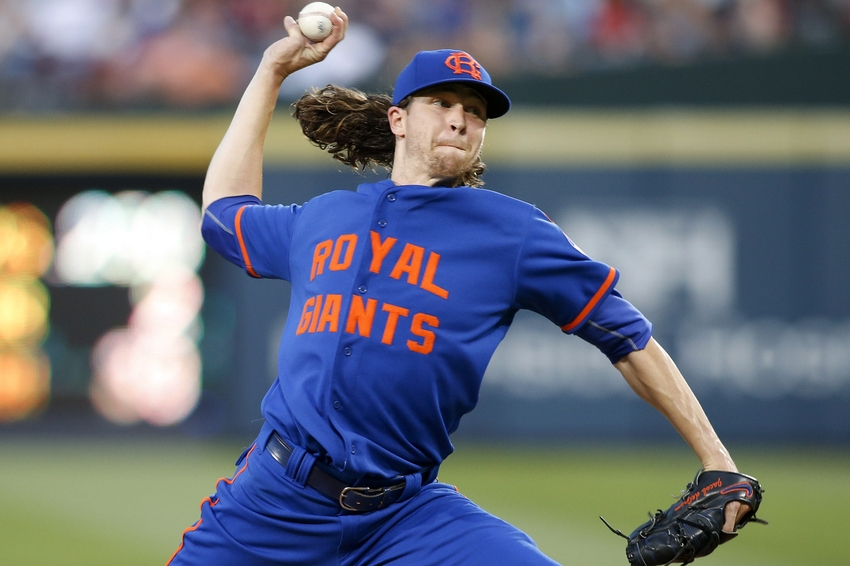 Jacob deGrom, long, luscious hair and all, just might be the flow of the Mets entire pitching staff come April.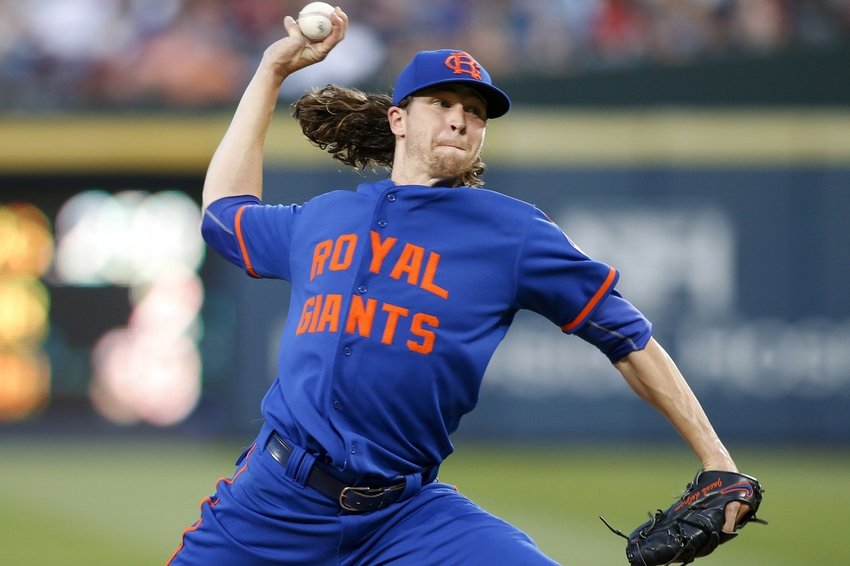 Getting called up in May of 2014, deGrom was only inserted into the starting rotation when Dillon Gee suffered an injury.  In 22 games started, he pitched to a 9-6 record with a 2.69 ERA, but many of us had never even heard of him before he came up. I still remember it like yesterday when he was called up with Rafael Montero. It was Montero "and this other guy" to pitch against the crosstown rival-Yankees.
Going into the 2015 season, deGrom was another young pitcher we couldn't quite make up just yet. Although he pitched well the year before, how could we know how he'd handle the bright lights, especially as a penciled in starter? Well, his pitching did the talking, both in the regular season and postseason.
Pitching to a 14-8 record with a 2.54 ERA throughout 30 regular season starts, he proved throughout his postseason starts that when he didn't have his best stuff, he could still muscle his way through it. With a 3-1 record and 2.88 ERA, deGrom had no where near his best stuff. But he proved to everyone that come 2016, he wasn't just some guy anymore. He was THE guy.
Now let's take a look at his 2016 season.
How He Fared in 2016
Much like his postseason starts the year before, deGrom was fighting his way through many of the games he started in 2016. Watching the Mets closely every season, certain guys just prove to you that when they turn it on, they're different.
Most of this pitching staff could walk up to the mound and dominate at will. But what we saw from guys like Matt Harvey and deGrom was possibly fatigue. What we saw was possibly caused by an injury, or buildup of injuries.
In deGrom's case, he was kept away from the team the first few weeks of the season because of family issues. I don't care who you are, life and family are more important than anything. So you are not going to have a clear head to do anything when those two things are being disrupted, let alone pitch on the biggest stage in sports.
Even after all of that, deGrom showed his true colors by pitching, and working through it. No matter what, even when he didn't have his best stuff, he fought and continued to fight, even when we found out he couldn't pitch anymore because of forearm tightness, which lead to season-ending surgery to repair an ulnar nerve.
After all of that, deGrom still pitched to a 3.04 ERA and 7-8 record through 24 starts. ERA is so much more important to me because rather than a record, it shows you how a pitcher individually did. While a team can blow leads and games, throughout the season we saw that despite deGrom having his highest ERA, it still just cracked the 3-mark. That's pretty impressive considering everything he dealt with.
Areas to Improve Upon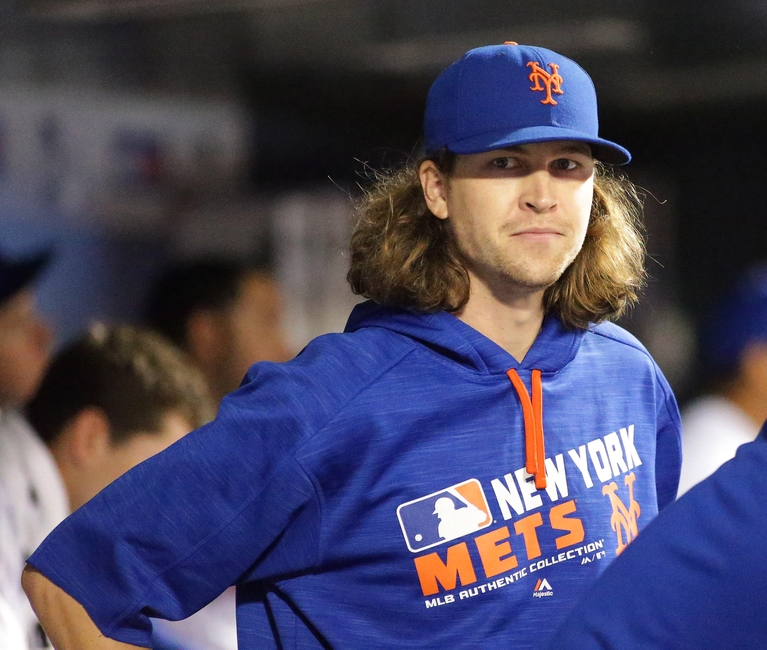 Not to sound like a broken record, but a main problem the Mets starters have is the long ball.
While 15 home runs isn't an awful number, consider that it was given up through 24 starts. Compare it the year before when deGrom gave up one more home run through 6 more games started and 43 extra innings.
His walks, which were a little higher last year compared to 2015, are still extremely low. Being able to challenge and keep them in the ballpark, especially at Citi Field, would probably be the biggest concern to deGrom.
Projected Role in 2017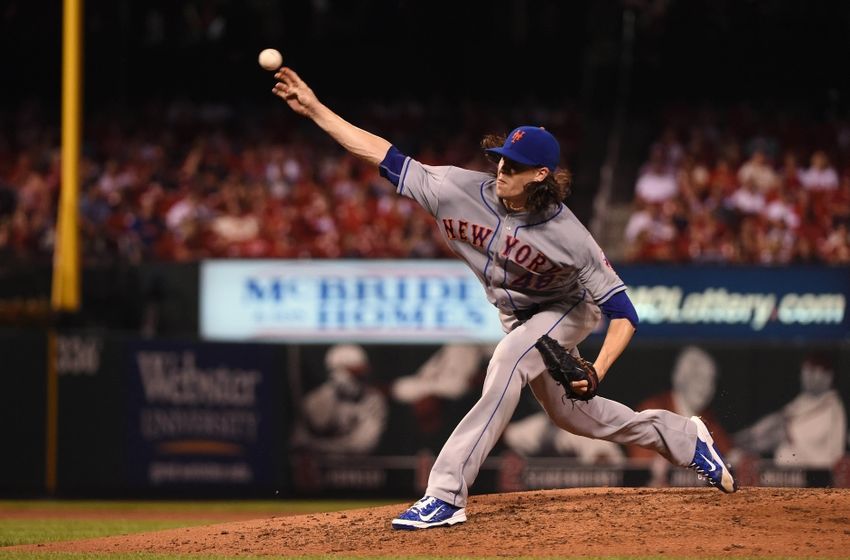 Coming back healthy is the biggest question surrounding deGrom.
While he should be good to go this spring training, it'll be interesting to see how he builds up his arm strength again. I don't care who you are, missing chunks of a season doesn't help anyone. You could workout and diet and keep your weight down, but until you face live action, you don't know how you'll react to it.
Having the past to judge him by, when healthy, I feel deGrom will be fine. He has that weird mix of crazy talent and still being able to beat you even when he doesn't have his A game, B game, or C game (just ask the Dodgers in the 2015 NLDS).
At worst his role will be as a #2 starter, that's how talented and good this guy is.
Contract Status and Trade Rumors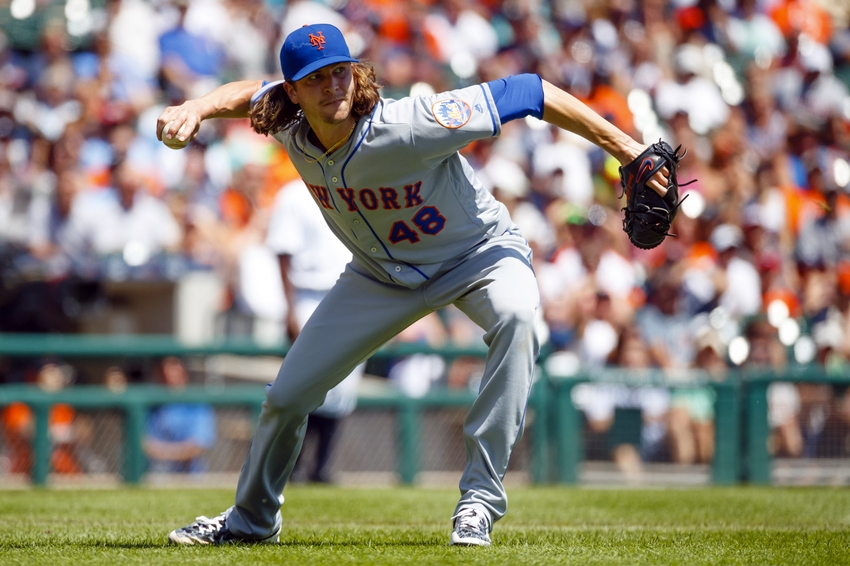 Because deGrom was not yet arbitration-eligible, the Mets gave him $607,000 for the 2016 season. He's also under contract with the Mets till 2020, when he will become a free agent if he does not come to a long term agreement with New York.
All of that being said, I think the Mets would be in the wrong to not try to work out a long term deal with deGrom. Obviously players and clubs have rights, so when the time is right for both parties, I'd think they'd come to an agreement with each other. One can't help but think what a talent like deGrom would command on the trade market, though.
This article originally appeared on