Mets Season in Review: Curtis Granderson
For as much as Curtis Granderson has done on the diamond throughout his now 13-year career in the Majors, the Mets outfielder has been linked even more strongly with his persona and tireless efforts away from the field.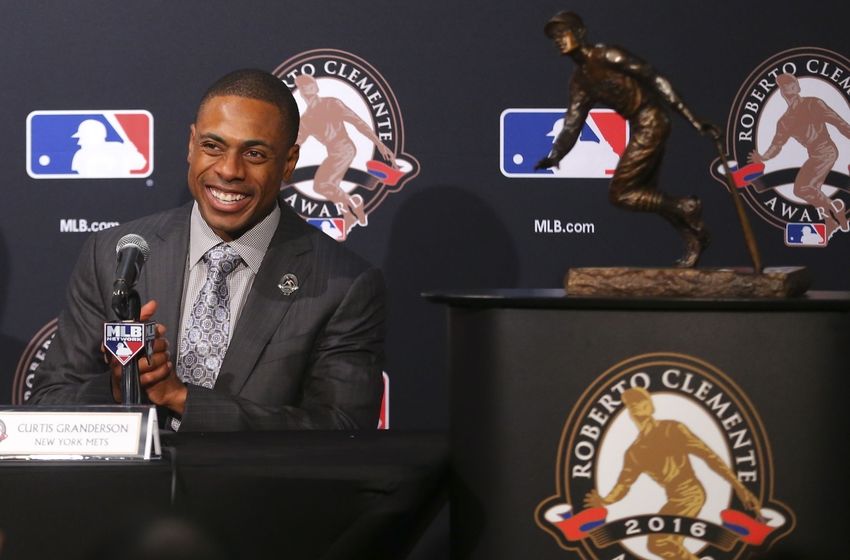 We can throw around all his accrued numbers all we want, but what's irreplaceable is his heart and drive to help as many people as possible.
Whenever Granderson does hang up his cleats, this much is for sure: his impact will still be felt in the generations of today and tomorrow through the causes in which he's actively involved.
We'll go into what Granderson did as a player for the 2016 Mets, his role next year, and his future.
First, let's take a closer look at Granderson the person to put into perspective just how much of an impact he's made in the community.
How he did in 2016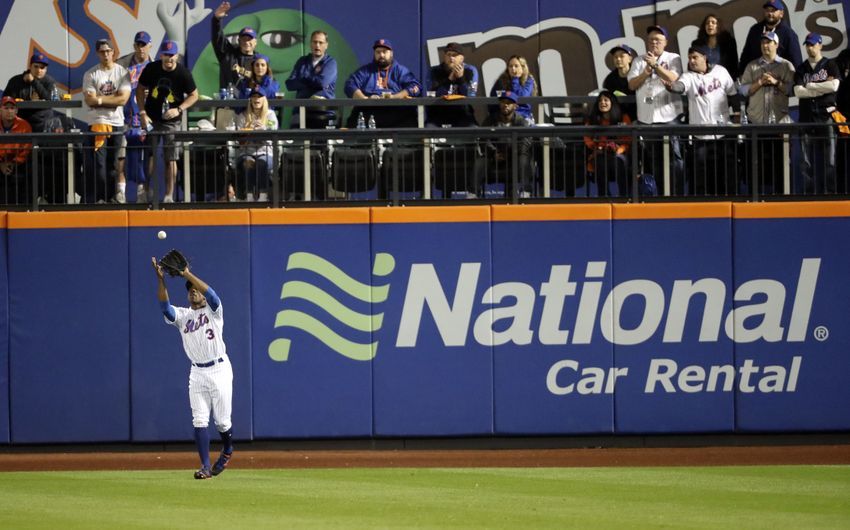 In 2016, Granderson saw some of his numbers take a dip.
His batting average dropped 22 points after a slow start that saw him hit .213 through the first two months. In 27 games played during the month of May, his on-base percentage was just .268.
However, Granderson turned things around a bit during the early summer months and wound up ending the year on a high note. In his last 27 games of the season, Granderson hit .302 with eight homers and 21 RBI while slugging .615.
What's really shown up though in Granderson's stint with the Mets is his speed decline. It's to the point now where Granderson has not become a threat at all to steal bases.
From 2007-11, Granderson turned in three seasons of 20-plus steals. Last year in 150 games, Granderson only had six stolen base attempts (four successful). With 2015 being the outlier, Granderson's stolen base tries have declined steadily since 2011.
Sometimes, the best ability is availability and Granderson has exemplified that. In three years with the Mets, he's only missed 24 games. Half of those games came last season. He still keeps himself in great shape as he turns 36 next March. Plus, his power is still there as evidenced by his fourth season of at least 30 home runs last year.
Granderson enters 2017 needing just seven homers to reach the 300-mark for his career.
The bottom line is Granderson still has value as a power threat near the top of the lineup. He doesn't have the speed that he used to possess to be a true lead-off hitter anymore, but Granderson still fits well in the middle of the order.
Areas for improvement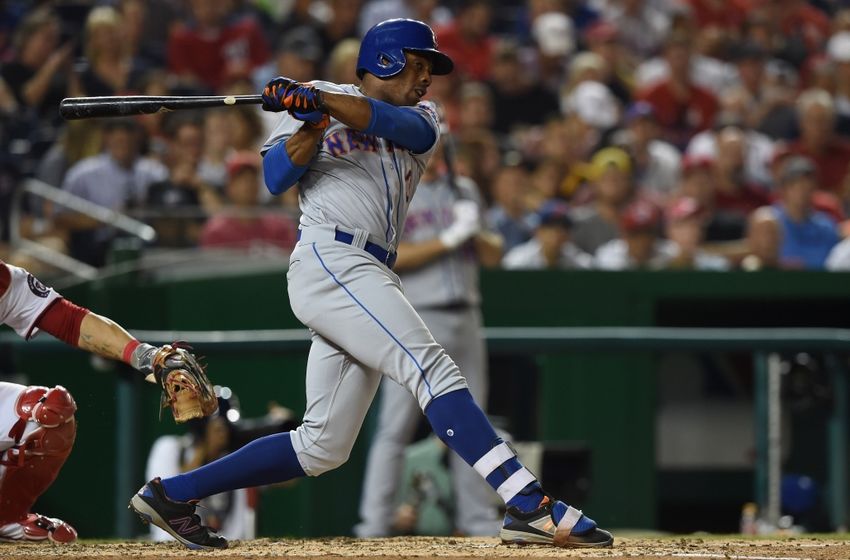 So where is there improvement for Granderson?
The speed decline is something that's a product of his more advanced age by pro ball standards. That's predicated moves to the middle of the order as we saw at the end of last season.
Since he's become more of a power option, it would be better for Granderson to be more aggressive early in counts. Teams are going to respect the fact that they're facing a guy who can go for 30 or more bolts in a season especially after just coming off a season with that total reached.
Granderson has been at or near the top of the league in pitches seen.
In 2015, he led the majors with 4.37 pitches per plate appearance. Last season, Granderson finished 12th in that category at 4.25. Last season, Granderson did hit 10 homers with two strikes, but his batting average in that split was just .156. I think a jolt in average can happen with a more aggressive approach early in counts.
Throughout his career, Granderson has not been able to hit particularly well against lefties. His career clip is just .224 in that department. In 2016, he hit .226 against southpaws.
However, at least putting together quality at-bats regardless of result against lefties is something to look for next season.
What's his role in 2017?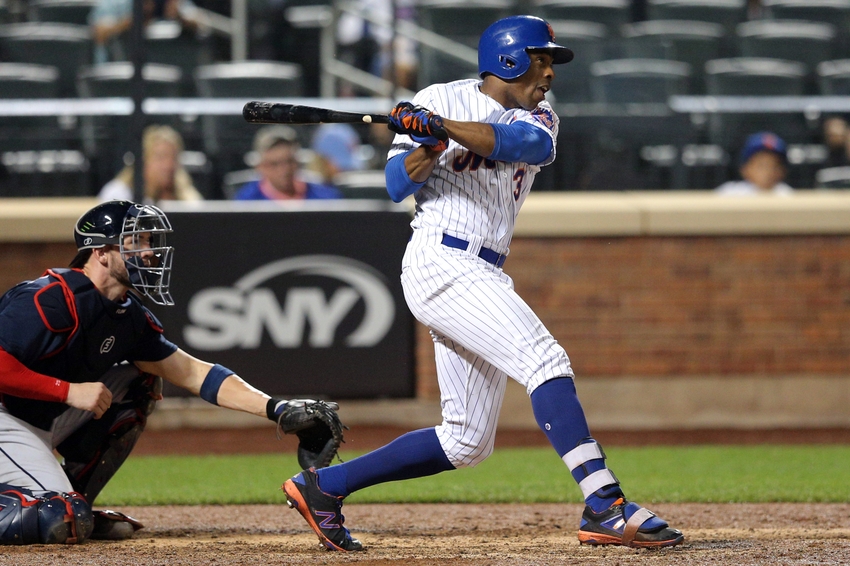 As Jose Reyes entered last season, that shifted Granderson out of the lead-off spot in the order. When Reyes debuted on July 5, Granderson was moved down to the two-spot. After a brief stint back in the lead-off slot in August, Granderson didn't have a true place in the lineup. That is until his power surge in September saw him hit clean up.
I would think Terry Collins looked at September as a sign going forward of where Granderson's home should be in this lineup. With Reyes back, Asdrubal Cabrera healthy, and Yoenis Cespedes in the fold, that's your top third of the order. Then you get to Granderson who is still putting up solid power numbers.
Last year, August was tumultuous from the standpoint of figuring out which lineups worked. Granderson in that span, hit nearly everywhere from one to seven in the order. 2017 should offer more lineup stability.
Contract status and trade rumors?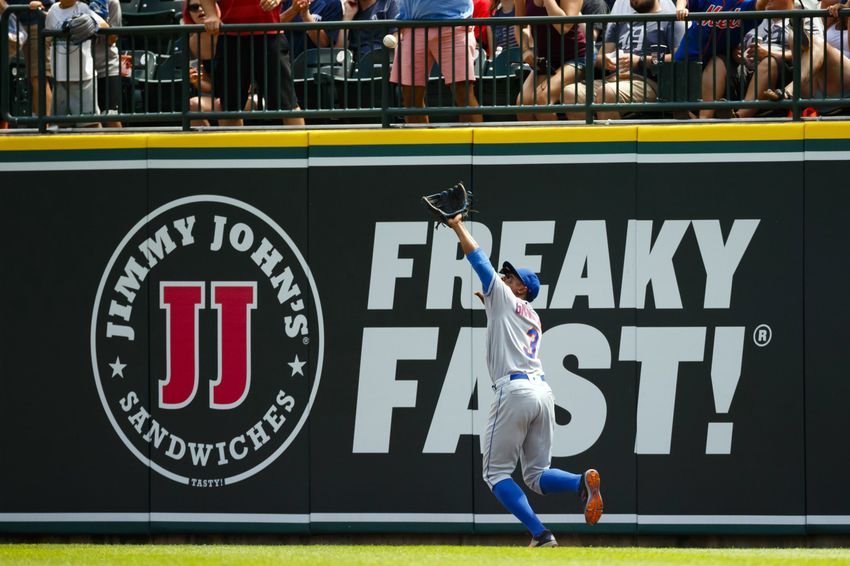 In a contract year, Granderson may have to deal with in-season trade rumors should the Mets fall on hard times. Short of a massive underachievement though, it's clear that Sandy Alderson and company believe Granderson is an important piece to this offense.
He was taken off the market during the winter meetings while the Mets were looking for a trade partner. Looking to bolster the bullpen, Jay Bruce was dangled out there with no real bites. Then the Mets floated Granderson's name out there, but balked at really pursuing that avenue going forward.
Granderson is owed $15 million for the upcoming season. Will it be his last as a Met? That really depends on the development of either Michael Conforto or Brandon Nimmo.
While Nimmo is the more experienced in right, the other question is how far Conforto's bat develops. The other two outfield spots are locked up by Cespedes (left), who was re-signed to a mega off-season deal, and Juan Lagares, who when healthy will patrol center. Lagares still has three years left under contract.
Could Granderson play beyond this year? Absolutely, if he so chooses. His power from the left side along with his ability to work counts will attract some team if not the Mets for beyond 2017.
Grandy gif time!
This article originally appeared on