Mets Rumors: Curtis Granderson could be traded instead of Jay Bruce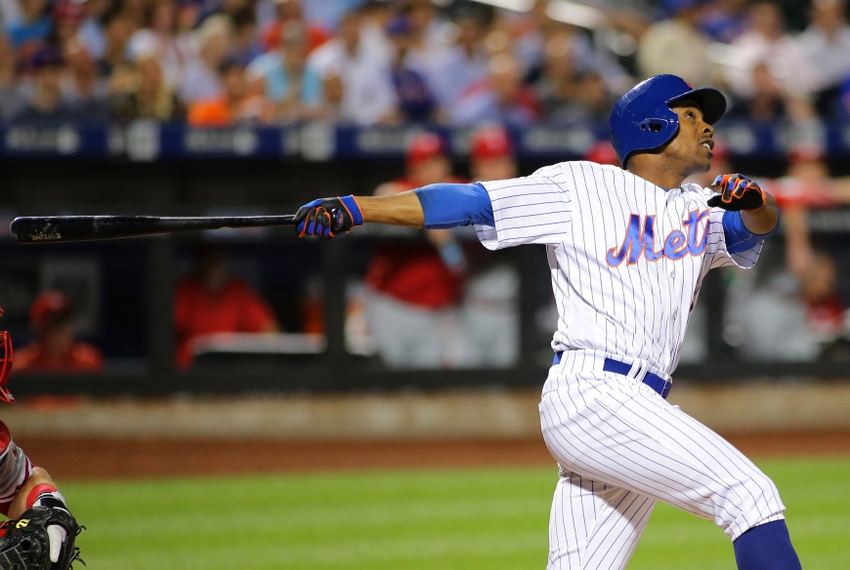 Don't count on it being Jay Bruce that the Mets send out the door right away.
The Mets outfield is overcrowded as we know. With Yoenis Cespedes' signing, the Mets have three high paid outfielders (Yo, Curtis Granderson, and Jay Bruce) and one up and coming star in Michael Conforto. And that's without including Juan Lagares – likely their best defensive outfielder – or youngster Brandon Nimmo. This is why many are expecting the Mets to deal at least one of their top money guys.
So far, the focus has logically been on Jay Bruce being moved. The Mets have been fielding calls for the former Red and we've even guessed at a possible destination for him in the AL Central with the Chicago White Sox. However, one of my personal favorite Mets could be getting traded instead.
Granderson will be making $15 million in 2017, his final contract year with the Mets, as a 36-year-old outfielder. In his 2016 campaign, Granderson struggled badly early on and then worked the rest of the season to get back to a respectable batting average. He finished his year hitting a line of .237/.335/.464 in 150 games while playing both CF and RF. His power numbers are still there too as he hit it over the wall a total of 30 times last season.
I hope Granderson doesn't get traded because he's honestly one of my favorite players. His clutch play both on offense and defense in the 2015 playoffs will be remembered for a long time. I also think Sandy Alderson and co. can get a better return for Jay Bruce versus Grandy. If you ask me if I'd rather have a 36-year-old Granderson or a 30-year old Jay Bruce in 2017, I'd go with the former to stay on the Mets, but odds are other teams may not agree.
On top of all this, Grandy is a guy you want in the clubhouse. He's a veteran player and is a leader for his team both on and off the field. There's a reason why this past year alone he's won the Roberto Clemente award, was named Marvin Miller Man on the Year, and won the Lou Gehrig Memorial Award. He is a great player, a great teammate, and an all around great person.
This article originally appeared on